i have thought of this idea since long long ago,almost back when i first played 40k, 6 years ago. but seeing the thread in Convertion about alien nids really brought my idea back. i will of course do my other nid a rmy done first, but i could't resist doing a test on a Alien Nid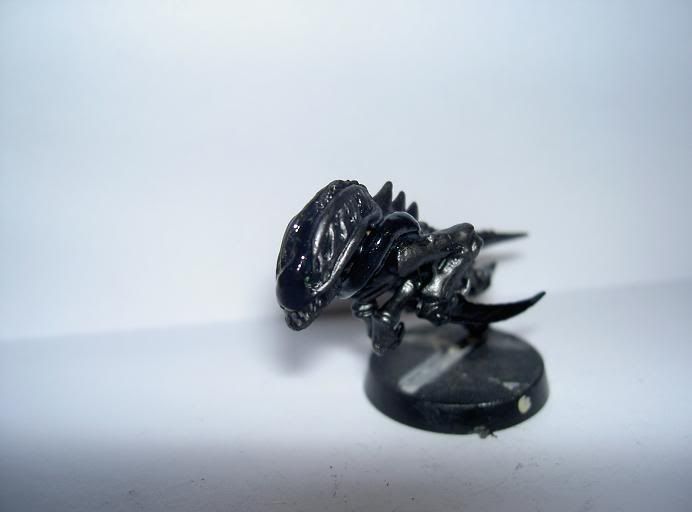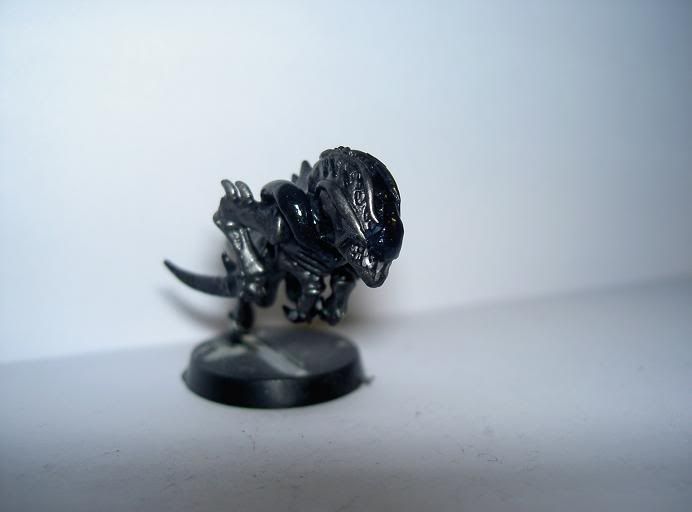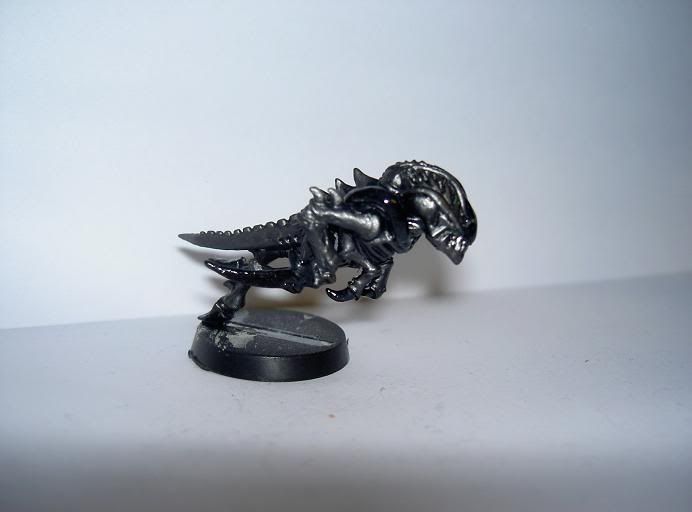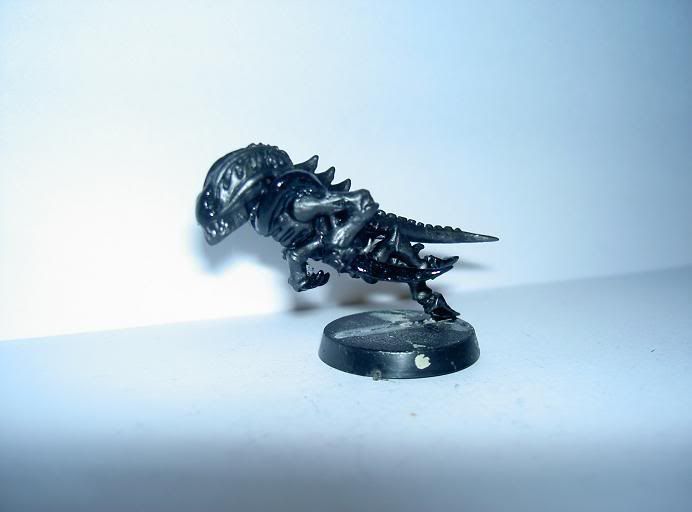 before commenting, Yes, its a tad plain and i think i'l give it a black wash. second of this test was made on a very thick gaunt my friend tested schemes on and i never stripped it.
alright, to the army idea. the scheme is dark metallic, gloss black head and claws/shoulder tubes. Hormagaunts is getting the Ribbed alien heads, other gaunts gets the smooth heads.
basicaly this is how it will be:
hive tyrant (alien queen)
Warriors(Praetorian aliens *seen in avp2 computer game*)
Broodlord(Newborn alien *Alien ressurection*)
Genestealers(a tad larger cloned aliens *alien ressurection* or Predaliens)
Gaunts(warrior aliens *ribbed heads*)
Hormagaunts(alien drones *smooth heads*)