OK, i finally decided to start a blog of all my working on this chapter and i will post progress and group shots etc... later on ill include fluff also but this is the showcase forum so painting/ the finished models will be the primary focus ok heres a new thought in painting my marines, caution stripes. i want to know a few things about this new technique
1. Do you even like it, would u do it to everyone
2.Should i do it in the same place on everyone
3. Which do you like the most (base, knee, shoulderpad
i want them to look a sinister very very sinister/serpentine
ok so here they are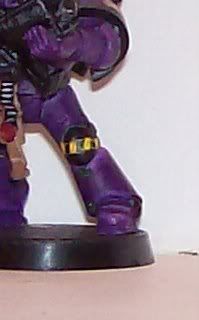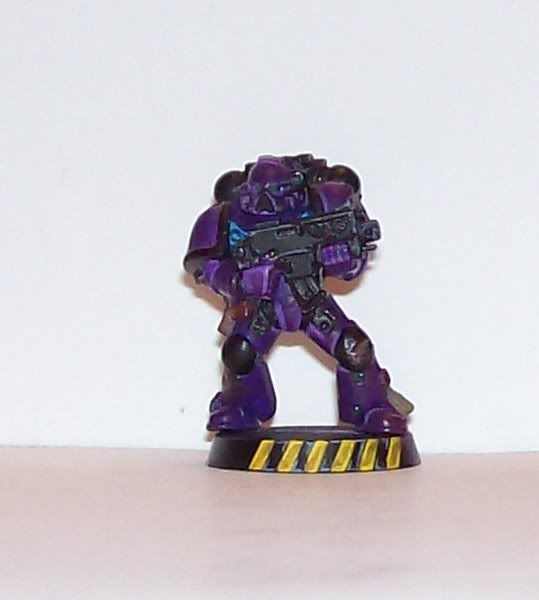 I finally decided to try light sourcing to take the next step in improving my painting and im very happy with the result, ill like to see what you think.
heres the plasma cannon, all the other weapons in my army are black so i just wanted the glowing plasma thats it and i didnt want the normal blue or green so i did a red/pink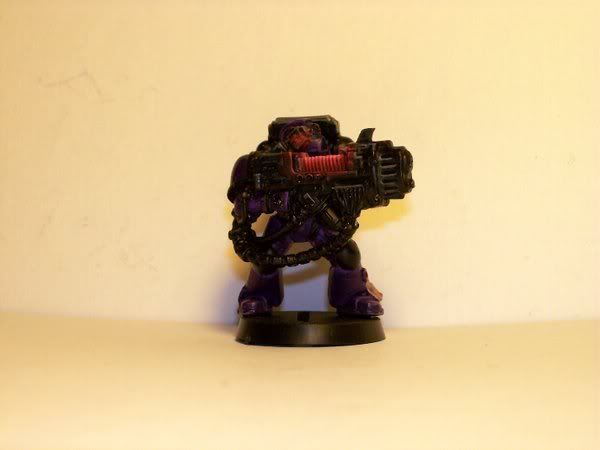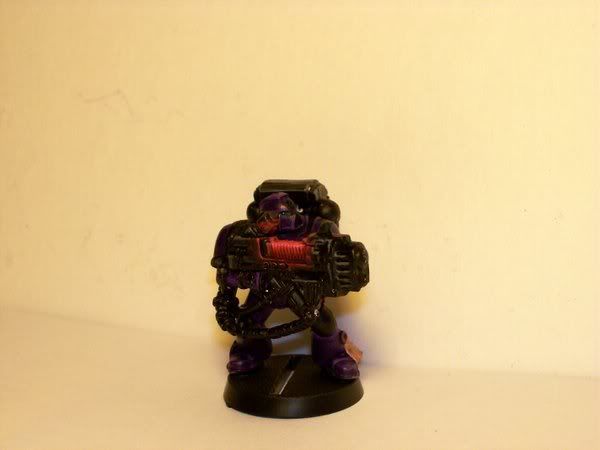 please enjoy! i know i keep posting individual models and im not sure if thats annoying but im going to just start a blog with my next post that will catalog everything and stuff... maybe a tutorial or two also!