these are my work in progress Tau. there kind of like a cathedral, never completed, always being added on. But here are some painted examples of my deadly and effective fighting force. ( please ignore all of my horrible basing/paint jobs, this is my " paint n play" army, so there not expertly, but not bad.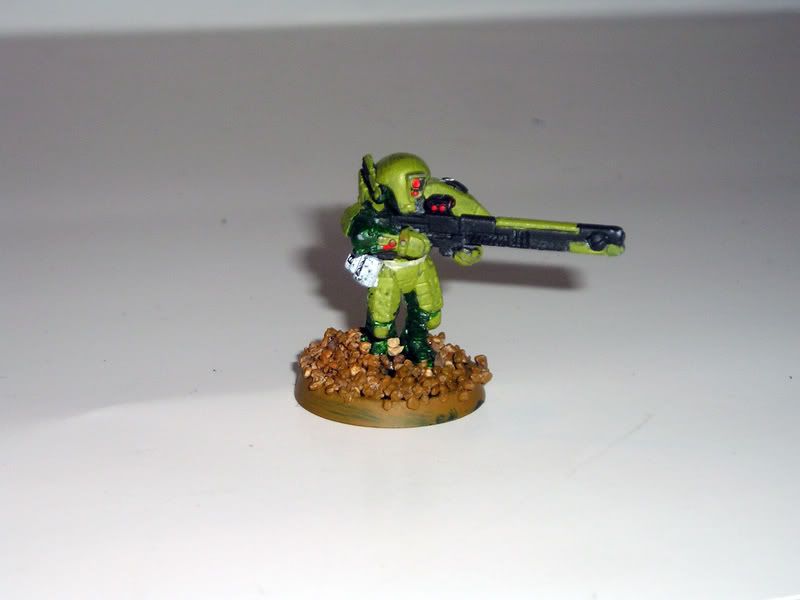 one of my only based FW's, i need to get them all done for a 1500 pt tourney coming up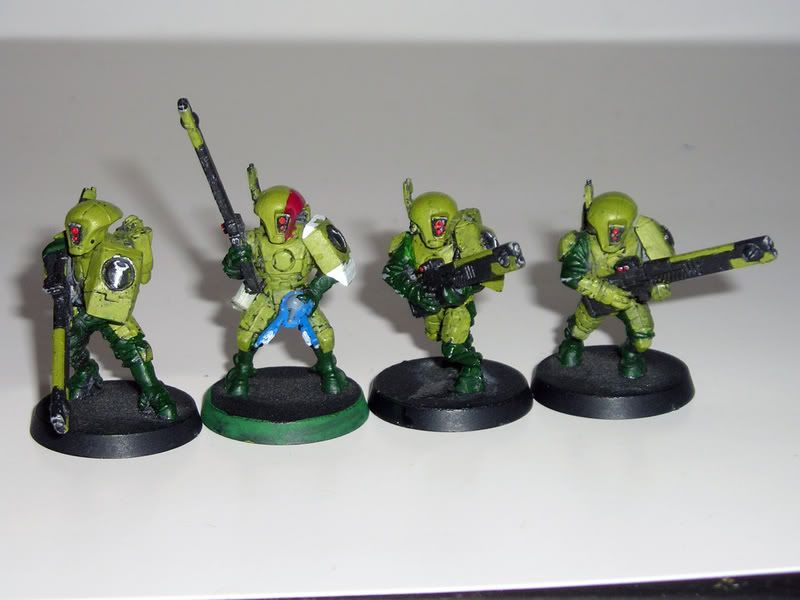 some of my other FW"s, the painted helmet are the Shas'ui's of the units.
these are five out of my 16 drones that i have, ready to get DS and then get gunned down, once again.
my only hammer head, would be my only tank except i have one devil fish with same scheme.
and finally three out of my four crisis, the grey head is my el/O, and done mind the massive green stuff to the ankles, she had a few bad falls.
so this is basiclally what my entire army consist of, except my kroot, sorry for no pics but they're bleached bone skin, with black underbelly, with purple quills with yellow tips on them.
so whatcha think? leave w/e comments you want about anything!