I'm starting this thread to post scratch built monstrosity's and creations of anything made from anything. ill be posting many of my creations on here as well. like presently I'm working on a Lego elder wraith lord and emperor class titan. as many of you have seen my Lego bane blade though hideous in color the glory shines through if you want to see it theres a avatar of it to my left or you could got to the thread (my awesome Lego bane blade will destroy forge worlds). so all in all i want every one to post there creations on this thread no matter how hideous they are and remember they can be made from anything.
I've finished the Eldar wraith lord but its nothing special its made out of the technical lego's like those bionicle things are made out of that you see all over tv. ill have the pictures by Thursday my real project at hand is the titan I'm having a hard time with its legs and arms they just wont hold that much with out falling apart he he. I should have the titan done by Monday at the latest
and here it is the lego wraith lord i built and like i said its not that good mind you and it comes with a couple of extras I made up like both of his arms and the extra star cannon on its shoulder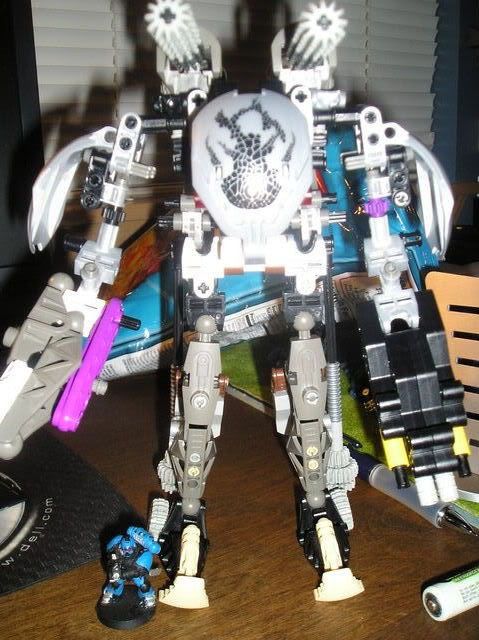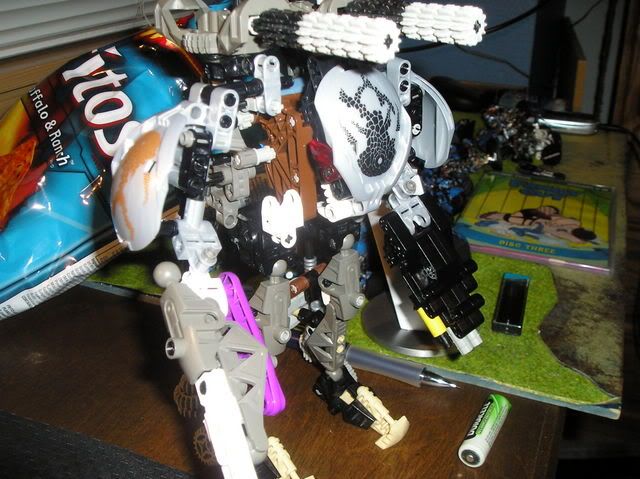 and for all those who have'nt seen it heres the bane blade i made out of legos i found some pics on my computer.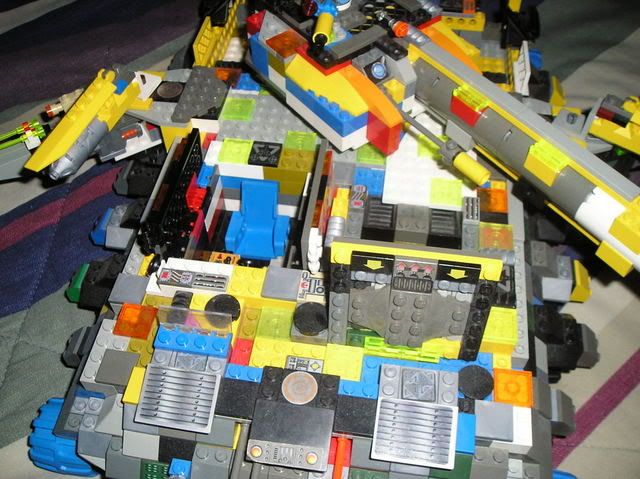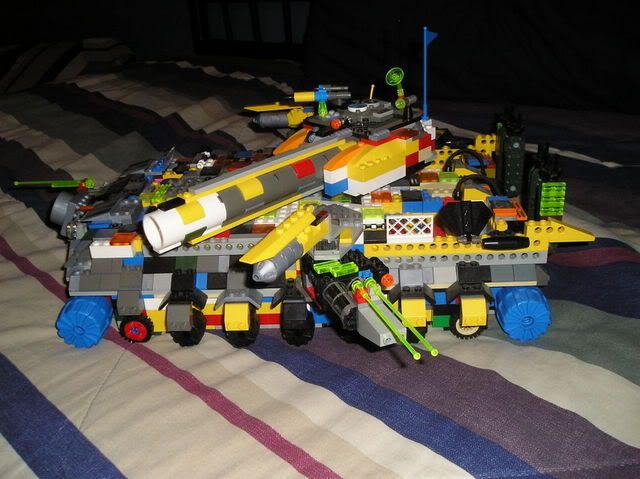 and heres the wreckage of the mighty bane blade and the only 2 recognisable things are the main turret and one of the side sponson heavy bolter turret. and as a quick not look at the size of the marine compared to the main turret.
and like I said expect the emperor class titan on Monday, Wedsday the latest.