Hey all, first post here, though I've been lurking a while now.
Anyway, feeling rather shameless, so here are some of my Tau. They were originally on a schedule to be ready for Adepticon....bbbuuuut, I can no longer attend, so progress has slowed of late. In any case, here are the ones that have been finished: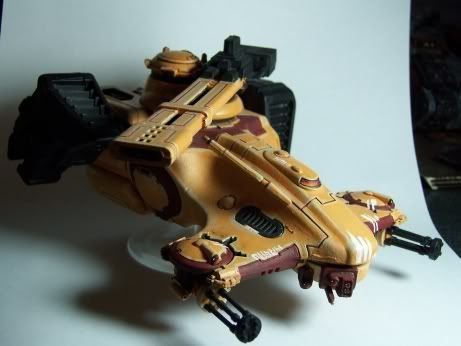 Hammerhead! Who's engines still need some painting.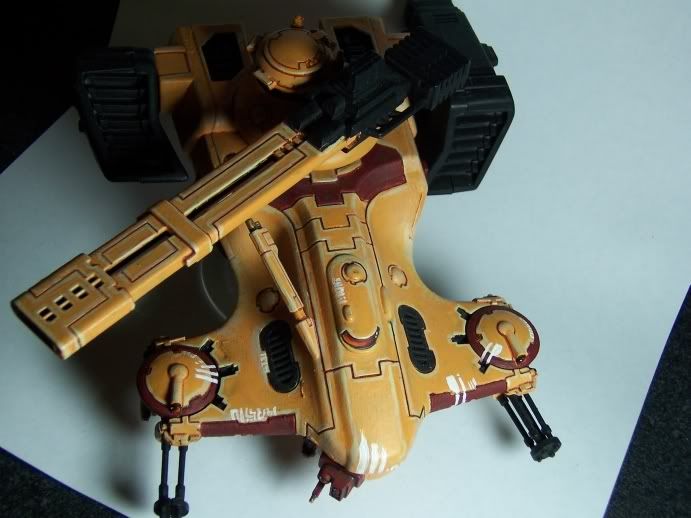 An earth caste fabricator, original sculpted to act as an objective marker as per Adepticon rules. Now he serves as an ethereal when I get bored of my normal one.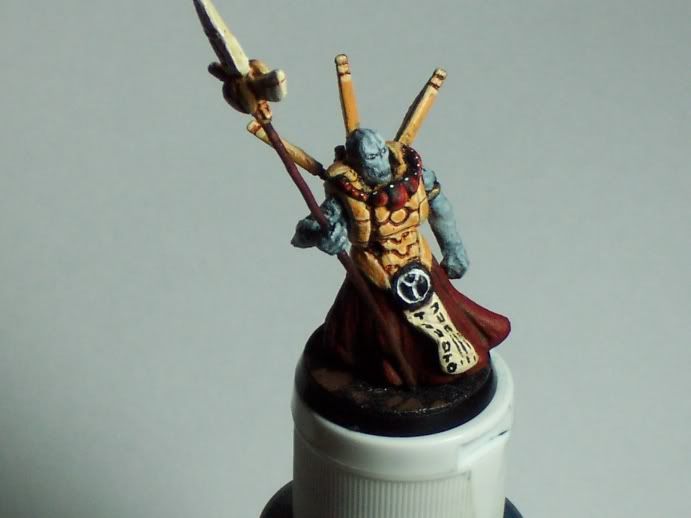 The aforementioned ethereal. Sculpted almost entirely from scratch, cause I haaaate the GW sculpts.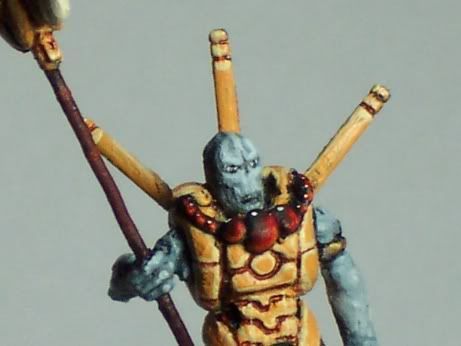 pardon the bumpy paint.
another objective-marker-turned-counts-as-ethereal, an old Shas'O retired from active line duty, now serving on a war council
My only crisis suit, a Monat Sunforge Shas'vre. Suicide Suit
The mold lines have since been cleaned off and the feet finished.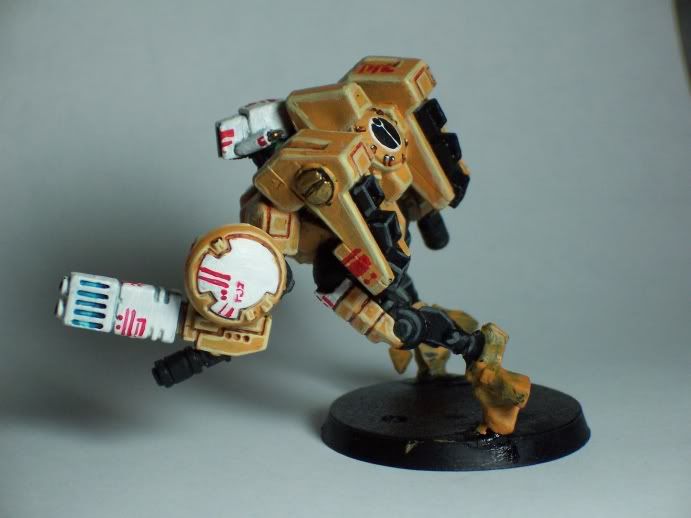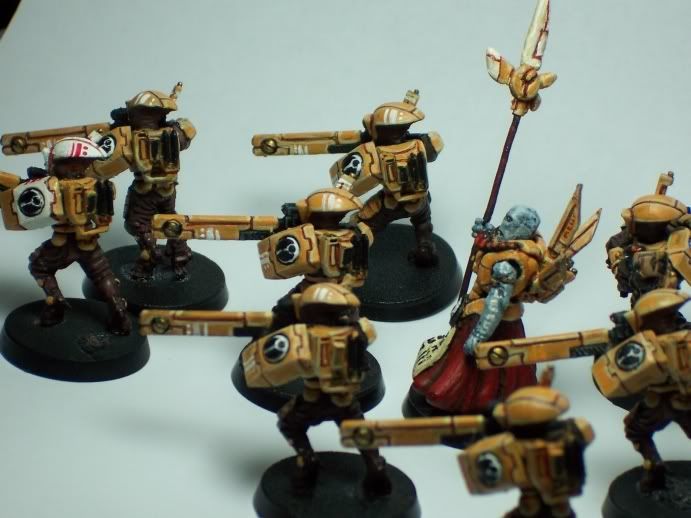 Group shot! Some firewarriors and an ethereal chillin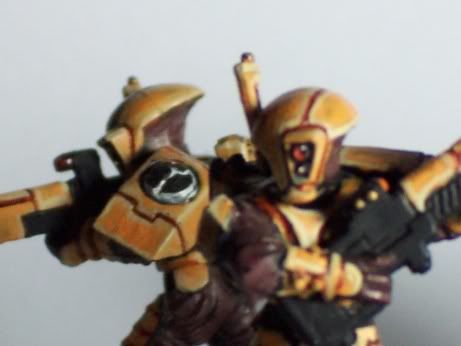 close up on some of those firewarriors. Sept Markings have since been added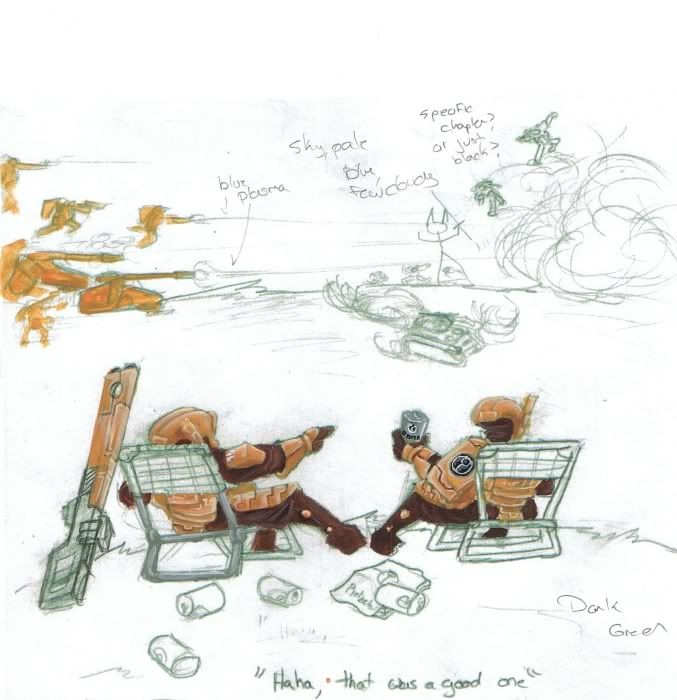 rough paint concept on what was going to be our team's T-shirt... oh well, next year.
aaaand last but not least, a concept for my honour guard, GSed up old model from a few years ago. Sorry for the shoddy paint and scheme.
Cheers all, thanks for looking, hope you like.