How 'bout that title eh? No, it's not a type-o. Let me explain:
The first New means that I just got it (back).
The second New means that I just re-put it together in a more "badarse" pose.
The first Old means that it's the older Wraithlord model.
The second Old means that I've actually had this very same Wraithlord before. You see, I wanted to start Eldar so I bought a very small force. This Wraithlord was part of it, and I painted him exactly as you see him below. Then my brother wanted to start 40k, and I decided to give him this small force, including said Wraithlord. I have recently relinquished back the Eldar that I painted (1 Wraithlord, 1 Farseer, and 7 Guardians) in return for some Marines (to make a long story short, he wanted to start Marines, I wanted to re-start Eldar).
Well enough babble, here is the Wraithlord: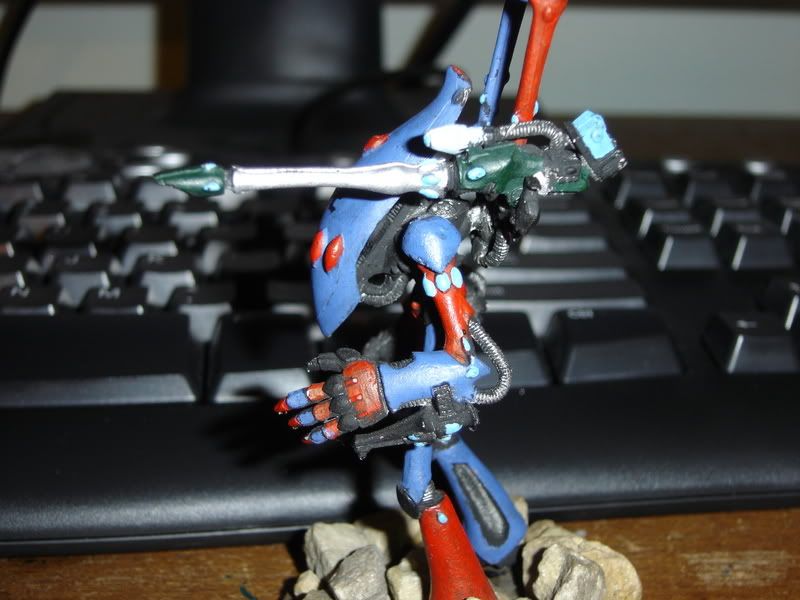 DISCLAIMER: I am not responsible if my camera makes the Wraithlord look better than in reality