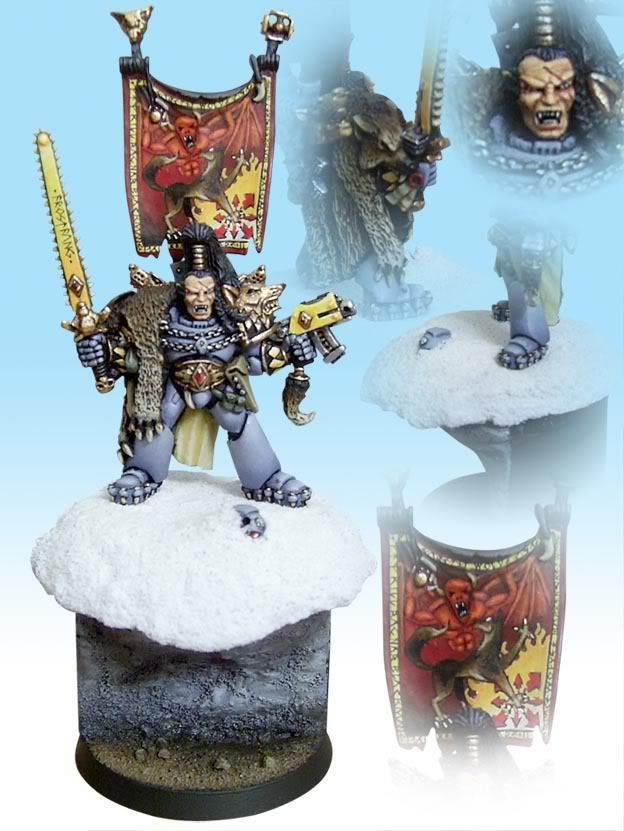 Not been posting much work recently due to demoralising comments, but i had to share my latest space wolf with you guys at tau online.
Was fun trying to drag this old mini into the 21st century, and i think he has stood the test of time. Its not a bad scuplt really. I opted for a cliff like base to reinforce his commanding pose, his drab pose now makes sense as he addresses his men with a rallying speech before howling into the night with his battle brothers!
Hope you guys like it.
G