In late August I was able to acquire a Chaos Forge world Warhound titan off e-bay for extremely cheap (225 USD / 115 GBP).
It was a complete and utter horror. The person who had owned it originally had based it with black, then sprayed it red, then painted parts black, then added more red and gold paint to it. I was so horrified I forgot to actually take pictures of the model for before and after shots. I decided to strip the model and start over from scratch. Unfortunately some of the paints were oil, some were enamel, and some were made from pure warp matter itself.
I set to the titan with Oops, goo gone, brake fluid, water, rubbing alchol, wire brushes, dental tools, metal files, exacto knives, and anything else I could think of to help me strip it. There were times when I honestly almost regretted getting the titan, but I persevered.
I had to break the titan apart so as to properly clean it. This entire process started early september when I recieved the titan until early december when I finally got the last of the paint off.
I finally finished the titan Sunday January 28th and have added it to my forces. After 5 months of work the titan is done.
Tzeentchian Lost and the Damned Army.
Top View
Front:
Scale comparison:
Left:
Right:
Vulcan-Mega Bolter
Plasma Blastgun
Head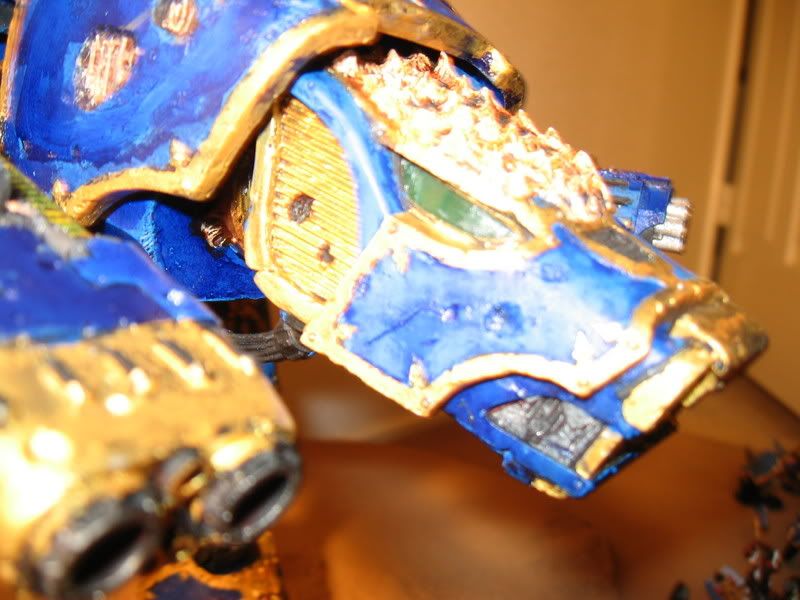 Interior:
Cockpit:
Crew compartment: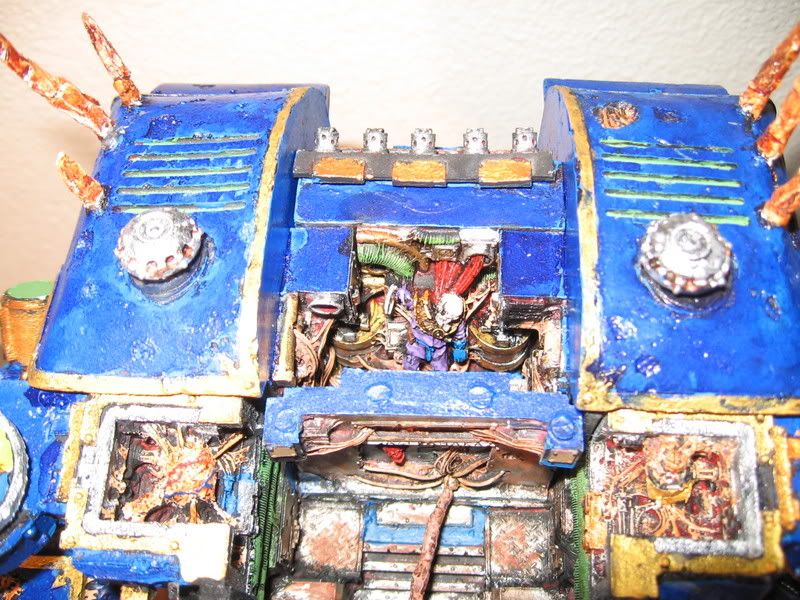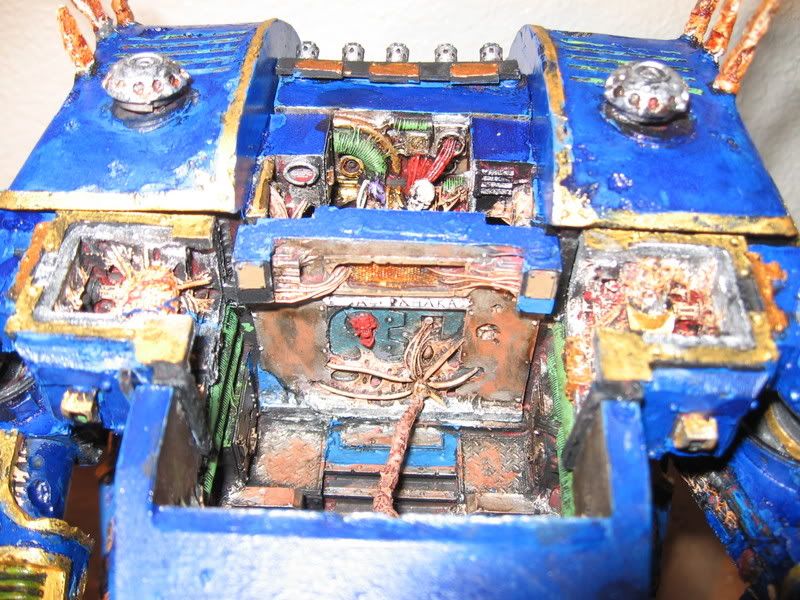 The writing says Azi Dahaka which is the name of my Army's Chaos Lord.
Right Leg: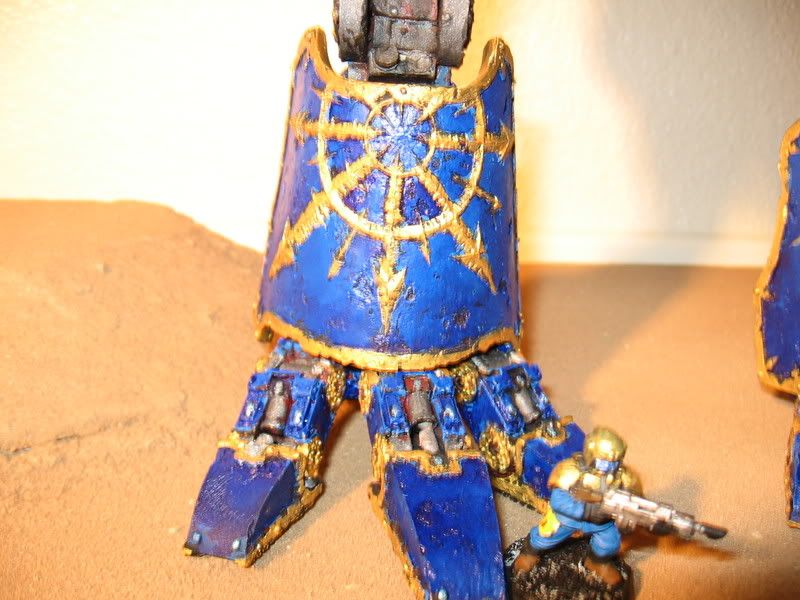 Left Leg: