Well heres a portion of my two new projects (a DE army and an Ogre army). I just wanted some C&C on them before I begin to paint the whole army.
Heres my DE warrior test scheme. I just wanted somthing to stand out and not look like any other DE army out there (not like theres that many anyway). I slapped him together in about 10 minutes or so so don't be too harsh.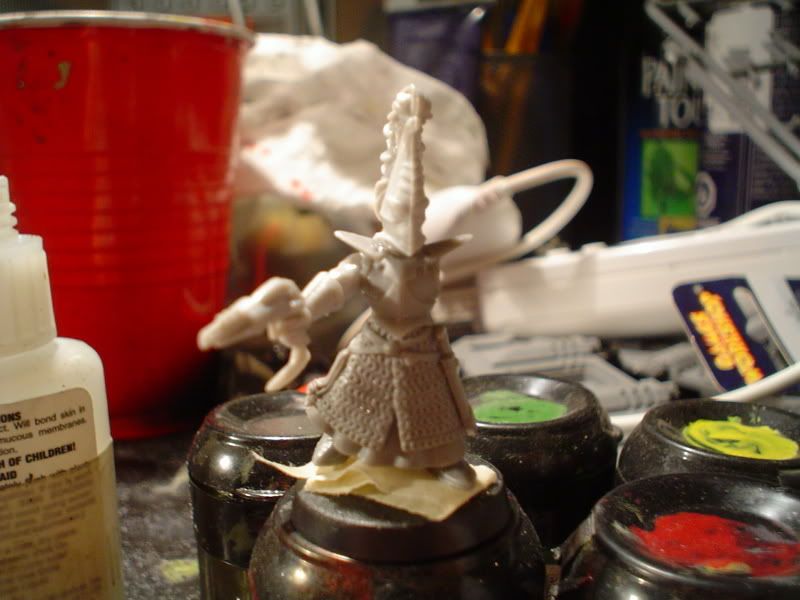 My WIP wych. I used some Dark eldar/dark elf parts for this puppy. Like every other sane DE player who think the wych models are an insult to the race, I wanted somthing better. To also make them stand out more, they will use those plume things that come on the DE warrior sprue.
Finally my ogre. They are the grayskins of the north so they have a ice/fur pelts/ yeti theme going on. Hes about 90% done just some finishing up on the things hanging from the gutplate mostly.