repainted up all my horrors to match my chaos sheme (green an black as u know). so i chosed green but darker than the CSMs have, and for the "from within" mouths etc i took yellow as contrast. i painted these guys quite fast, using drybrush. i couldnt bother layer them all. though i think they look quite good.
one new detail is the Lava bases.
Horrors: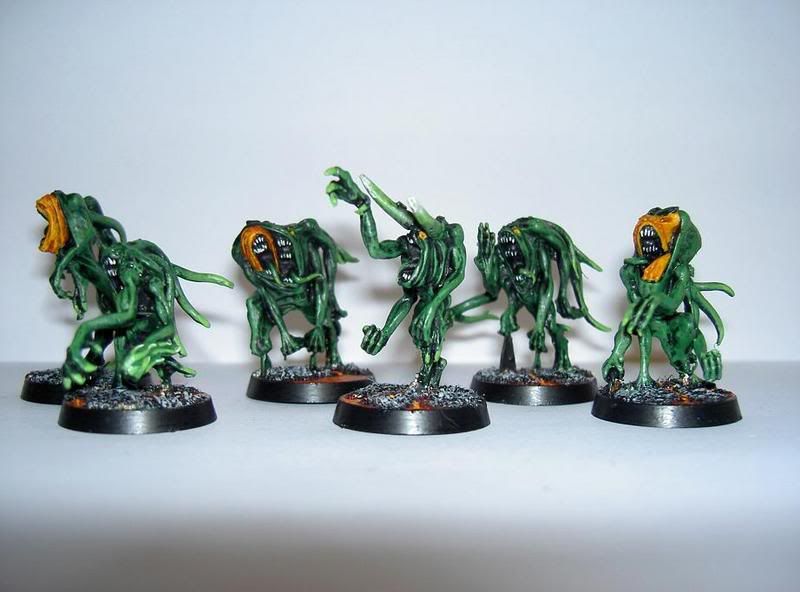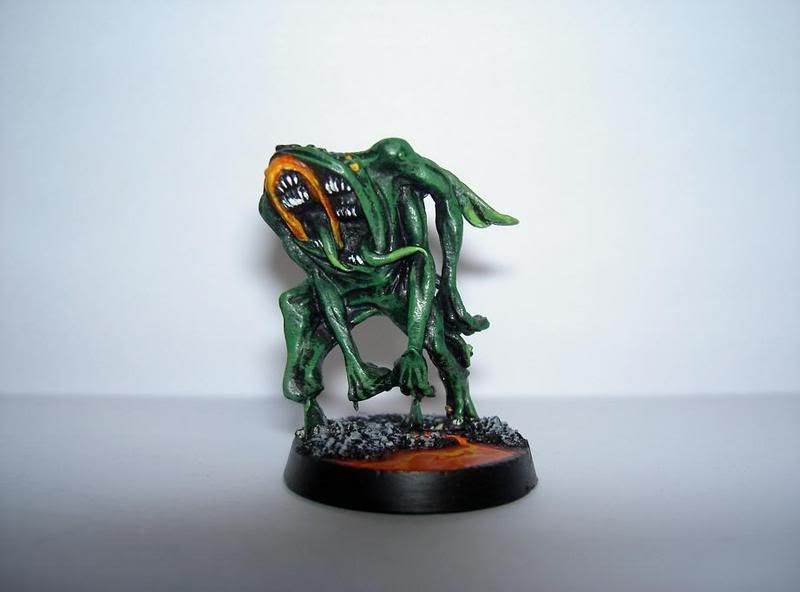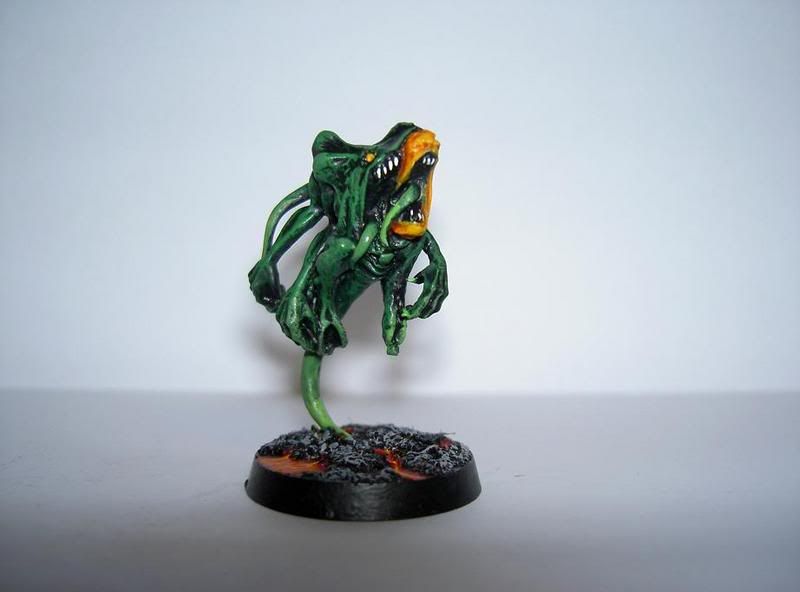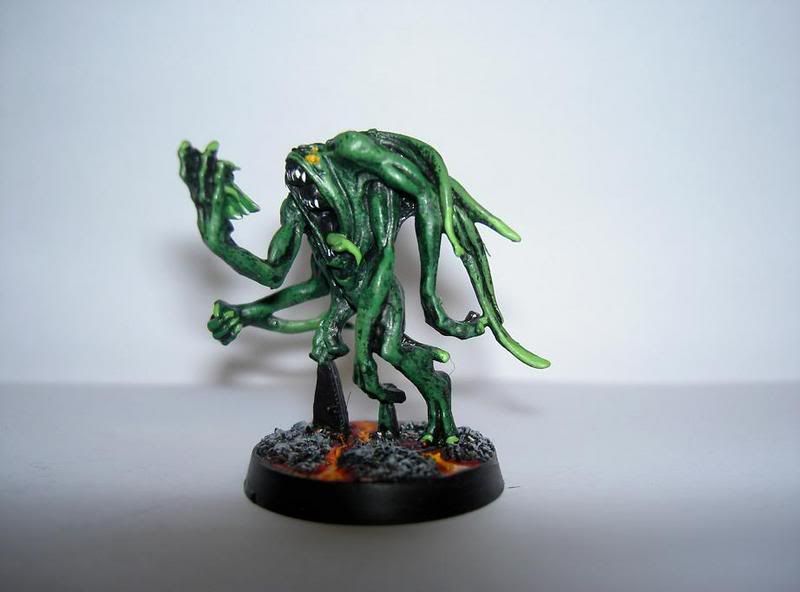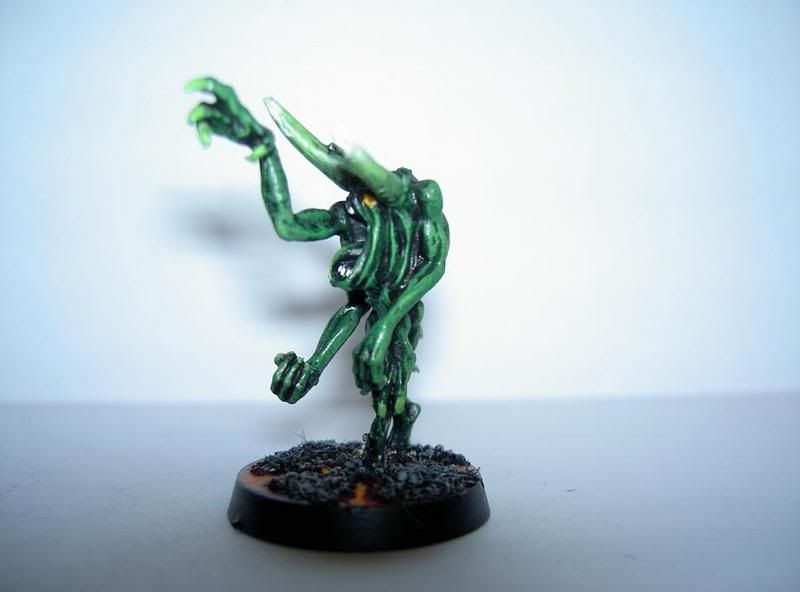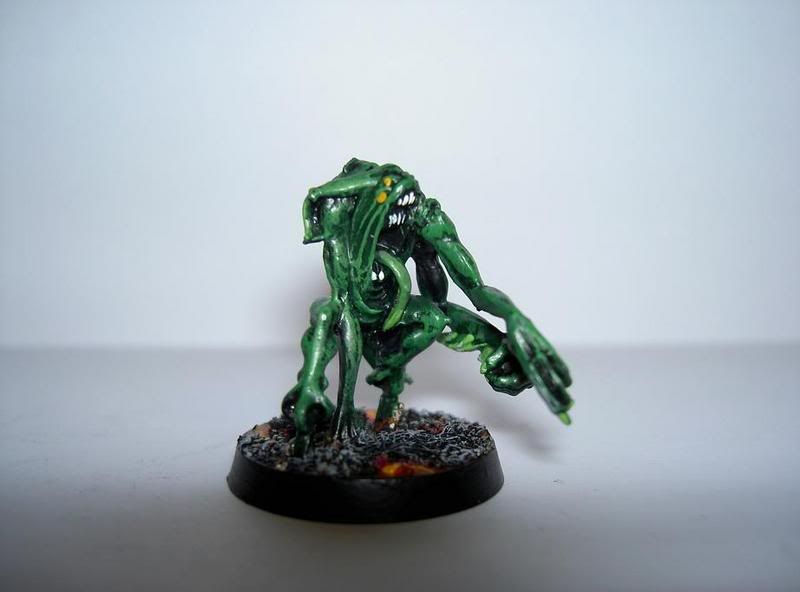 and here is the updated CSMs with lava bases. the models themself are not updated since i posted them here awhile ago(almost a year now). i wont bother, they look ok already. though upcomming models will be better i guess.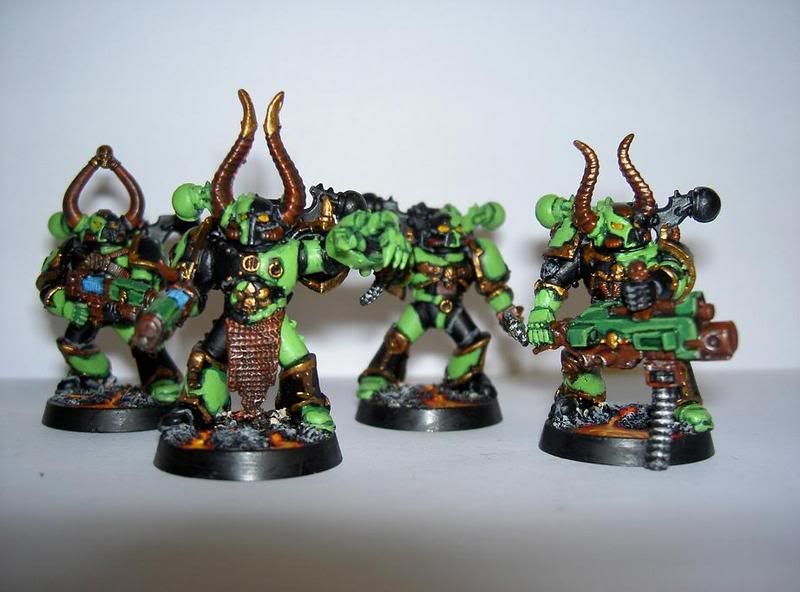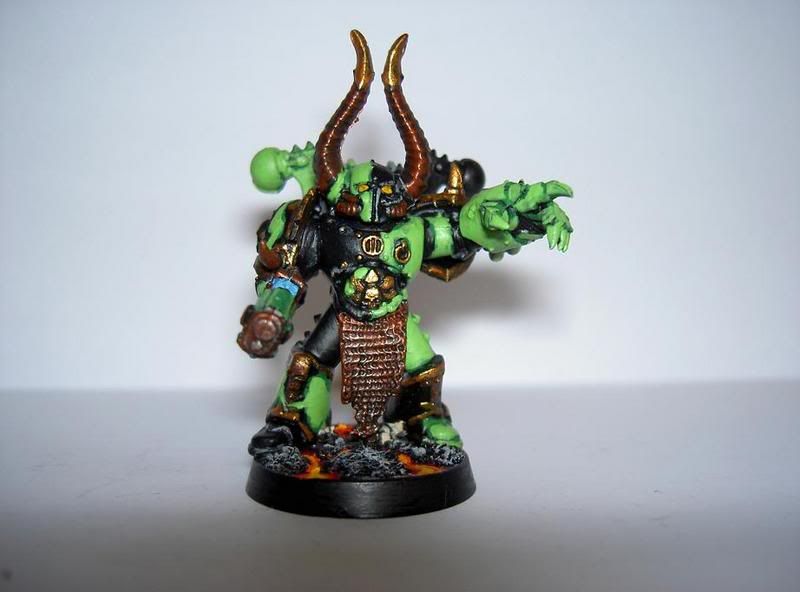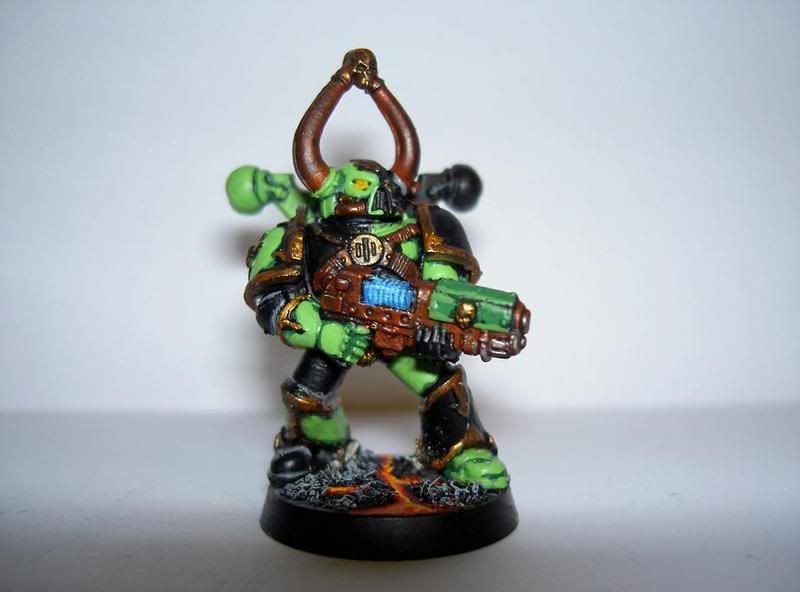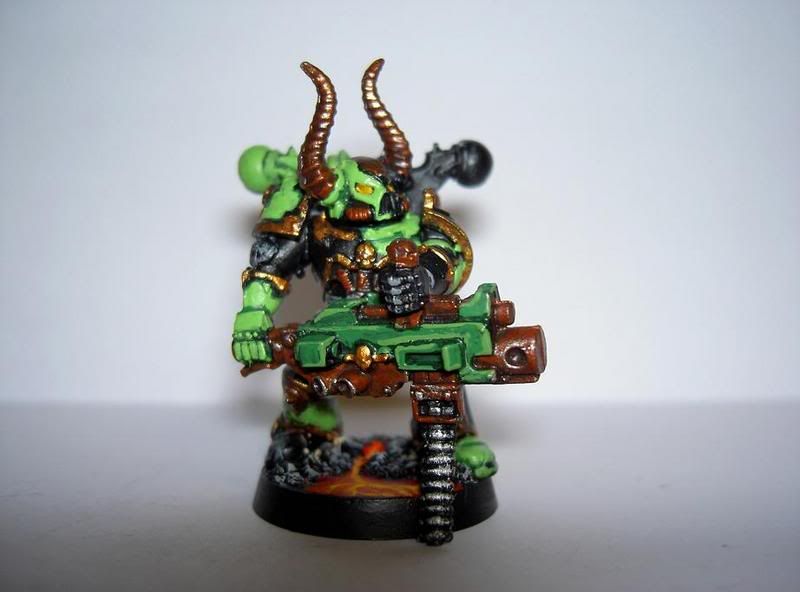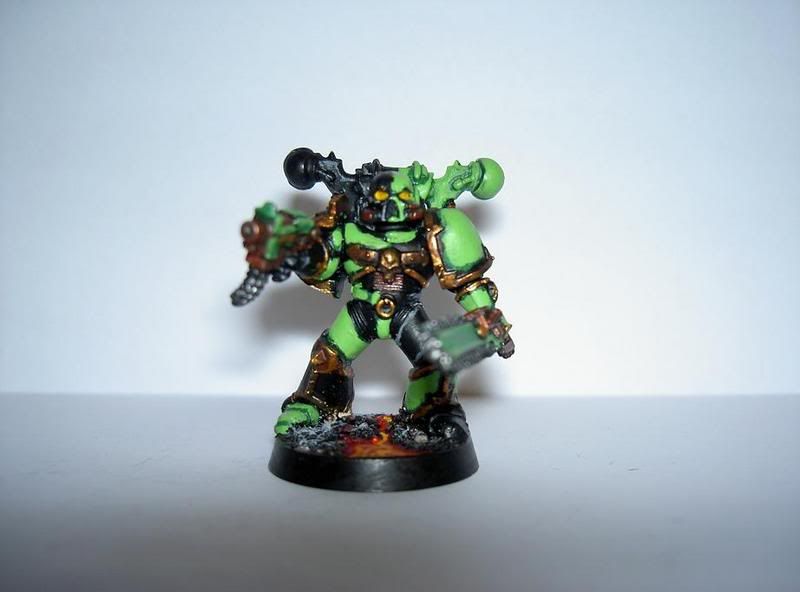 to note. i was quite dumb giving a CC squad heavy bolter and a plasma gun. though i was beginner wnen i build these. the heavy bolter and plasma gun models WILL be used for another squad in future. but mostly none of these will be used as this army (Neon-Fists) are using the pure tzeentch list most of the time now(thousand sons).