i thought i'd show my shemes in dawn of war. basically those shemes i try to re-create from my painted models.
in this thread, everyone can show their DoW shemes! aswell as pics of their mini's to compare!. i'll start
my white tau, Yau'Ta sept: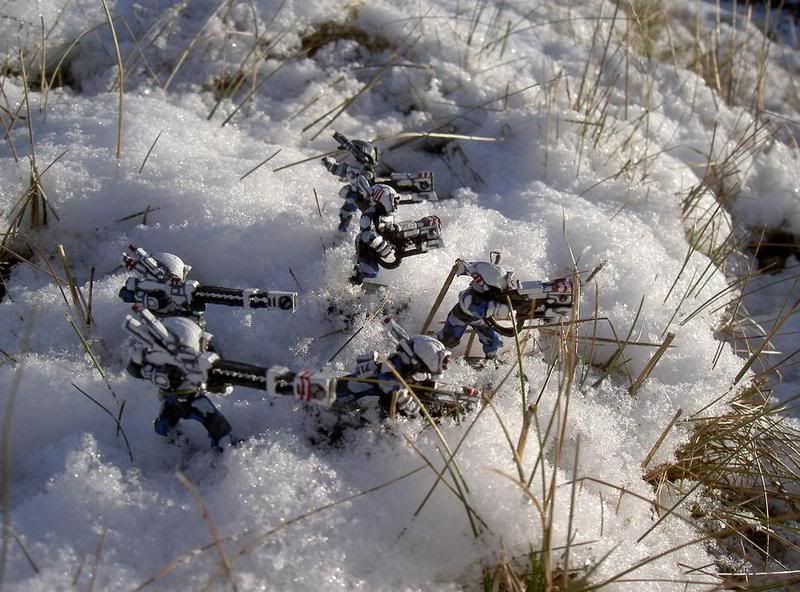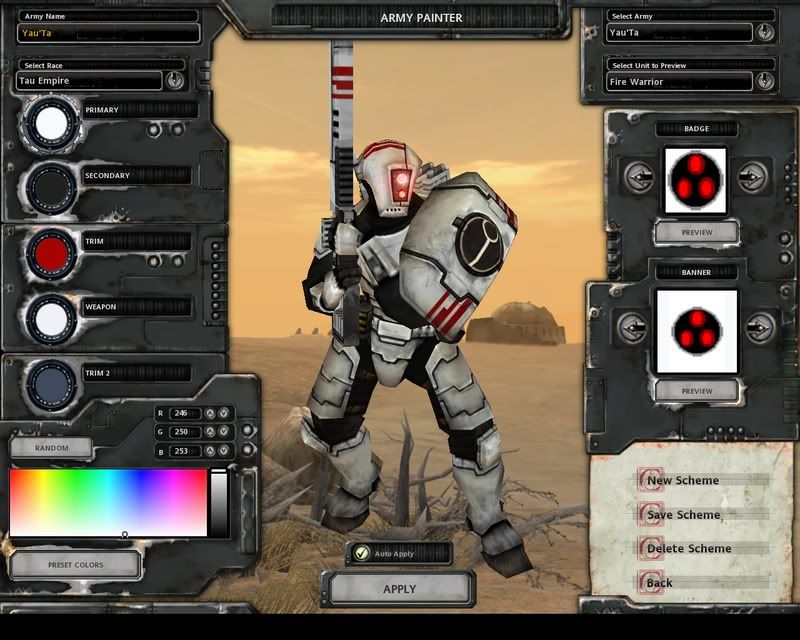 my Green tau, which basically is Sa'Cea in a jungle warzone: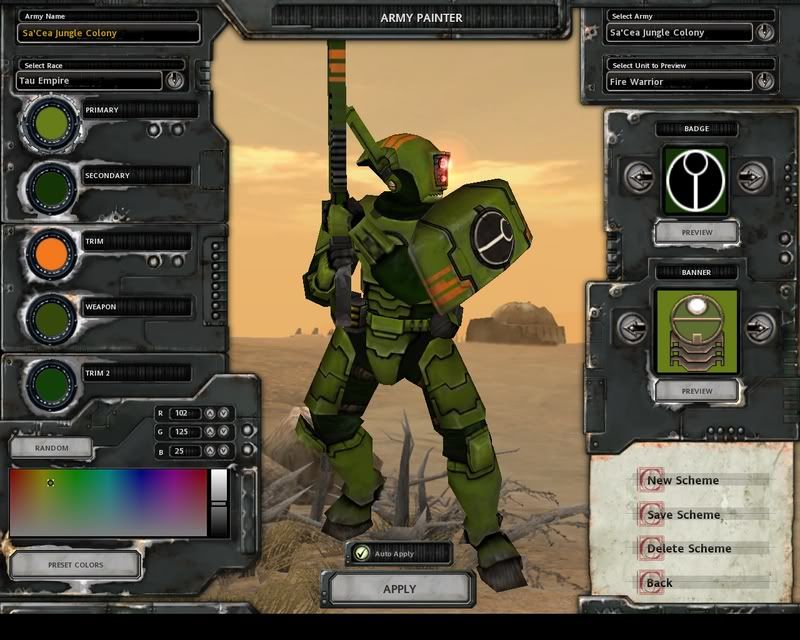 my Night assasins SM chapter (no power armour painted yet so i'll compare a termie: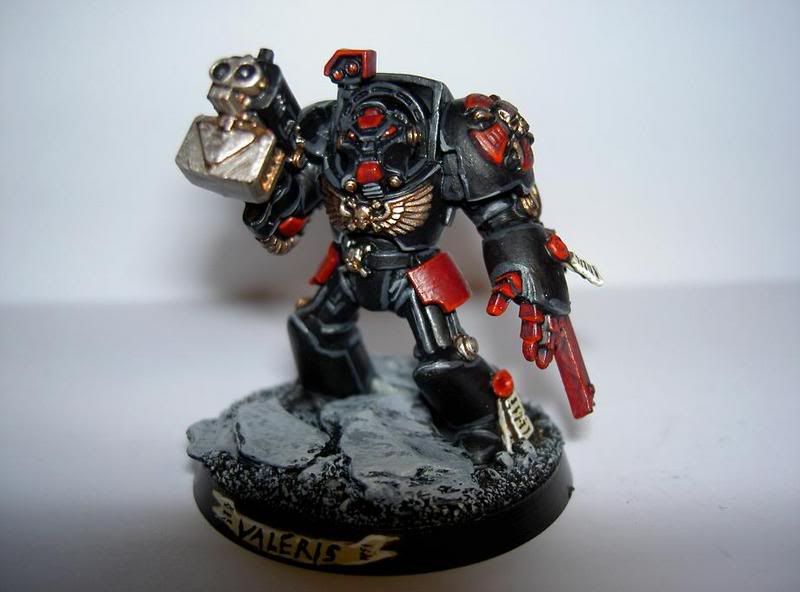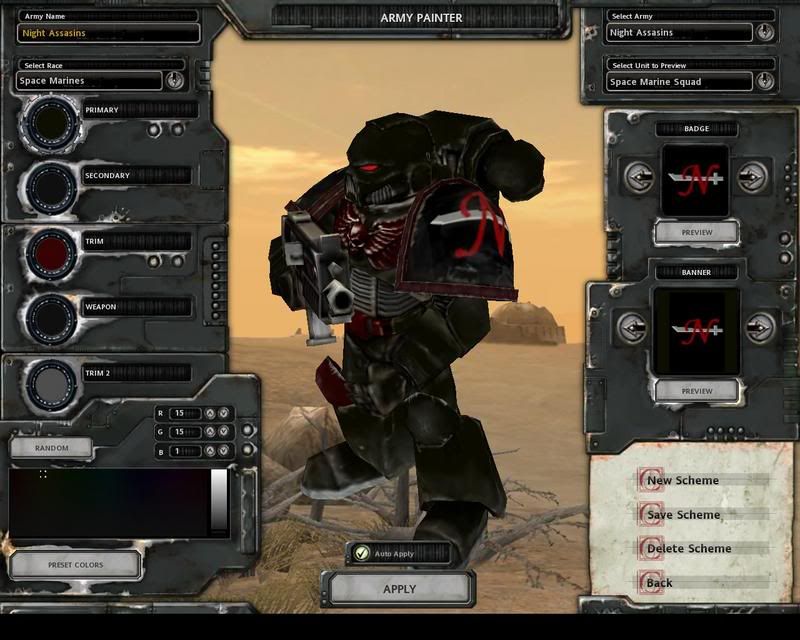 Neon Fists chaos chapter (too bad DoW can't use split-schemes like my models)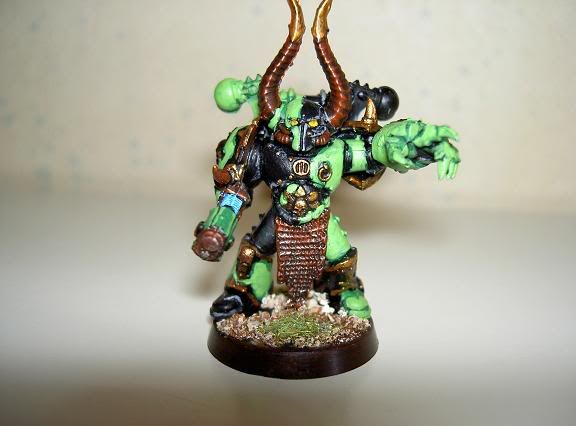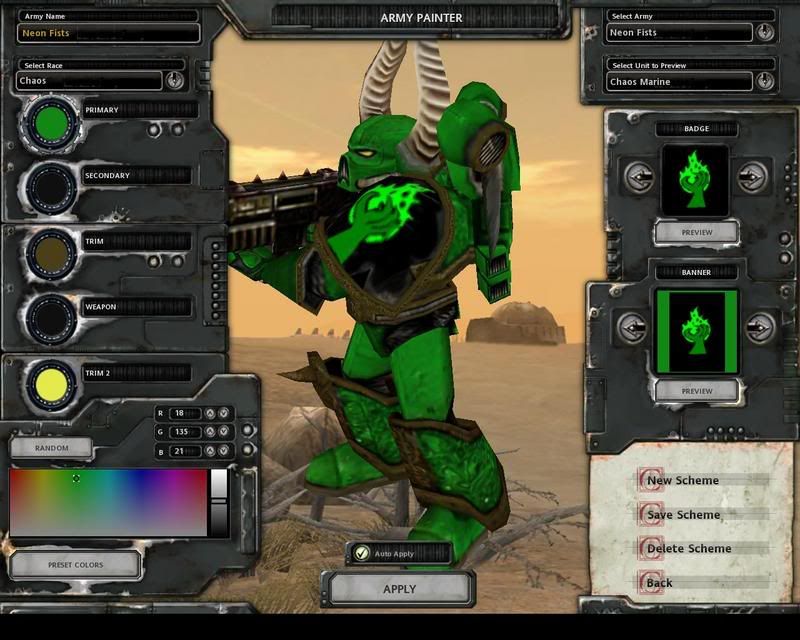 my Eldar, sadly no lightings at the areas i would want...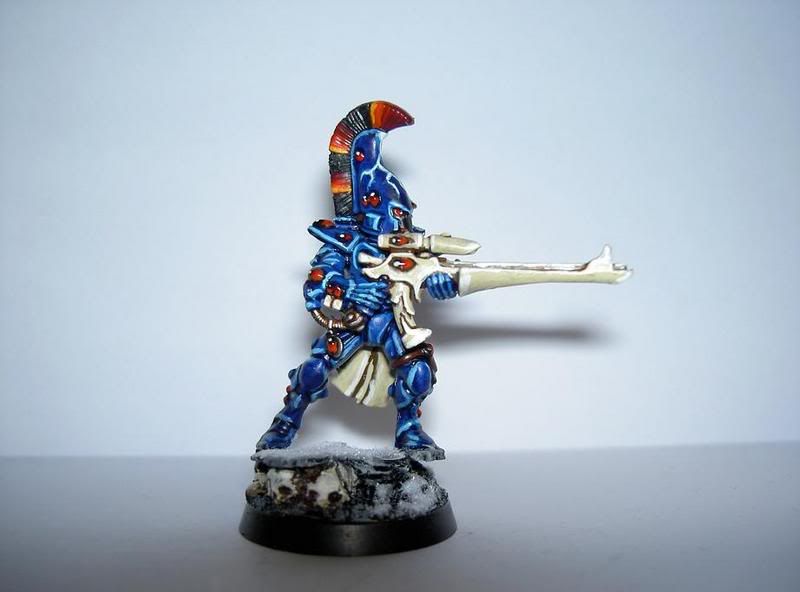 my necrons, nothing special really. just dark grey as my models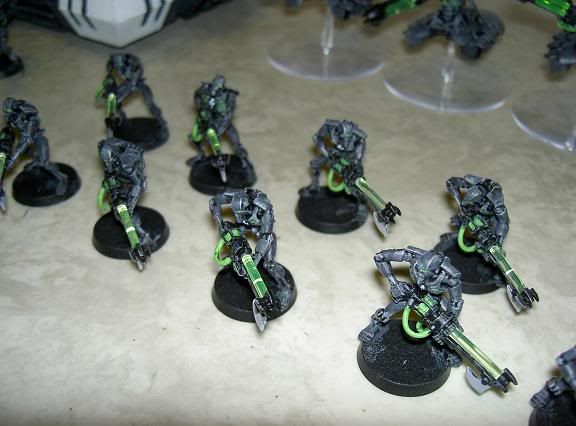 the Space pirates "counts as" SM army