well, i was bored today, so i thought "why not repaint one of my old nids, in the same sheme? but updated!...i'l do it"
so i updated a Zoanthrope. just to see the difference. so here is pics. the new one, and a old one to compare. the left one is the old on the compare pics: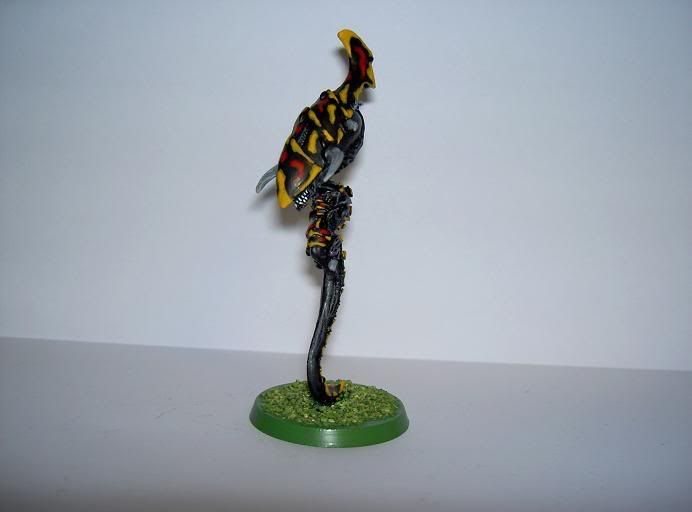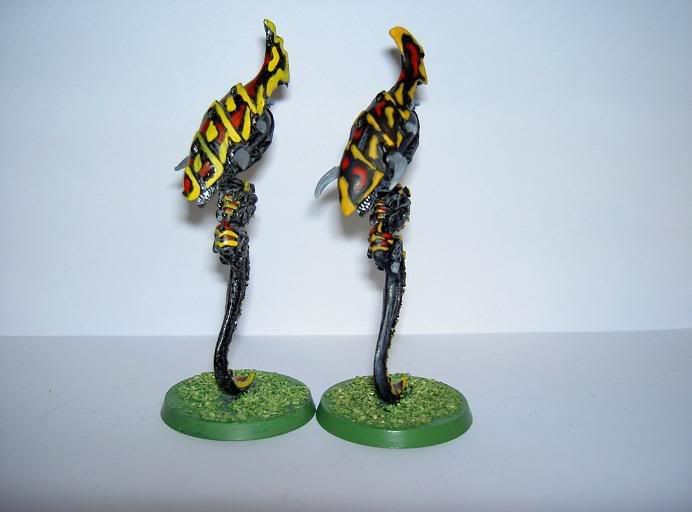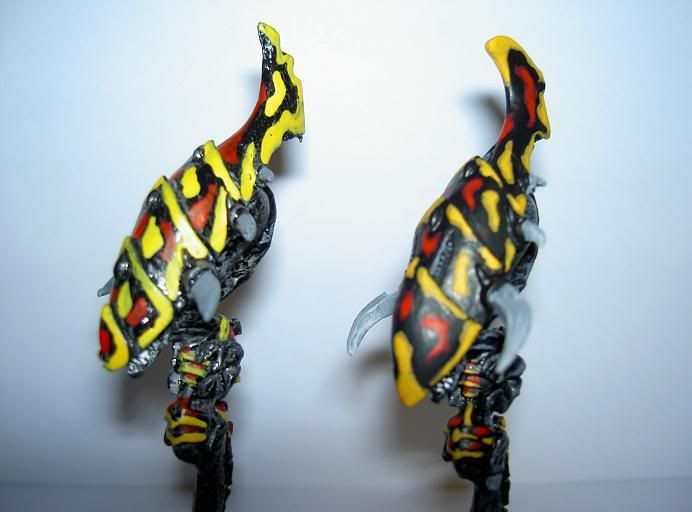 the differences? well. the old one are grey with black ink...and the yellow are just plain and sharp,and thick.and messy!. the red too, and the "horns" just flat grey.
the new one is carefylly drybrushed with grey, to give a slightly highlighted detail,but otherwise very dark. the yellow are made with a darkened yellow first,followed by a coat normal yellow. to give a smoother result. the red are made the same but with dark and brighter red. the horns are now highlighted. also theeth are more carefully layered. Base will be updated too someday.
now you got a look of my updated Old sheme. don't get this wrong! i won't stop with my nice green nidz, i'm just repainting some of my old army (i got two nid armies ya know)