Thought Id do something soppy this year and make my girlfriend a christmas present(...although i ended up buying her a few things too :P ).
Now, as all good wargamers know, girls LOVE warhammer, from hearing us rambling for hours after a game, to being lectured about why we should spend all our hard earned cash on 'this new army'. So, its natural to assume that all girls would want warhammer for christmas right? ;D
Well...not really. I was going to paint her up a canvas, but I ran out of oils, so i figured id do up a simple little model.
Shes a big fan of Miyazaki's films, particularly Howl's Moving Castle, so I thought id sculpt a little figure of the enchanted scarecrow in the movie. I havent sculpted anything from scratch before, so it ended up a little crap, but I guess its all a learning process.
Heres the character: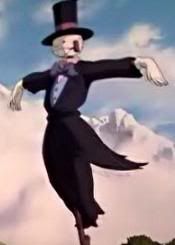 The model took around an hour to sculpt........I probably shouldve done it in parts in hindsight...
And then I painted it tonight in about half an hour
Nice and easy.....now she better like it!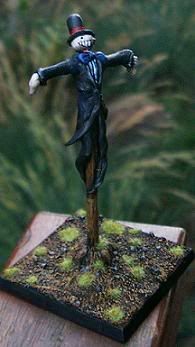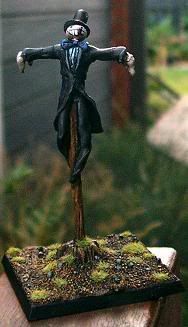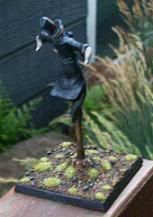 Or its off to the 'chaos spawn bin'.