OK, i decided to give this a shot. I think it looks pretty good but I can see where I'll be refining the look here and there and still playing with some colors. This is one of the scratch Chaos spawns I sculpted. Did as much as i could but since it's getting late I'll finish up tomorrow.
Before and after shots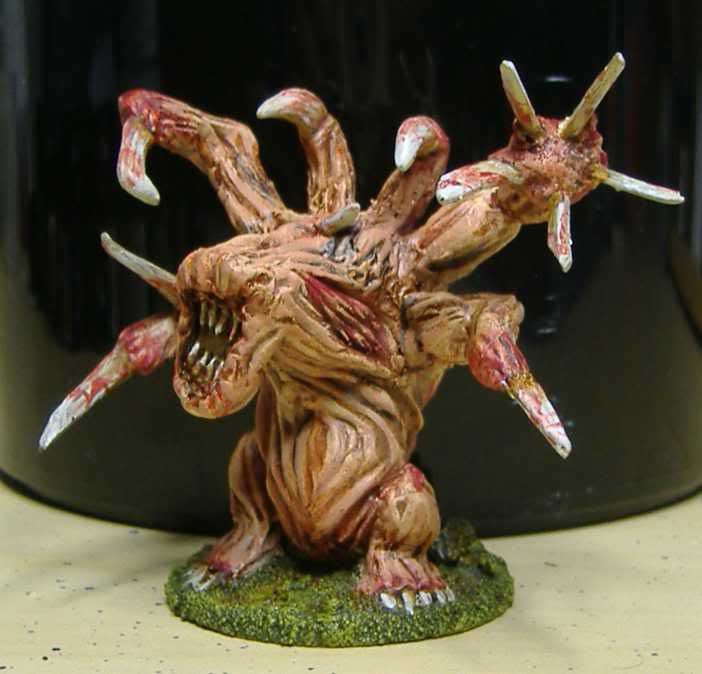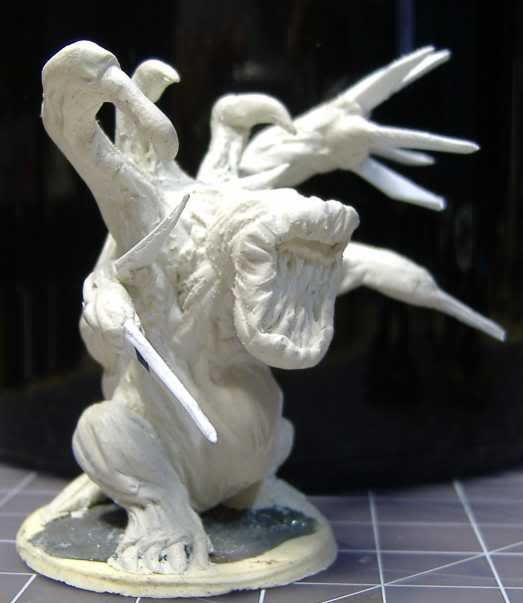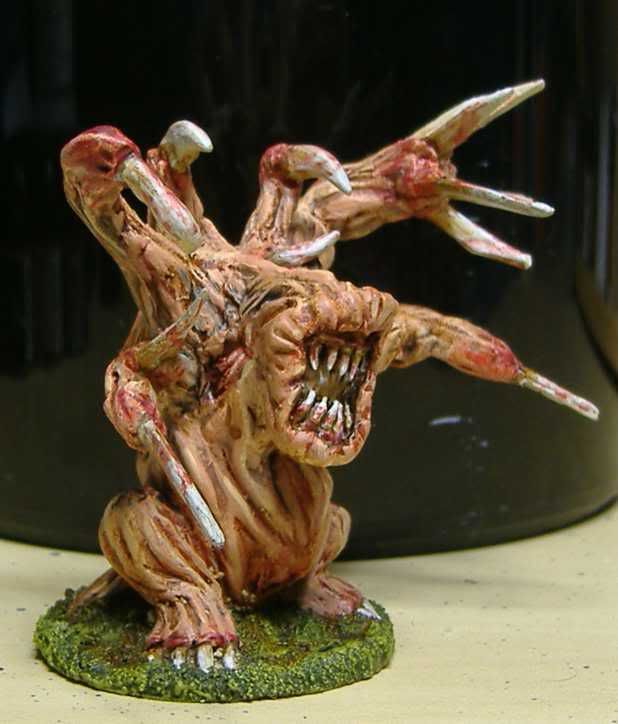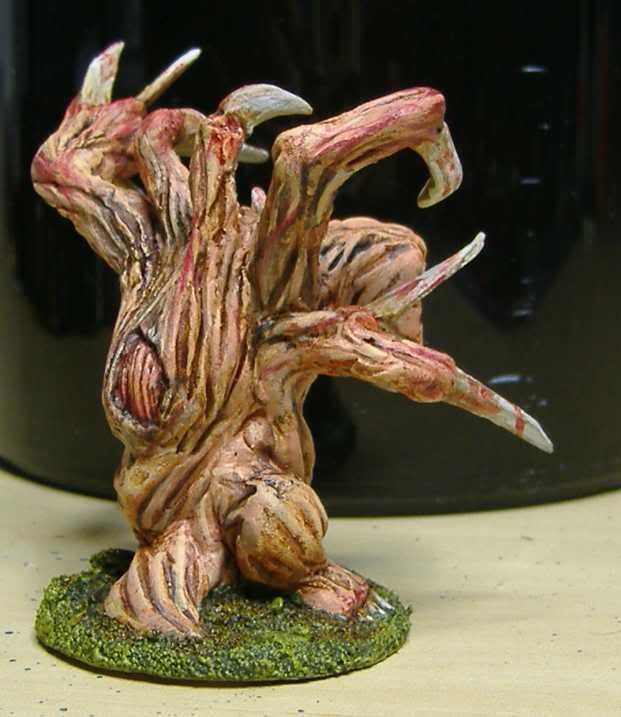 I may apply some gloss varnish in some spots to get that wet flesh feel and look.