Here are the (finally) finished Genestealers of Hive Fleet Dendrobates (poison dart frog :P)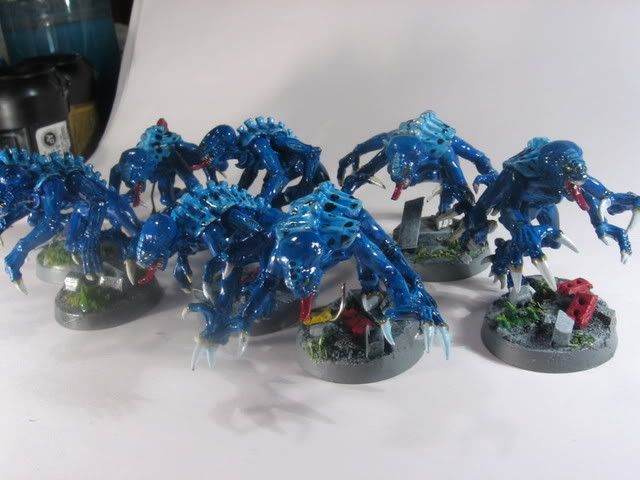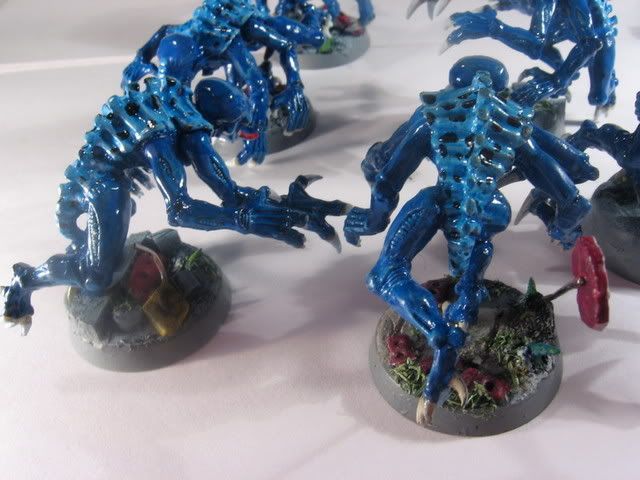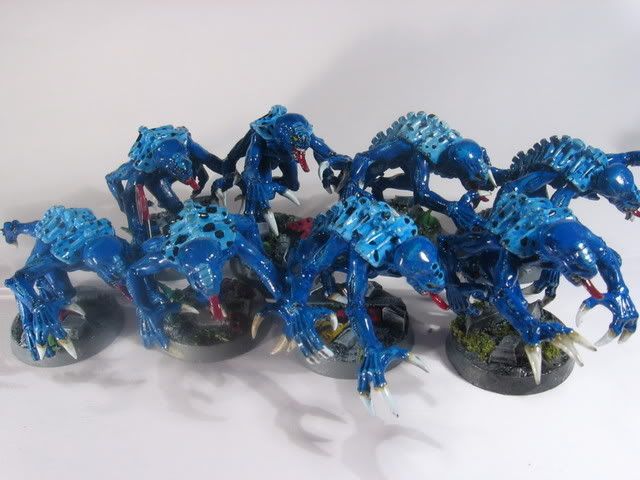 Now that these critters are finished, I can move on to the 32 gaunts, 9 warriors and the fex! However, most of these will only ever be finished during the christmas break, as I have way to much to do for the moment... what with exams and the like.
Anyways, as always, C&C is much appreciated!