Hey There fellas I just thought i'd throw some recent finished works up. I was shooting for alittle better than table top as I'm short on time lately.And there are probably more mold lines than I care to obsess over ;D SO here you go ...
Razorback with a blind driver(havent given him eyes yet)
BT Dreadnaught , really dig this model
Genestealer Bumrush!!
I just finished this BT Terminator adn like him alot, finally got the nerve to start him this weekend
My first attempts at Ultramarines, again just going for a tad better than tabletop quality for speed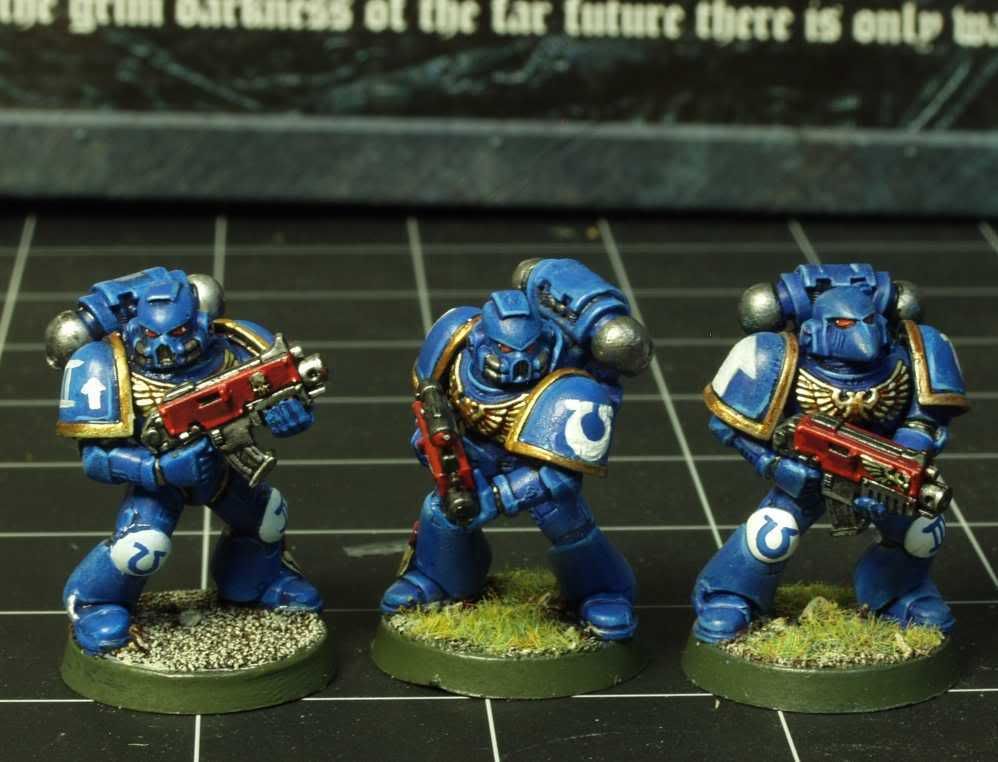 Speed painted Sisters of Battle(jsut got them for the looks)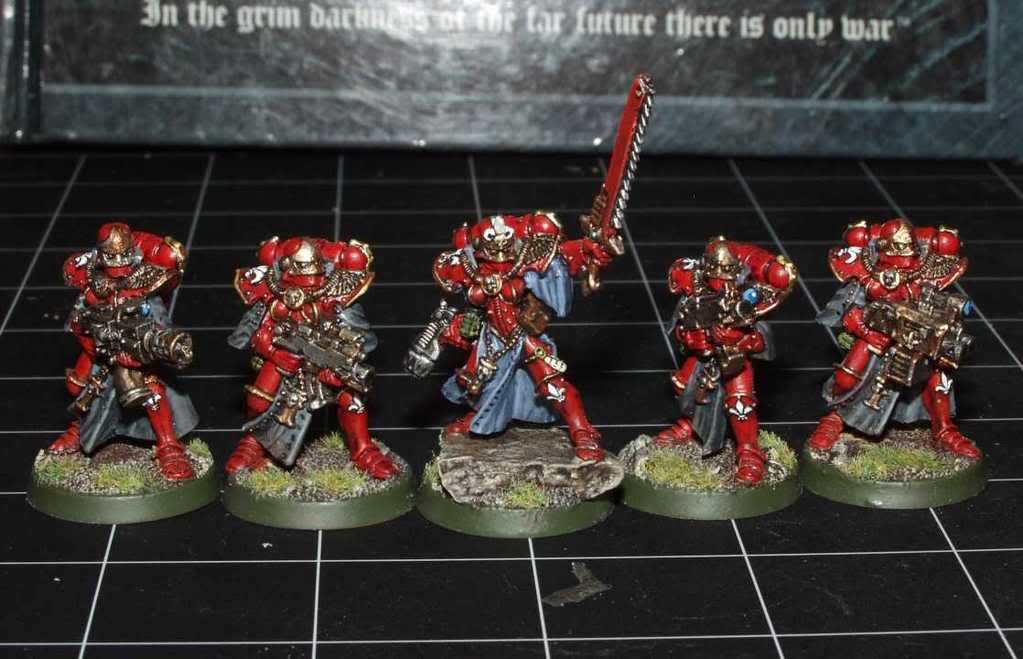 So thats it for now, I'll hope to get the rest of terminators finished along with the rest of the Ultramarine Squad.