Firstly sorry for keep posting... you guys must be getting sick of me lol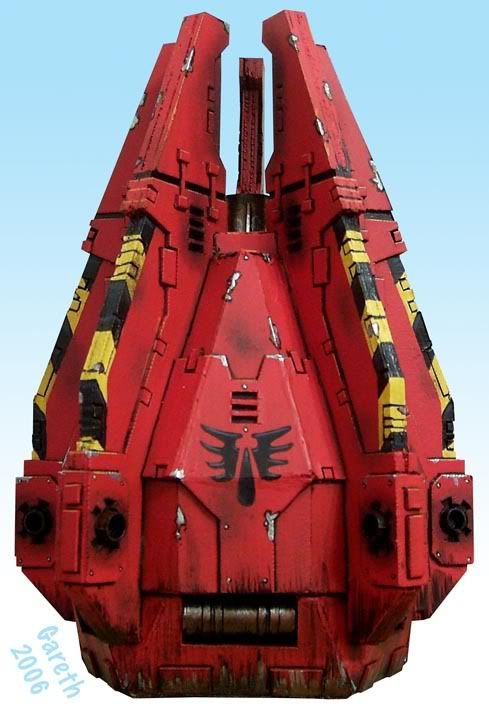 I've finally finished the drop pod. I'm really happy with its beat up look. Definately looks like something that has entered an atmosphere at high speed if you ask me!
A big big thanks goes to Max, who made this card board drop pod and gave it to me as a gift. I bet up to this point you thought was a forge world one... come on behonest
The freehand icons and chevrons are my fav bits. All 5 sides and fins are identical, adding an air of impressiveness to the freehand, having to duplicate identical designs isn't easy let me tell you!
Hope you enjoy the pics as much as i enjoyed painting it