Space pirates are a organisation of Rebels,Criminals and other Scum that have fled the empire. they often boardering and plundering isolated imperial vessels.stealing any useable things they can. they wear stolen or repaired power armors from battlefields.damages and scratches are common on their ecuipment.most of their Corsairs only wear scout armour since its easyer to get. they have a Few terminator armors captured that their elites are using,or their skilled Captains. some rare cases even shows they repaired dreadnoughts. they prefer skimmering fast vehicles such as the Land speeders.but are sometimes seen using Tanks.
alright, my Space Marine army, but, not really!. they are Space Pirates.
alright. since a long while i have had a army called Space Pirates. was my first own addition to 40k.it had Orks and IG units.imperial criminals etc that joined. though, now i want to use it legal. so i made up a SM list. u might ask,why SM?. my answer is simple. Pirates are Few in numbers and i want them few and strong.
the units are Re-named to more pirate names:
Captain: commander
Kraken's fear: Terminators
Storm Corsairs: tactical squads
Corsairs: scouts
Cutthroats: assault squad
Gunboats: land speeders
Leviathan: dreadnought
Gunners: devastators
this squad i have now, was first the HQ for my old pirate army,HQ in power armour.though i rebuild them into a squad of
Storm Corsairs
. and i will expand this squad into 10x but those 5 was my only i got at the moment. alright,enought talking, now on to the pics!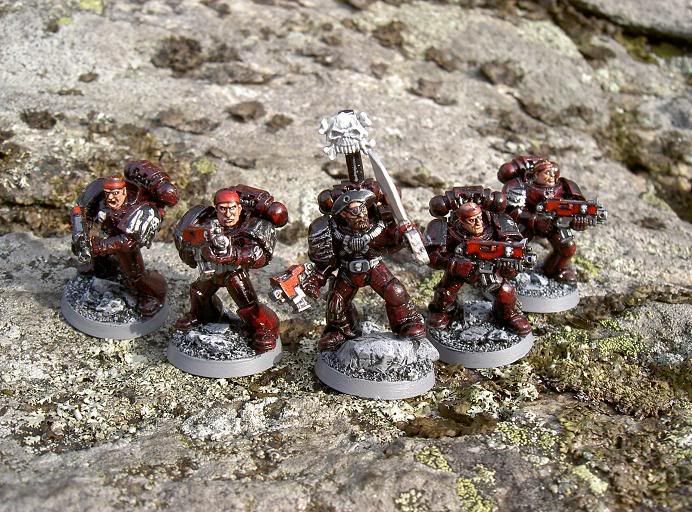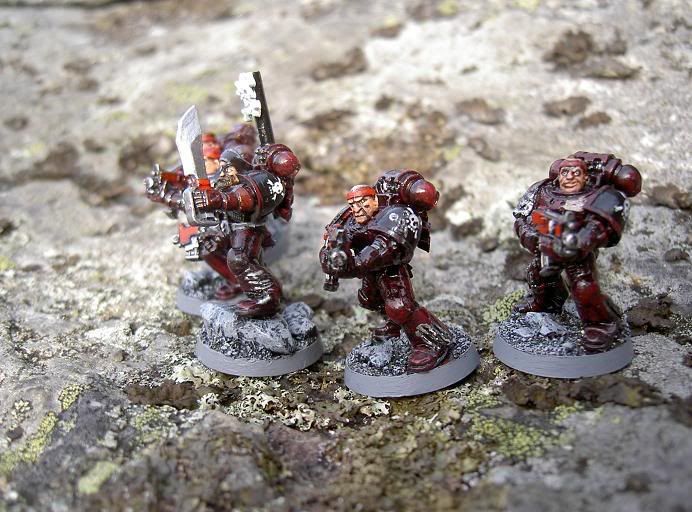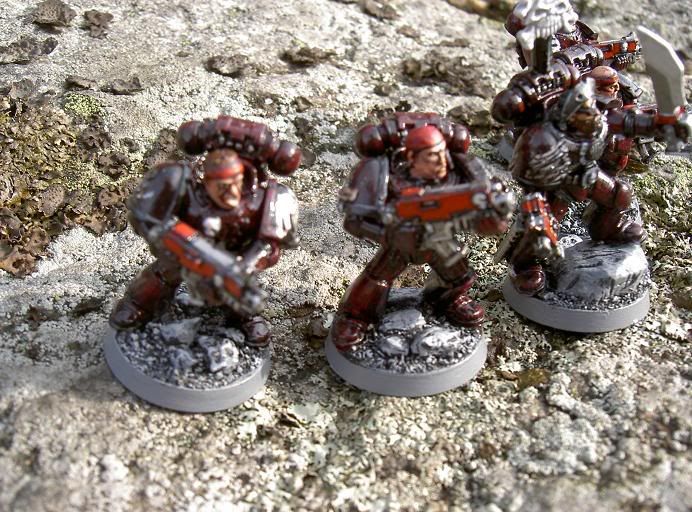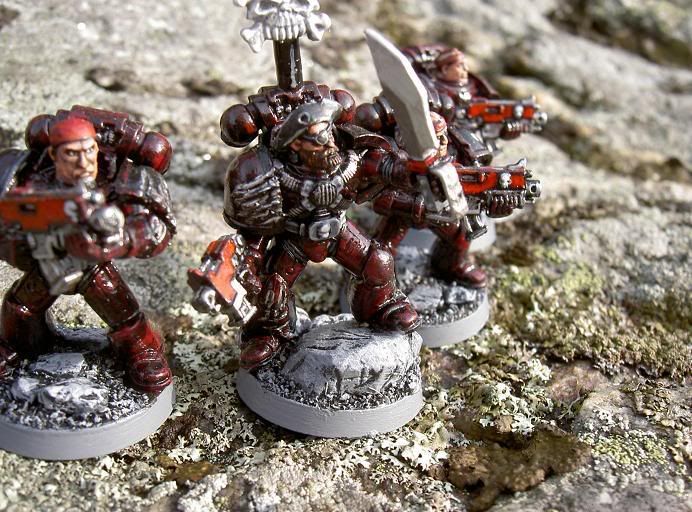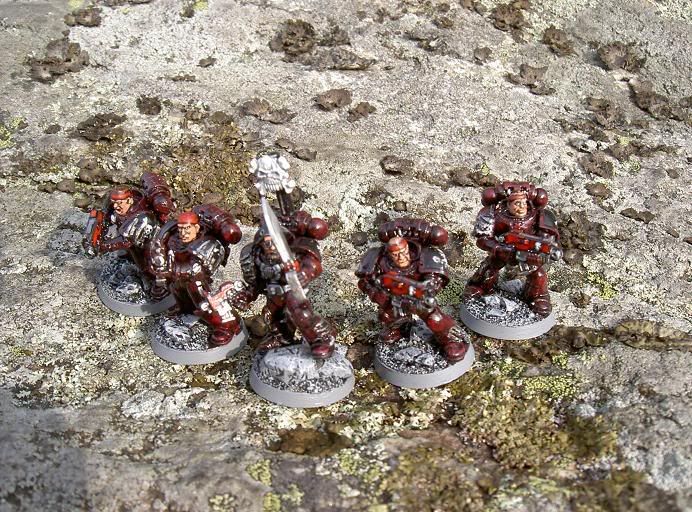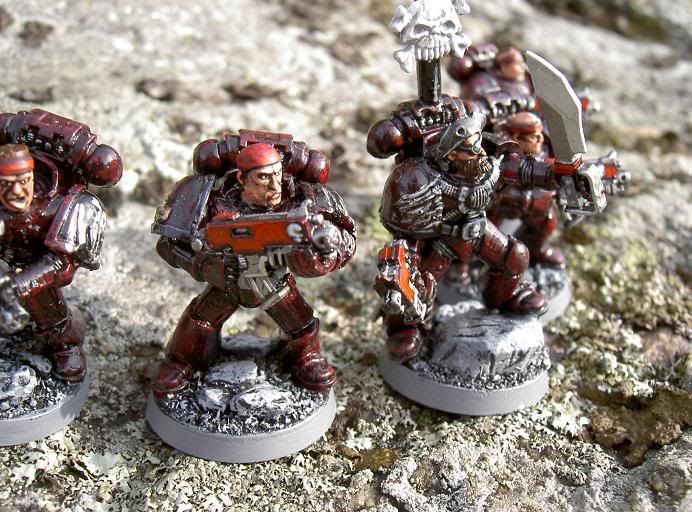 those are quite easy to make. first of, file or cut of all purity seals and imperial eagles etc. and,i did chose to not have helmets on the heads. so i took catachan heads with bandanas to achieve a piraty look. the sergeant is made uring a ork hand weapon from the ork boyz sprue and the pirate symbol on his backpack is a skelleton warrior shield icon. his head are a pirate-looking head from Empire melitia sprue that my friend gave me once. also, to make the armors look stolen etc i scratched the armor etc to make battle demages! using the SM battle demage guide on GW site.
enjoy!