alright, most people here are familiar with Hive Fleet Scizor. and it's colour sheme. though, i'm going to order nids from forge world. so i wanted to uppdate my sheme for them,so i test painted a couple of gaunts.
i found out that Ink washing worked well to have smoother shading than the usual drybrush. but the dark green ink was too much,so i accidently invented a new technique,Paper-Wiping! lol. wipe away ink from the higher areas with paper,to not be too dark. still Scizor have a darker thouch,that dont bother me.
the carapaces,i left them with my traditional Washing. however, i added some layered effects of bone at the edges,then white. made a nice new touch.
the mouth and theeth needed a serious uppdate. i chosed to replace the dark green theeth-flesh with red. less boring and adds more colour and good variation.,and theeth are now layered,not drybrushed.so this makes it look more clean. eyes are now better made with a thin brush too.
what changed the appearance most though is the Gloss coat of varnish.this, i did chose because of several factors. first of i got the idea since i saw a AWESOME nid army at the local GW,they where gloss and have carapaces similar to mine.exept the other colours was differ. i was inspired to have gloss. also,i think it makes the colours,especialy the highly-matt carapace,to "melt" togheter more smoothly. slimy aliens,good theme.
IMPORTANT NOTE: the camera is not good with flash at gloss,seriously.it looks like thick gelly as u see
but that dont show the real greatness of this models!. i'm highly pleased with my result, and i notice this difference comparing to the pics. so dont bash the varnish right away please.
so,now on to the pics.
Gaunts, my two finished tests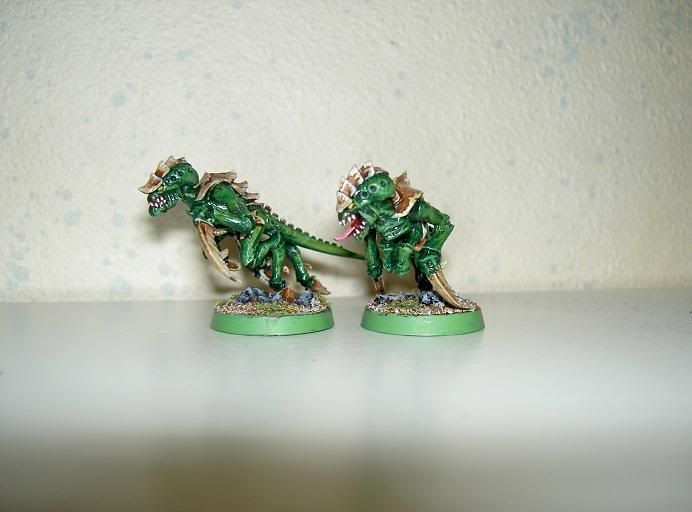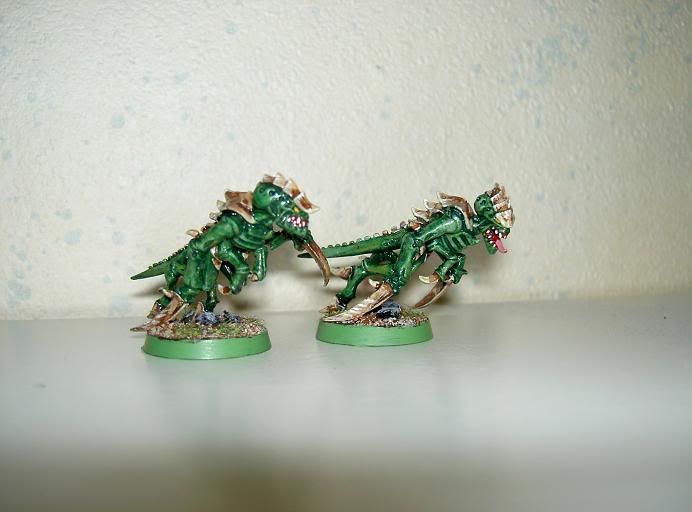 a Warrior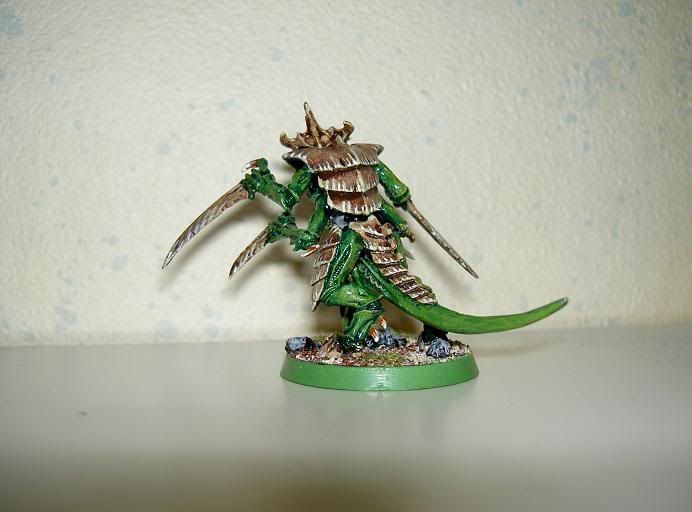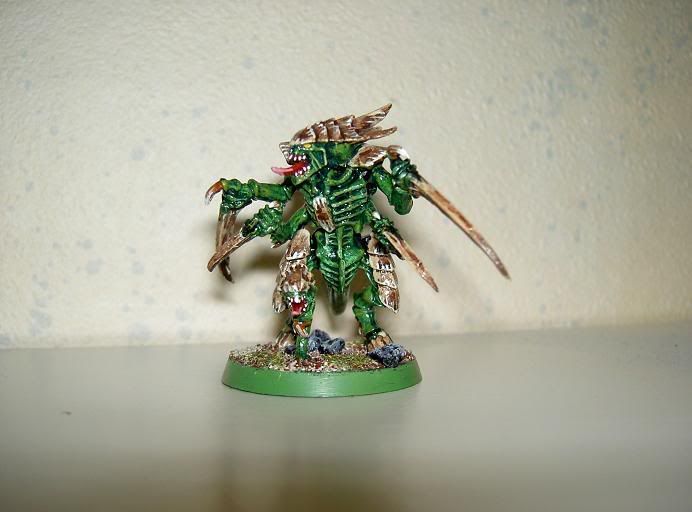 this way my FW nid models are gonna be painted, and in time,the whole army. its the good old Scizor fleet with a new touch,that's all.
enjoy