I am at the moment building a tau army. Although i do enjoy painting more interesting models from other armies.
Well anyway, i purchased a box of termies so i could use a couple of bits for a conversion. When i was side tracked by the urge to throw together one of them.
By the way, i like Black Templars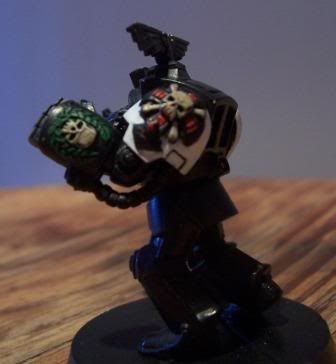 Let me know what you think. I don't mind criticism.