Hello...
I just wanted to post photos of my army till now for comments
The sept is Bork'an.
I use a slight city fight theme.
Commander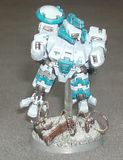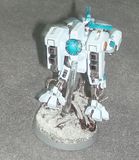 This is my temporary Commander. I want to buy a Forge World model, so he will most likely be turned into a regular elite.
Sniper Drone Team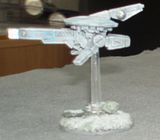 As the army is supposed to be cityfigthing on a snowy planet, I thought that I'd paint the Stealth units in a gray-ish shade.
Piranha
The pilots where painted gray for camouflage... Since the vehicle is open topped I just thught that I'd paint the pilots with a colour that blends them a bit with the backround, so the they are not easy targets.
Fire Warriors
Drone
Any constructive comments are welcome!
Cheers