Well, first of all, I'm sorry to say that these aren't exactly new, they appeared in this thread:
http://forums.tauonline.org/index.php?topic=29892.0
(along with the rest of the cadre.
However, as they were unfinished (no detailing was done...) and the pictures were a little too dark, I,ve decided to repost them, now that they're all finished.
So, without further ado:
The Devilfish (for Fw squad #2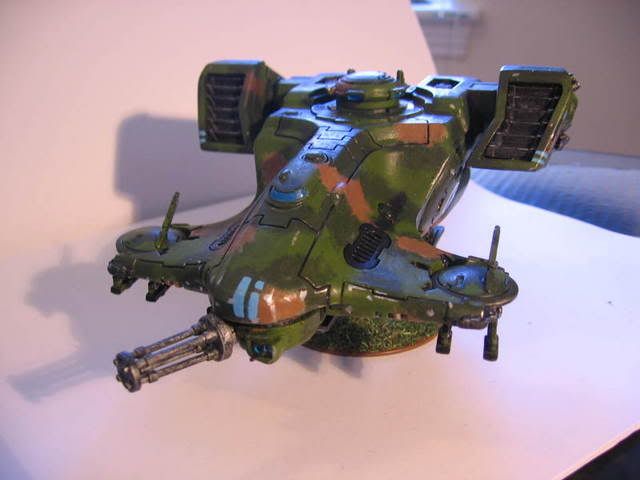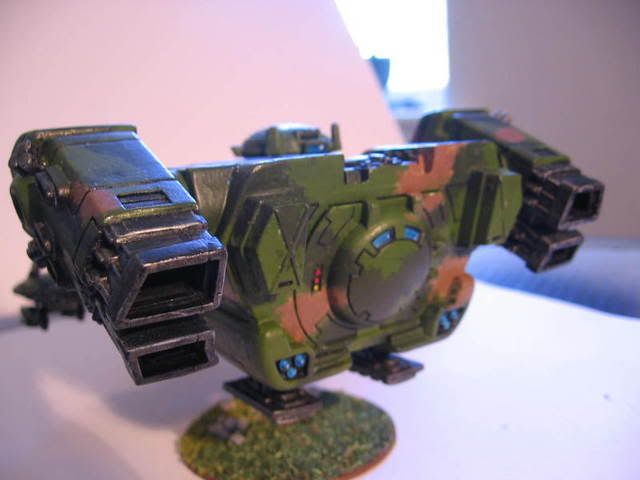 The Hammerhead: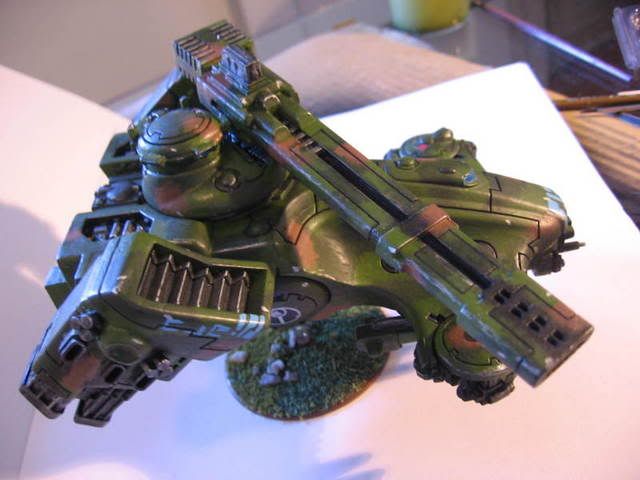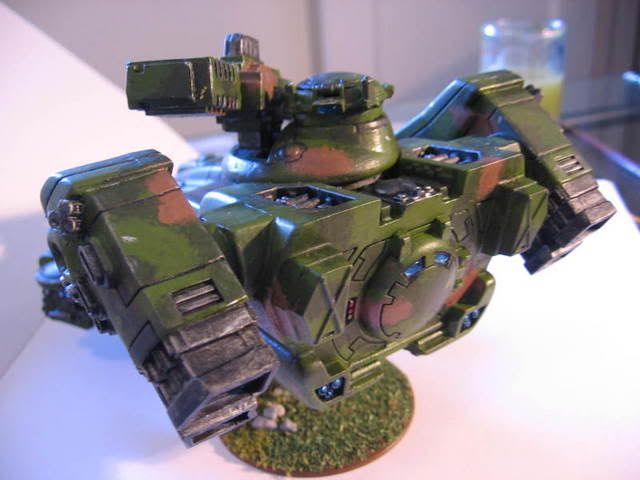 And the Pathfinders... they will eventually be receiving their own flashy new devilfish... but not until i finish my new 1000 pt 'Nid army: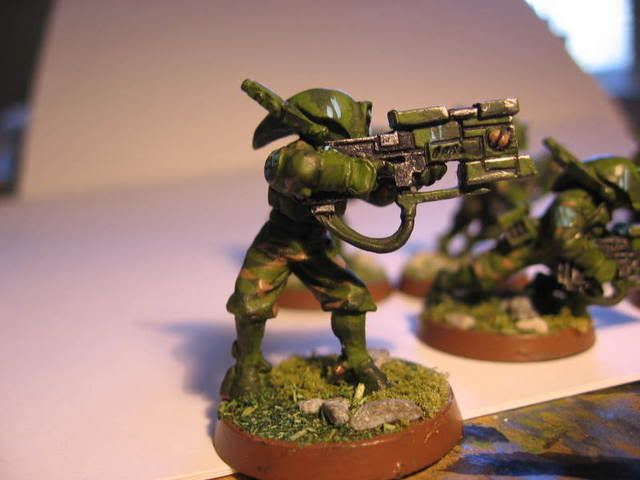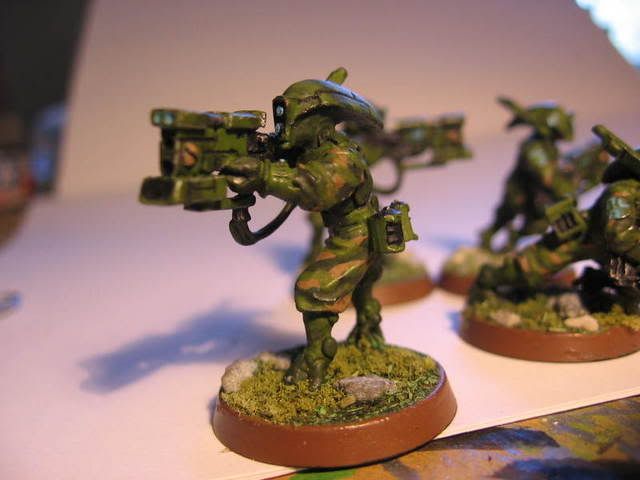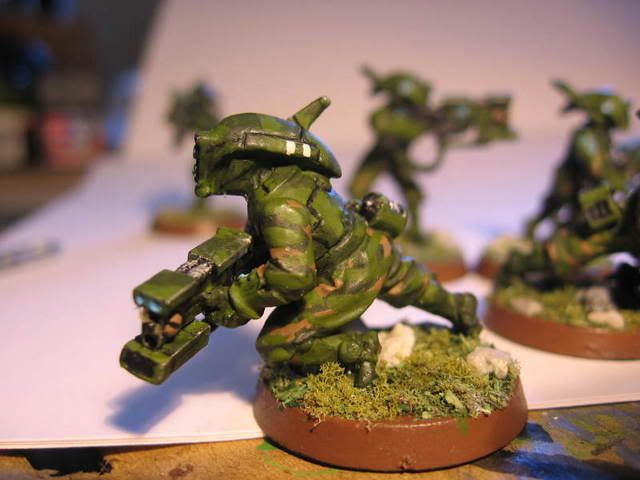 I also hope to add a skyray to the army... i have one assembled, and primered.. just need to find some time to paint it. Also... I am kind of disappointed with the pathfinders... I really wanted to paint them up really well camouflaged, but had to hurry them up a bit. So, eventually I'll make a new squad (i have five extras lying around
) and add some fansy stuff... i was thinking sting netting with dry grass stuck into it for the helmets... or some such thing.
Anyways, C&C is very welcome (and desired...) I'm always open to tips that might help me.