This was an idea i had a while back, i converted the model a while back as well. It was only today i sat down and painted it.
The conversion for the silencer (to represent the rule 'Silenced pistols' or what ever it is) is simply a rocket from the IG heavy weapon sprue cut down. The fin is first to go and then you cut the actual rocket in two a few mm from the side details. Cut off the barrel of the bolt pistol in the scouts hand and stuick on the silencer. too easy. The other things i did was too cut down a banner pole and add a magnocular to his belt at the back...
Also the under armour (clothing) is done using my method of inking found in the new TO newsletter hobby article
Here is the product.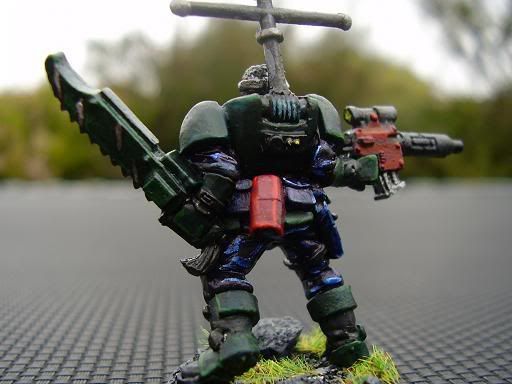 C&C welcome