The following are pictures of a few of my standard marines being led by an Aspiring Champion. No real conversions of note here, besides various chaotic horns and* the like. These are mainly just so that others can get a feel of how my scheme works in a group.*Oh, as well, to add a bit more flare most models have the sympbol of chaos undivided painted on their shoulder pads in my favored neon green colour.
Enjoy!: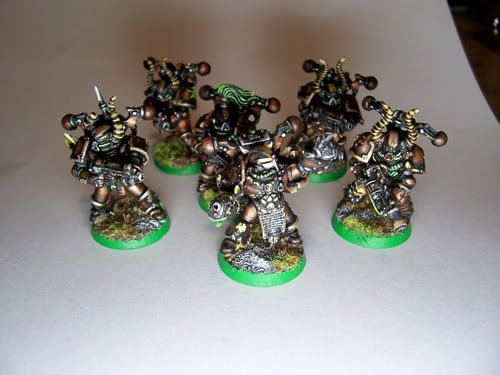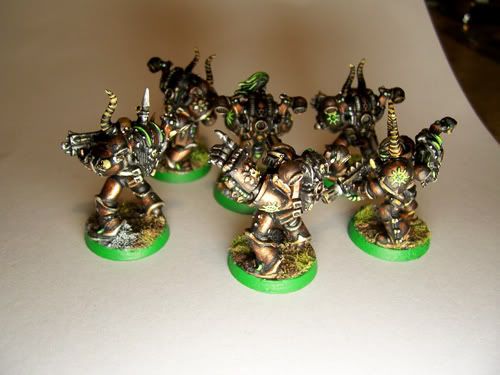 Hmm, come to think of it, the barrels are drilled out, although that is hardly noticable.
And yes, I do love those styles of helmets.*
C&C Welcome!*
__________________
-"We hit that bullseye and the rest of the dominoes will fall down like a house of cards. Checkmate."
- "He who laughs last....didn't get it."