The following are pictures of my second-second in command, Lieutenant Malek. He is weilding a custom pair of lightning claws, and keeps the skull of the first to fall victim to them chained swinging behind him. The lightning claws were made as a substitute for the fact that I did not have a real pair of them at the time. They are constructed of part of a sword hilt and guard, Cadian bayonets, and Tau bits for detail. The skull was mainly to help emphasize his charging motion, as he is supposed to have daemonic speed as well. Enjoy!: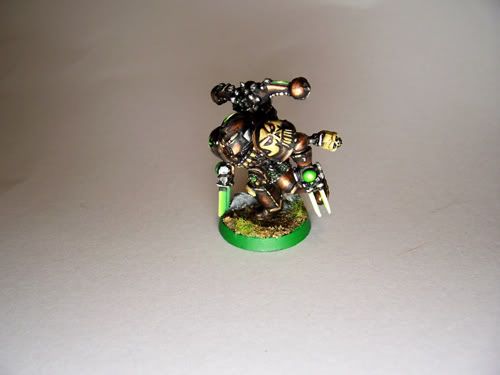 C&C are welcome.
__________________
-"We hit that bullseye and the rest of the dominoes will fall down like a house of cards. Checkmate."
- "He who laughs last....didn't get it."