Hello. This is my first Rhino, and I am done painting so...without further adeu..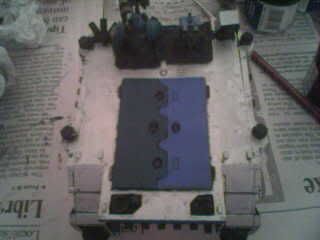 Here we see the top of the Rhino; Silver, Blue, and Green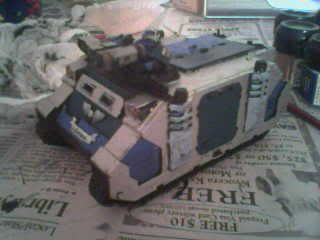 Here is a clear (or not really) view of the bolter/HK missle guy.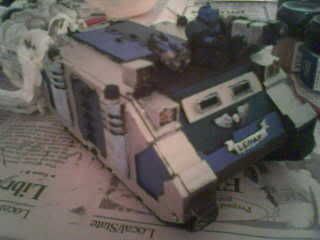 The other side
Okay, nothing too special about it, and the pic quality isn't that good, but basically it's Tabletop Worthy, and that's what I was aiming for.
So, anything good about it?
Something I can improve?
Your thoughts...