Hey Guys, take a gander at these photos I took earlier. Damn it's hard to get clear pictures!
Please excuse any chipping/dust/unpainted miniatures etc, it's the result of a lack of money, time and willpower. ;D
A few of them weren't painted by me, but most were.
Here you go:
Restayvien, Farseer of Ulthwe: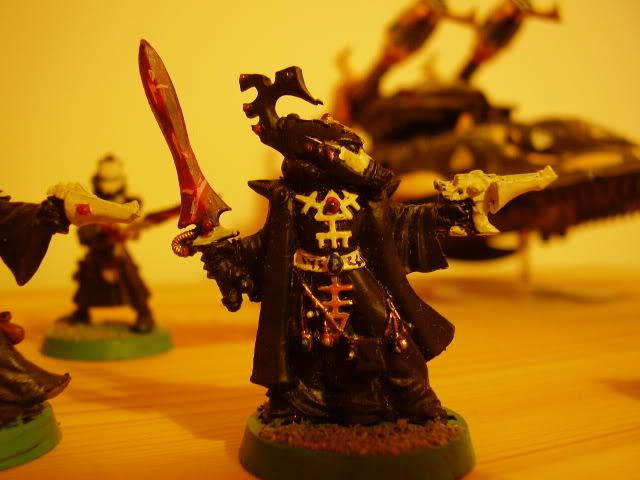 Never did like those things on their faces, they look like feedbags!
Warlock (Usually give this one Enhance and a Witchblade, he looks the part):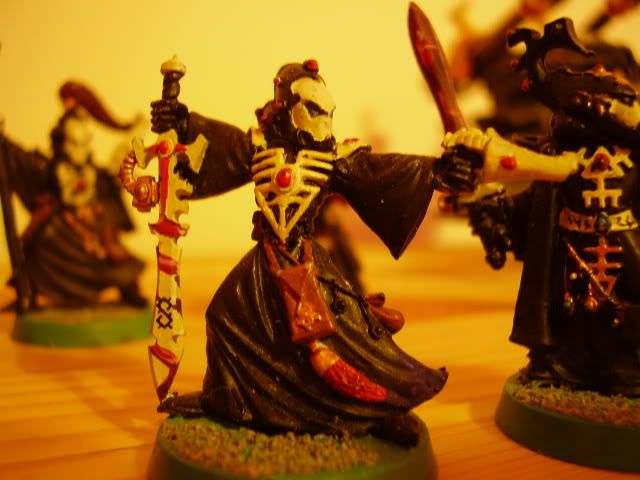 I used to use this guy as Restayvien before I decided he was a Farseer as opposed to a Warlock. 8)
Seer Council's Falcon: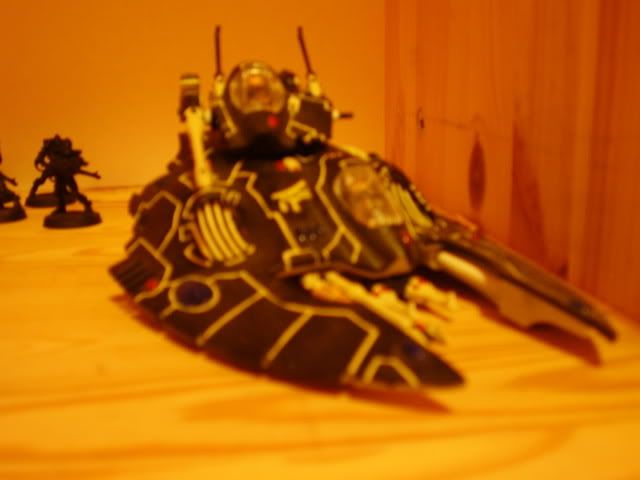 Minus the Scatter Laser, I was waiting for a Star Cannon to attach to it. Blurry I know...
My Howling Banshees, led by an Exarch and Phoenix Lord Jain Zar:
Blue and white ones (anime style!) courtesy of Killer Queen Diz. Paint chipping courtesy of GW's lame foam in their cases.
My (mostly unpainted, except for the Exarch, and a few wings) Swooping Hawks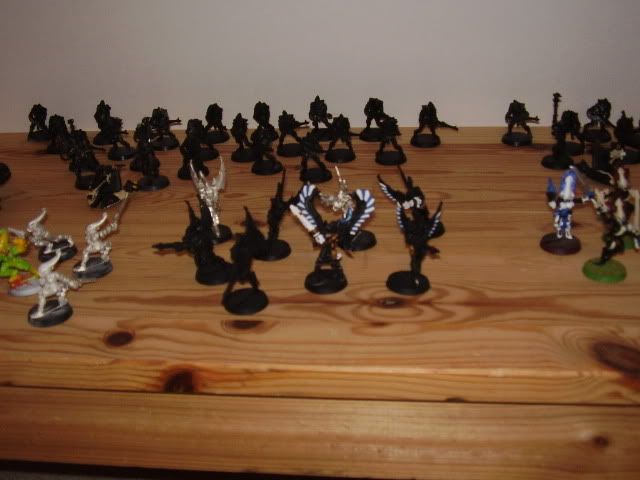 Exarch's actually better painted than most of my miniatures, but he's hard to make out here, sorry.
Currently my whole force (maybe a couple of models missing I can't remember! I know two of my Jetbikes are missing though):
In order from top left to top right, middle left to middle right etc:
Wraithguard
Wraithlord
Dark Reapers (back)
Fire Dragons (front)
Super Heavy Scorpion Grav-tank
Guardian Storm Squad
Seer Council
Dark Reapers
D-Cannons
Night-Spinner Grav-tank
Fire Prism Grav-tank
Rangers
Guardians
Three Jetbikes Surrounding Vyper Jetbike
Rangers
Falcon Grav-tank
Falcon Grav-tank
Striking Scorpions (front)
Guardians and two Heavy Weapon Platforms (Starcannon and Scatter Laser)
Swooping Hawks
Howling Banshees
Falcon Grav-tank