This army is almost more a proposition than a project, but I think I will follow it through for the lols of it all. Basically I want to make the cheapest and quickest army possible just for club games.
I was wondering what it might be like to stumble into Mondrian/Malevich/Rothko's head while in the throws of an LSD nightmare, these squares of colour finally given the autonomy they were striving for in painting
and I also noticed that I have a decent amount of styrofoam lying around
plus there was a daemon codex involved..
and I want a free army...and an army to game with on hand(sold all my others except orks...which are getting dull after 4 years)
So basically im making a Tzeentch daemon army made entirely out of variously sized and positioned styrofoam squares in reference to Greenbergian notions of abstraction
heres the list for those playing at home -
http://www.wargamerau.com/forum/index.php?...p;#entry1264623
and my test batch of horrors:
the often disturbing textures naturally created by spraypainting styrofoam seem to work well enough for me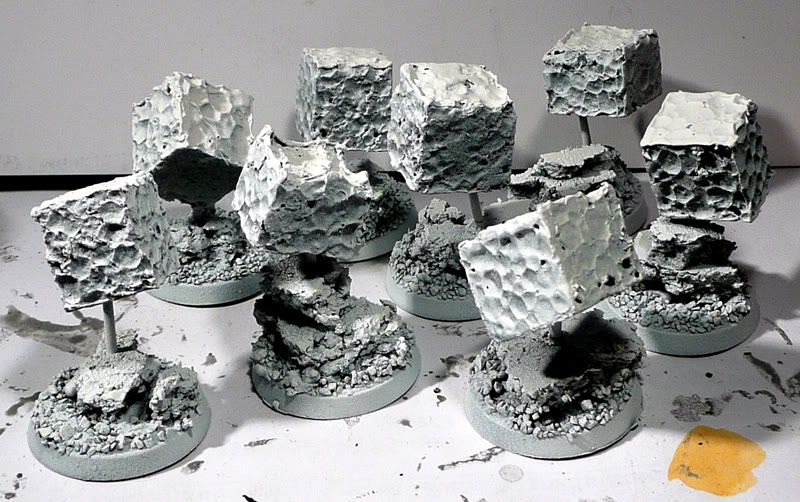 im leaning more towards the pink one...but i still have some unresolved colour plans for the army