Decided to jump on the Tyranid wagon! So after picking up some figs, and ruminating on the best color scheme, I realized this: one of my favorite things about Nids when I first discovered them was the crazy alien colors! Then I realized that I don't think one person has used the new sculpts with the way back color scheme! So. I shall rectify this!
The color scheme
All the units will follow original color scheme (blue-winged gargoyles, purple and blue hormies, old school genestealer!)
As usual, I started off playing around with the lowly Termagant.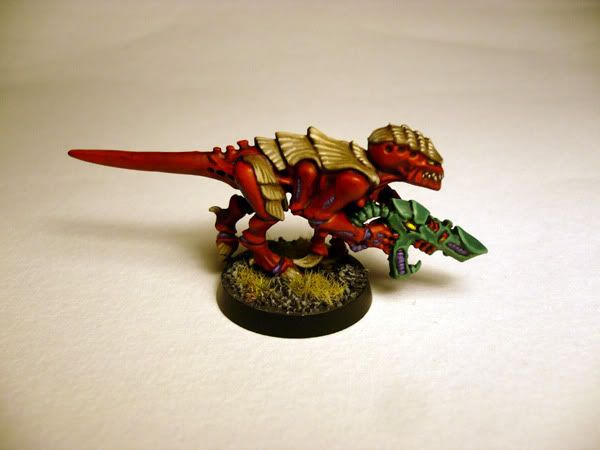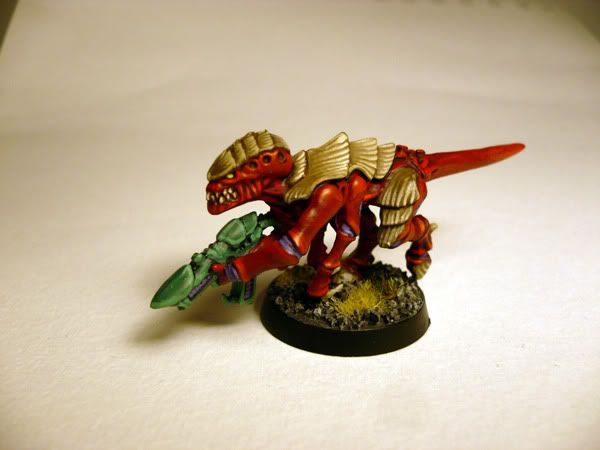 the Venomthrope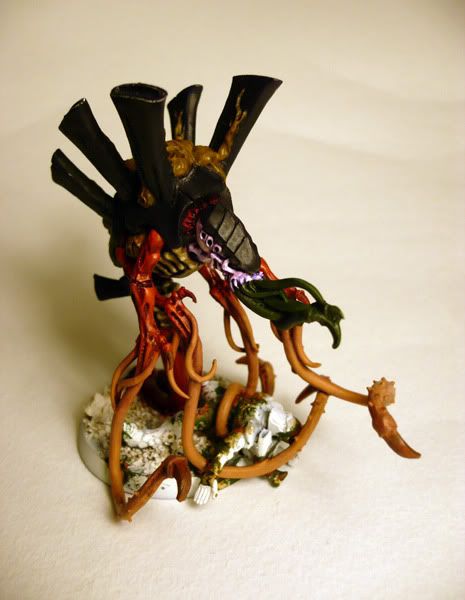 And my 2 HQ choices! I love the non-MC creatures for HQ, a lot better IMHO.
Parasite of Mortrex! (lots of greenstuff sculpting to be done yet)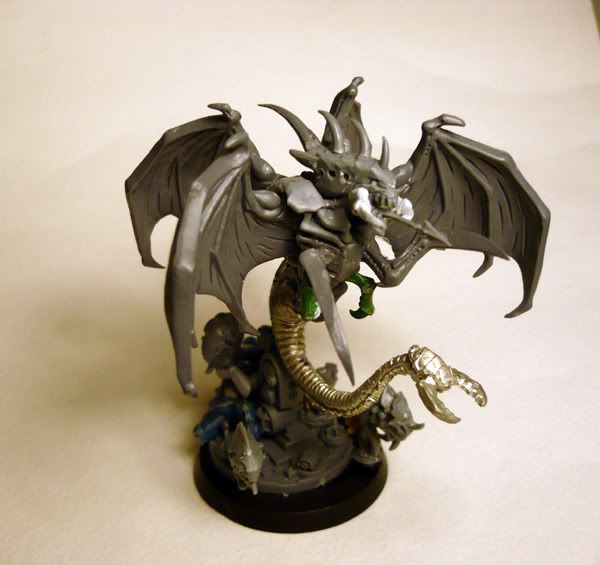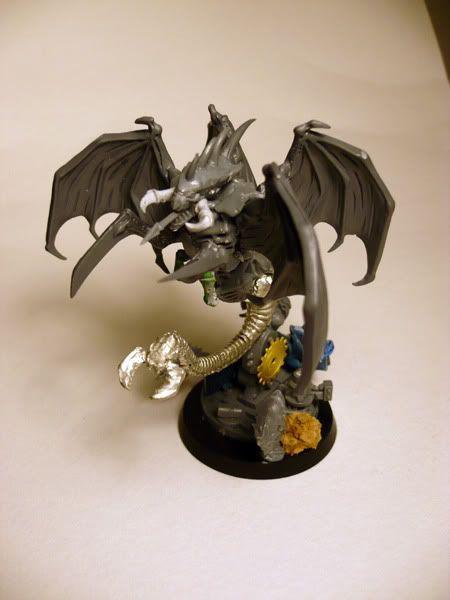 Oh, the horror, Eldar get shafted (literally) again!
And the heavily armoured (I just glued two warrior back carapaces together, I know, super smart right?) Tyranid Prime! I think bladed Tonfa's make more sense than swords on big beasties, can anyone guess where I got the plastic blades?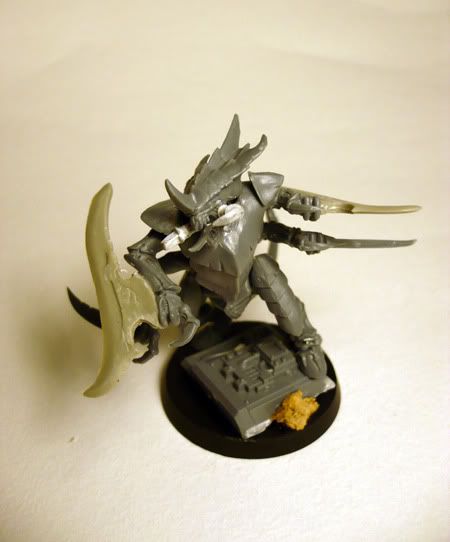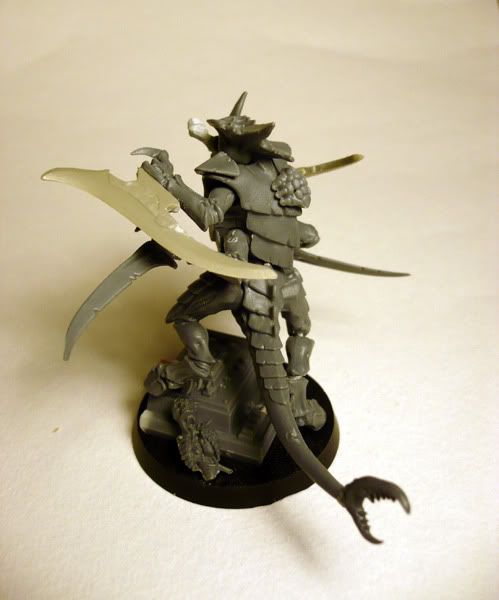 More to come, and I picked up a bunch of new brushes today, so more painting as well!