Hi folks another sculpt ready to be casted and produced.
This project was really as freaky cool as it gets... I was aproached by David the owner of Displaced Miniatures to make a miniature for his collection and also to be casted and distributed by Black Cat Bases... so far so good nothing really diferent from the ussual comission... well thats because you dont know David HEHEHE.
Lets just say if you think Im nuts about bugs then multiply that a thousand times and you have the most funny guy EVER!... Although is poison is freaky, Pulpy-Mars-attack-space-monsters-with-legs-and-tentacles... I had the absolute pleasure to receive the tons of emails from David during the execution of this comission and each of them either had lots of cool space monsters atached or we just talked about common things like... bugs, monsters, warts, big foot...etc!
Man oh man it was some of the best mails I have received!
So this project was so damn fun to execute that I got dragged into this world of crazyness ( my other clients are going to kill me because I'm weeks behind the shedule)
So there you have it, a multipart CEPHALOARACHNID from space... let the Pulpy wars begin!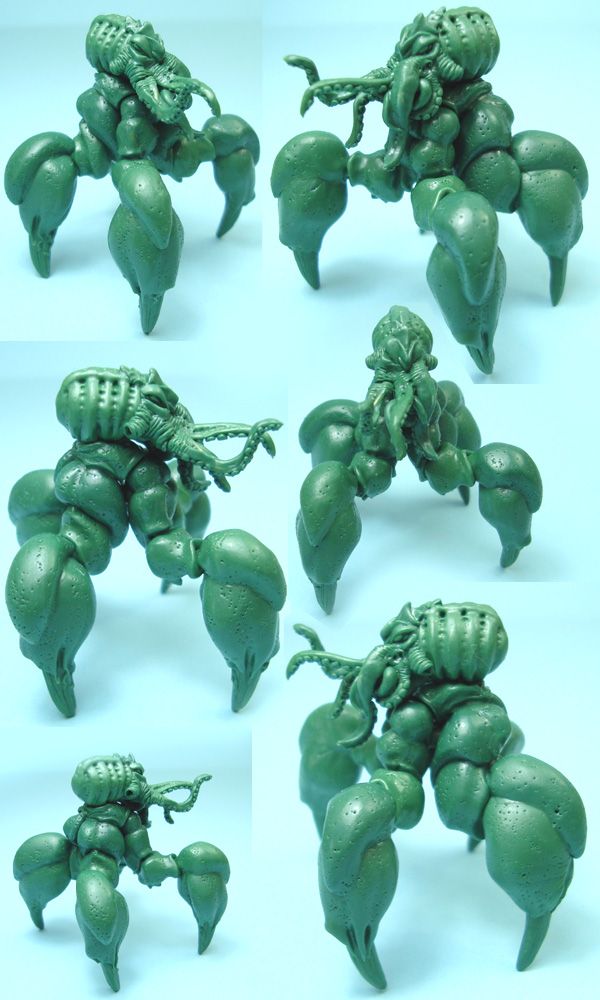 And a huge Zoom to pick up the flaws.
As for pod Timmings I will try to finish it in the next 2 month window.