Hi everyone, long time lurker and new member here. I have decided to make a blog about my marathon painting task for this year to keep me enthused and to keep me painting towards the goal of having all my stuff painted. This is made more difficult by my painting time interrupted by university so i will be posting frequently during the breaks but not so much during term time.
First up for a paint job are my Tau. These guys are almost done [well my 2k list at least] and i am hoping to finish them by the 9th of January and i need to paint a hammerhead, piranha, 3 crisis suits and 10 pathfinders before that date but for now here are some of the stuff that has been done so far.
Shas'El
Shas'Vre Body Guard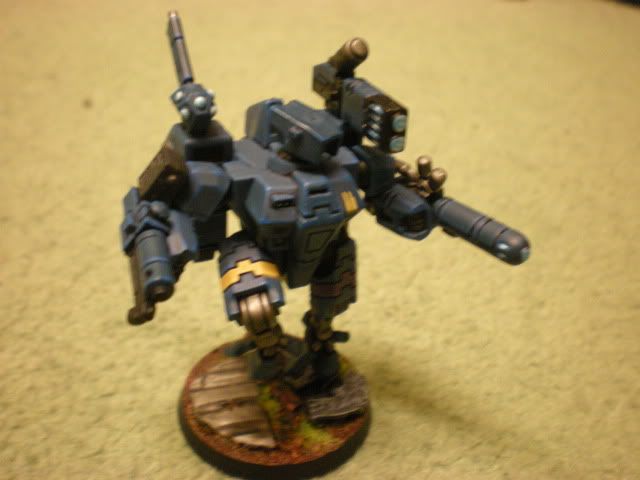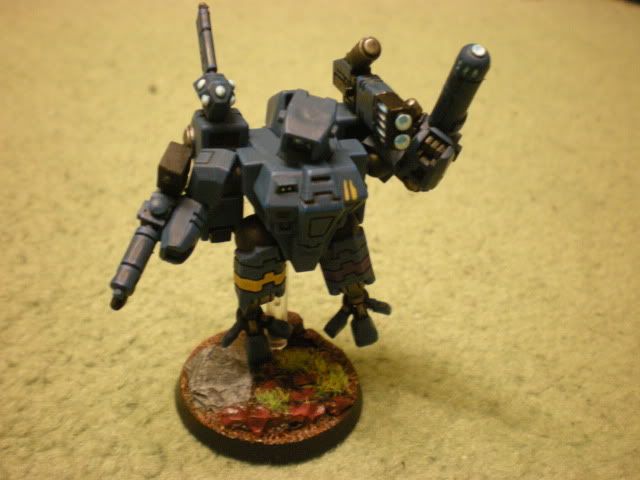 The Army scheme as a whole is purple but the crisis suits have a ranking colour scheme in that normal crisis suits are blue and the commander is red.
I will update with more pictures of the army so far in the near future, but for now i hope you like them.