Lotsa interest neh?
Foraging ahead, its time for some pictures!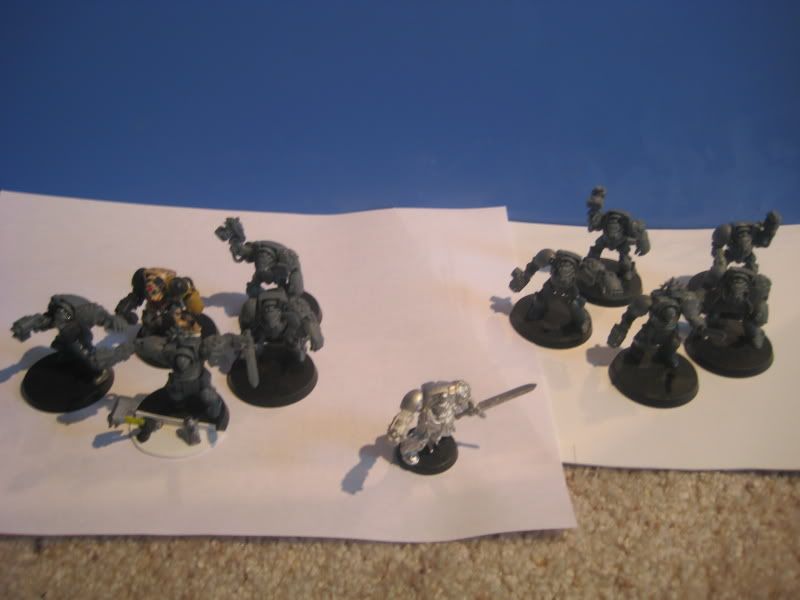 The entire force ,as it stands, at the moment. Thats a Count-As Baliel and two squads of Terminators. When this army is completed, there will be Baliel, a Libaraian, four squads of Terminators, and three Deathstorm Drop Pods.
First Squad led by Sergeant Amadeus.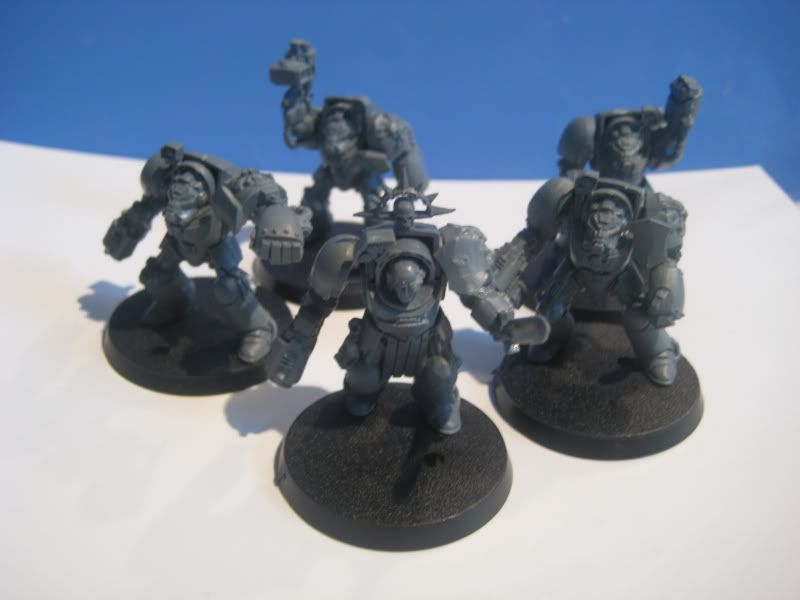 Second Squad led by Sergeant Dionysus.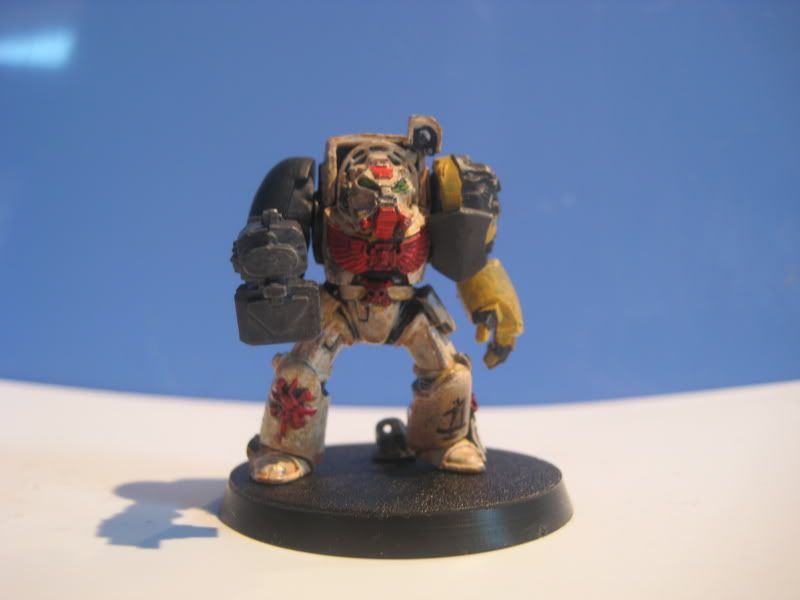 This is the test mini. Instead of opting for a DYI army, I decided to stick with the Deathwing- whats not to like about the color of Bone? The paint formula is...
Basecoat Black
Iyanden Darksun
Bleached Bone
Skull White
Highlight of Skull White
Wash of Gryphonne Sepia
Close up of the leg freehand. The one designates that he his part of the first squad. All of the infantry will have this (1,2,3,4 according to the squad number) painted on them.
This is Sergeant Amadeus. If all goes according to plan, he will be my entry into the Youngbloods Contest. A couple things you should note. I tried to model his base to look as though he is leading the charge into a trench filled with Orks. You can see some weapons up through the trench as the Greenskins vainly attempt to stop his charge. GS'd sandbags will be added to this eventually. Secondly, his armpits are the first time I tried this effect with Greenstuff. I personally think it looks great. Your thoughts?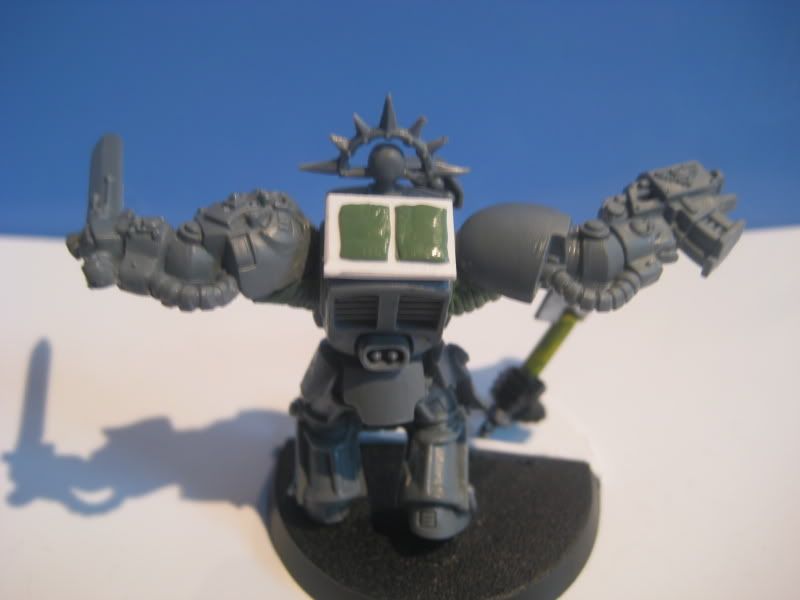 The back of Amadeus. You can see that he carries a book on his back. This also serves to designate him as the leader of the squad. And I wanted to try it, also.
Thats all for now. Tell me what you think!
P.S.
A teaser shot for y'all!
[spoiler]
[/spoiler]