This is a project that i thought about ever since i started playing with Inquisition armies, and now I am overjoyed to give you my under construction Daemonhunters army!
Here's what i have so far-
Stormtrooper squads: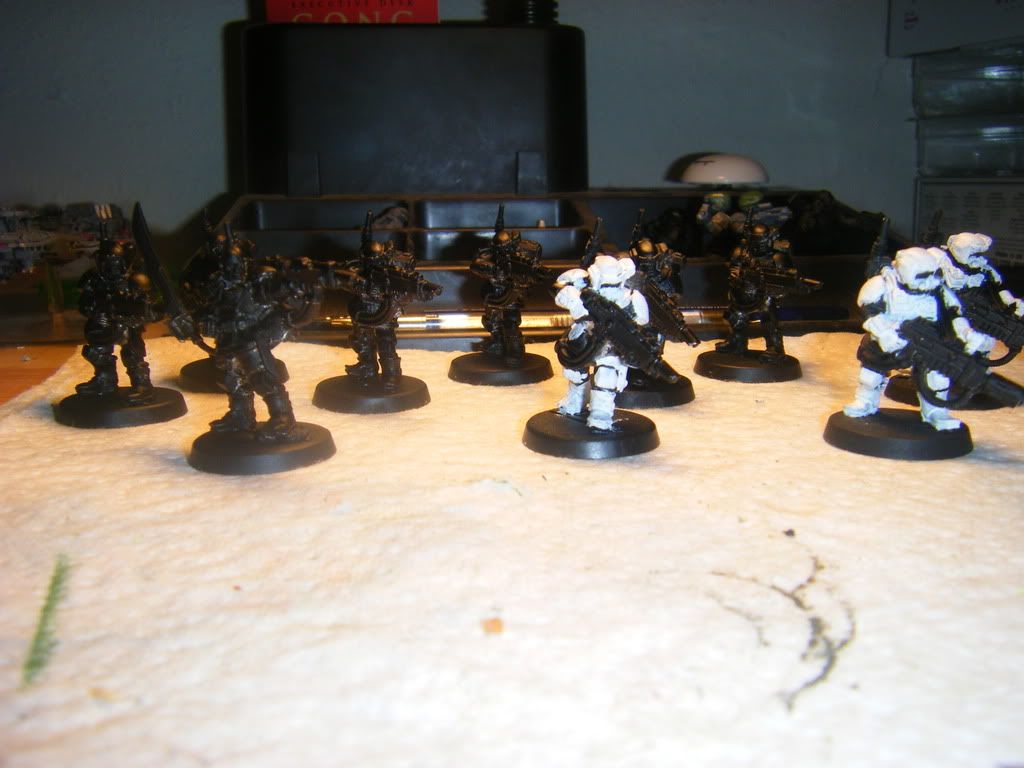 Grey knight fast attack squad: (still 2 knights short)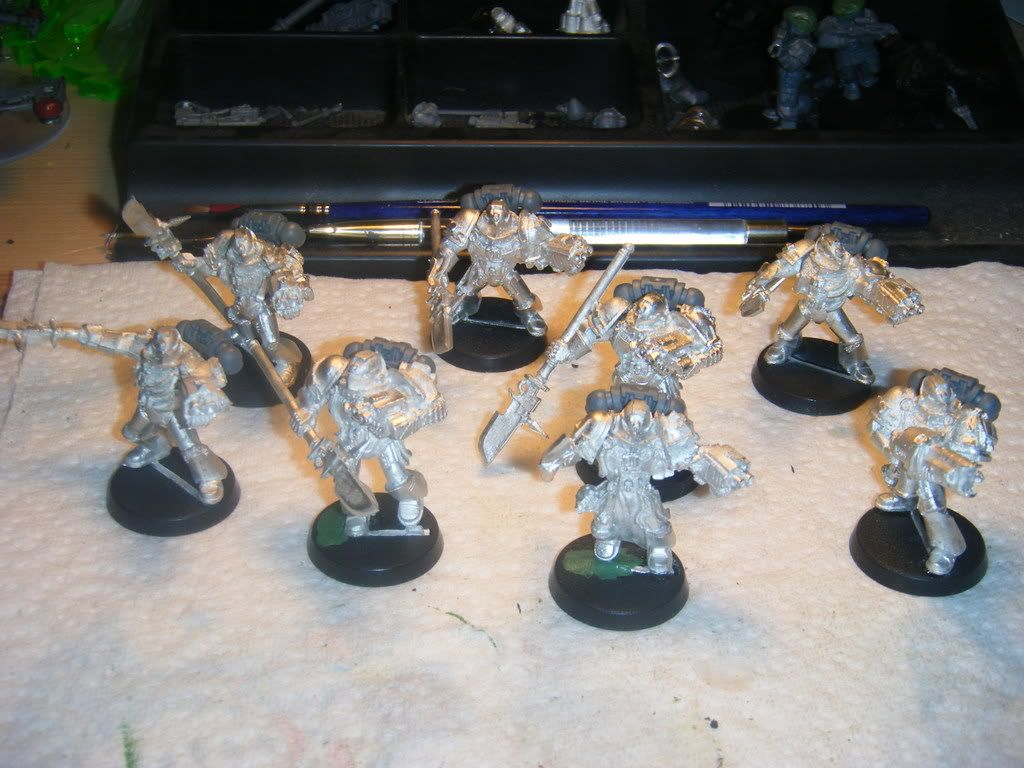 Grey Knight Purgatorian squad:
and my "Inquisitors"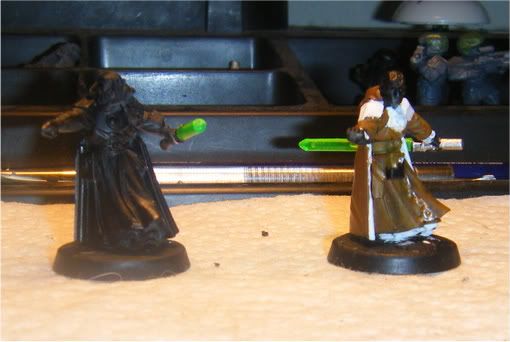 Eventually, i plan to have another couple of inquisitors and 2-4 more stormtrooper squads. As well as another GK fast attack and Purgatorian squads.
The paint scheme from the 1st stormtrooper squad is the what all of the stormtrooper squads and eventual vehicles (valkyries) are going to be painted.
I'm planning to paint up the GK's in their standard scheme, beacuse that's their best scheme in my opinion, but i am still open to somthing else if it'll fit well.
I'll mainly be posting updated painting progress. well, what do ya think?