Well, I was bored today, and with nothing else to do, I made this Tutorial also
So, here we go.
Paints Needed:
Chestnut Ink
Brown Ink
Chaos Black
Boltgun Metal
Mithril Silver
Red Gore
Shining Gold
Blood Red
Sunburst Yellow(not shown here)
Brushes Needed:
Tank Brush (for drybrushing)
Any Small Brush (for detail painting)
Step 1
: Prime your mini, this should ALWAYS be done before painting your model.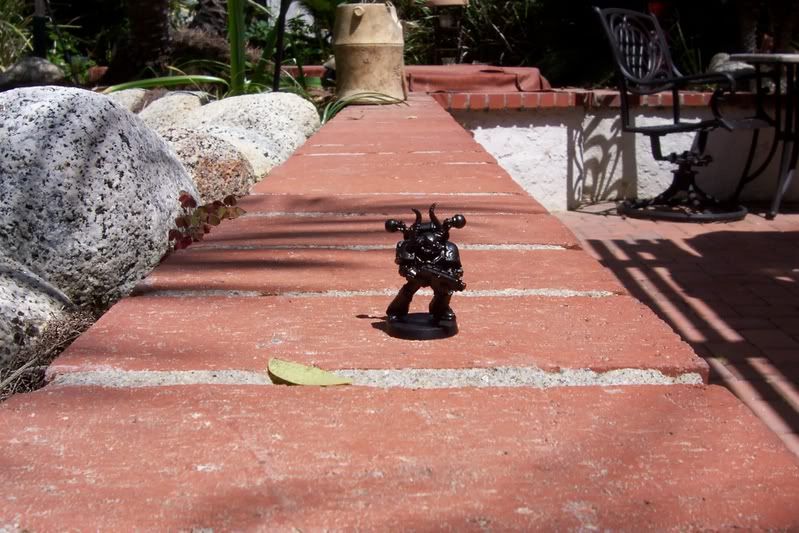 Step 2
: After waiting for the paint to dry, get out your drybrush and boltgun metal paint and start drybrushing your model. Don't be afraid if it goes all over the place, just make sure you drybrush the parts of armor you want to be metal.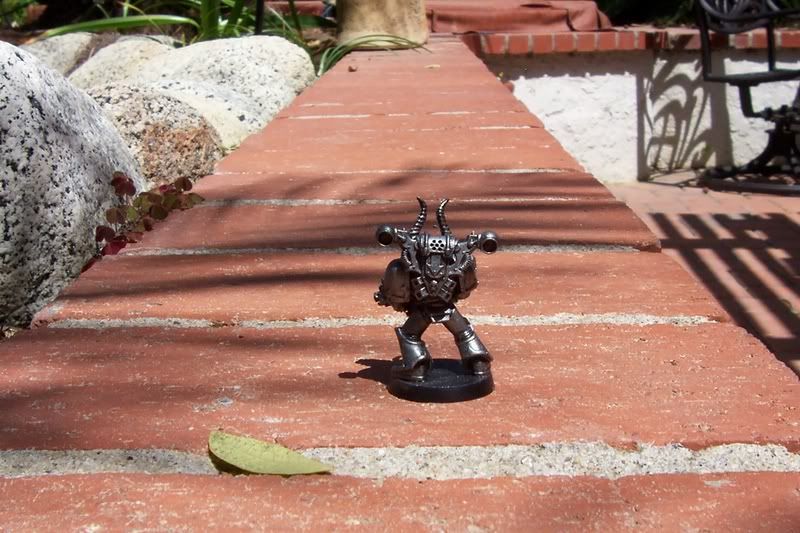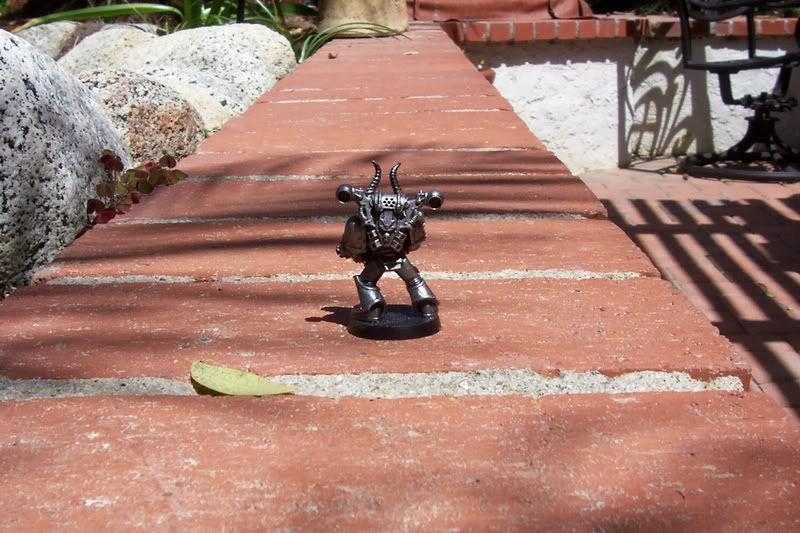 Step 3
: Now you get to apply inks to your model, the inks I used were Chestnut and Brown Ink. Chestnut for a semi rust look, and Brown for a weathered dirty look. For this Iron Warrior I applied the Chestnut Ink first (there is not order in to which inks go first) but don't coat the entire model in Chestnut ink, but just blotch it in places, like camo almost.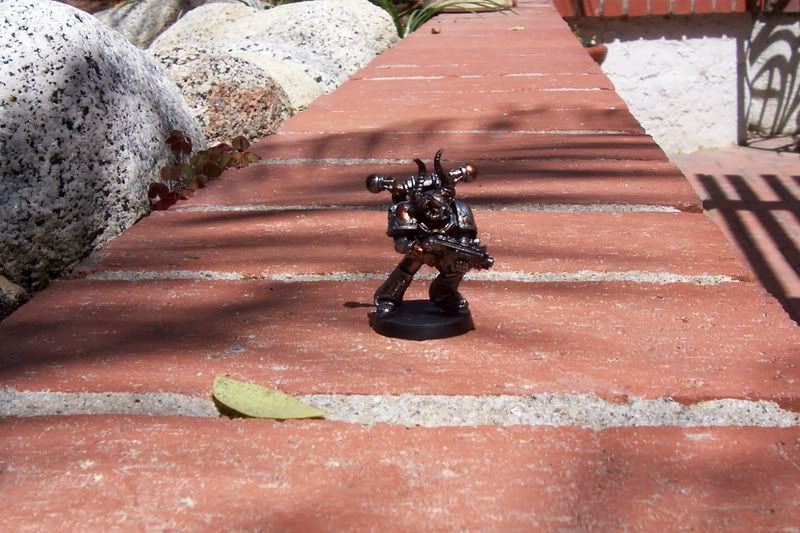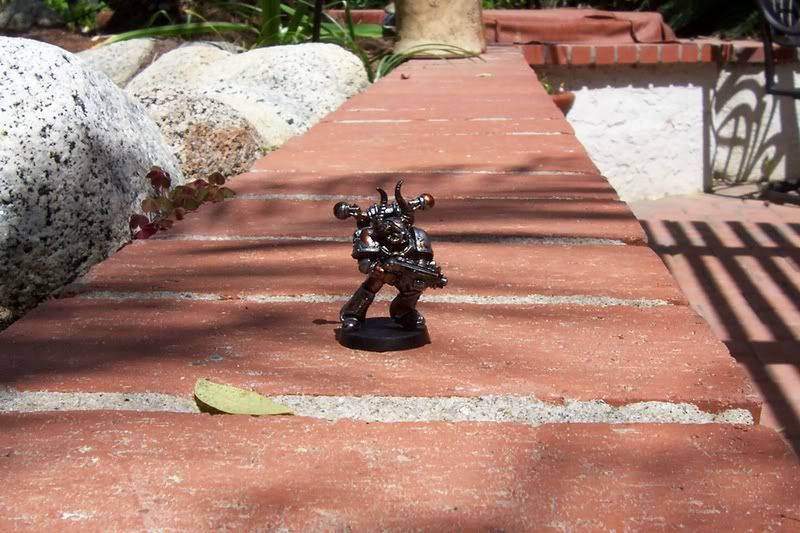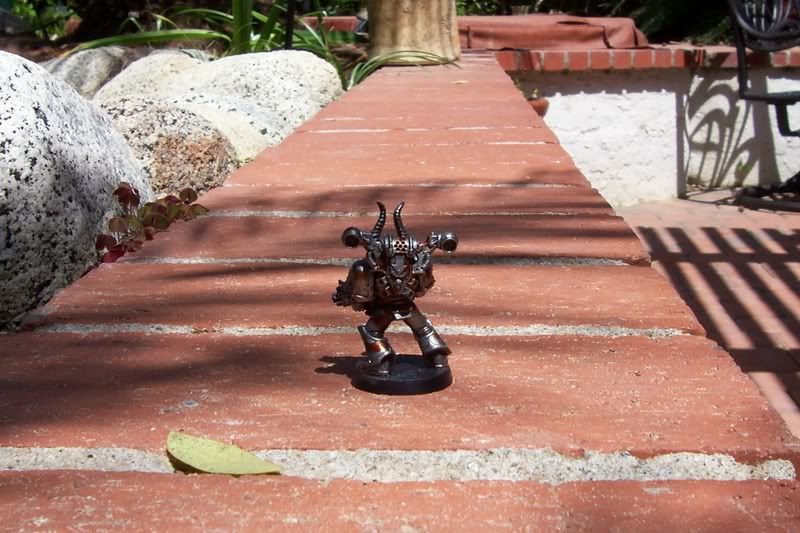 Then apply the Brown Ink in the areas not blotched by the Chestnut ink.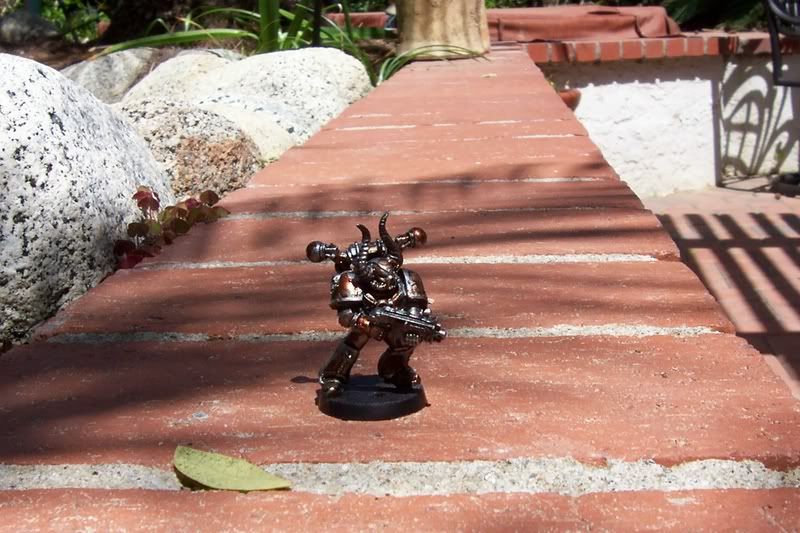 Step 4
: Now re-drybrush the model with Boltgun Metal again, do it as soft of as hard as you like, to get yor desired look.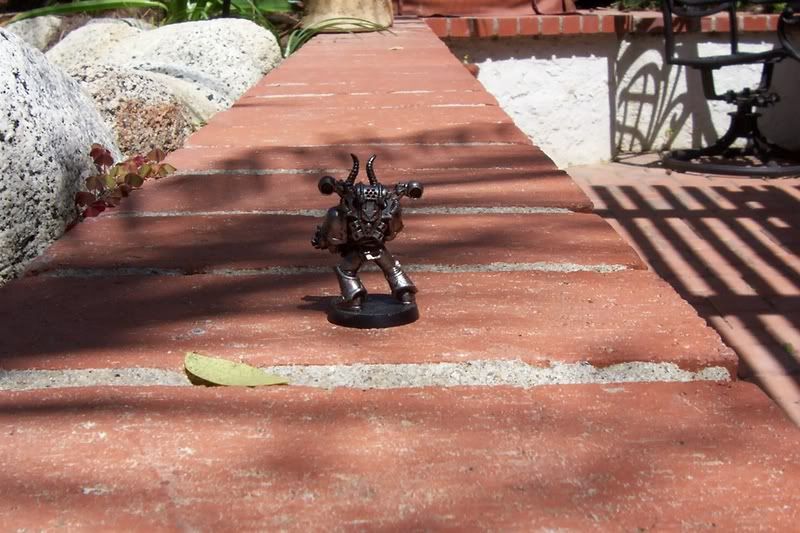 Step 5
: Now that you have your metal look done, it is time to go into painting the gold portions of the Iron Warrior, I used Shining Gold for this.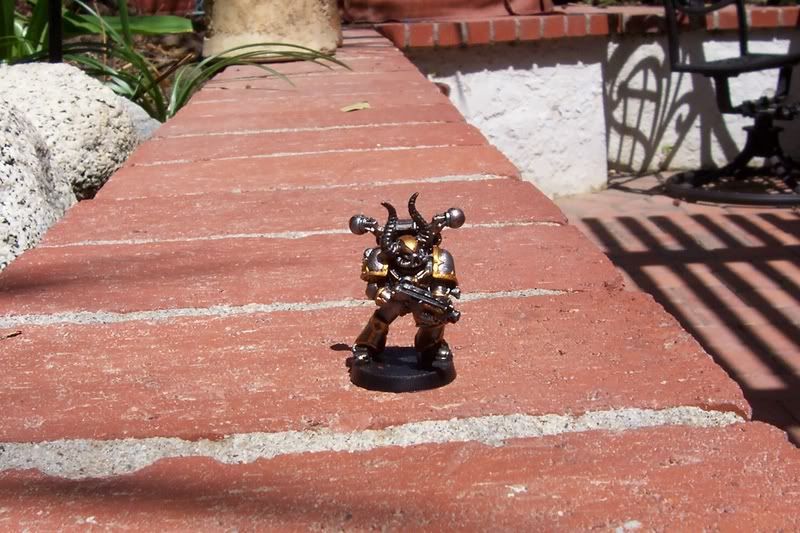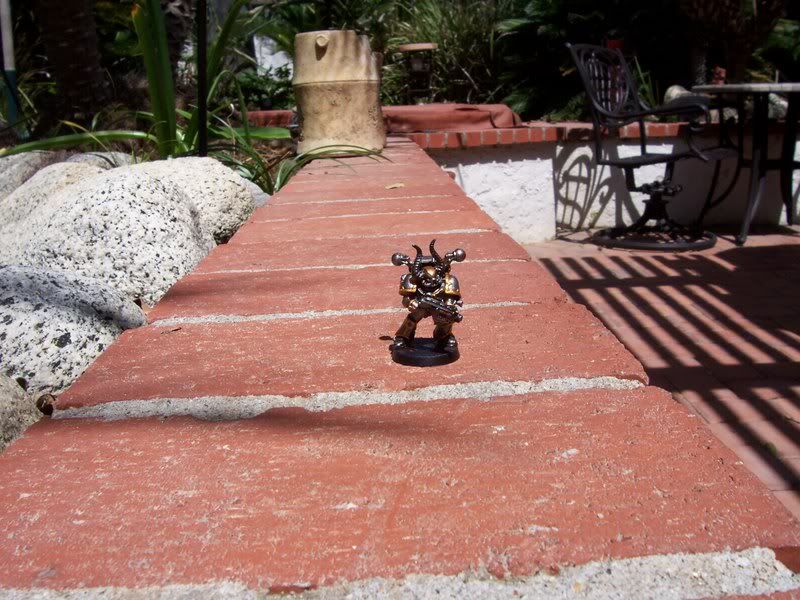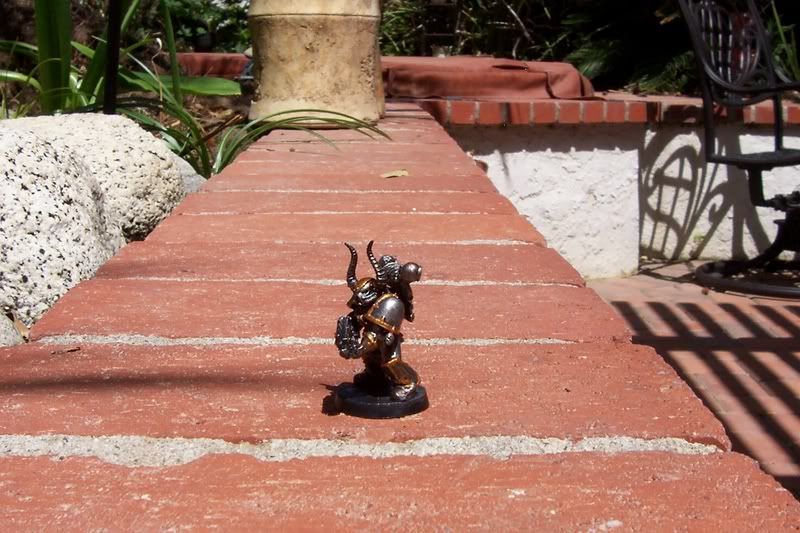 Now your at a point where you could outline the Shining Gold or you can ink it, for me I used brown ink on the gold.
Step 6
: Now it is time for the little details that I leave up to you, eye lense, valves, tubes,, wires, etc. Put hazard stripes on the gun. Oh and highlight the metal with Mithril Silver
The Final Product.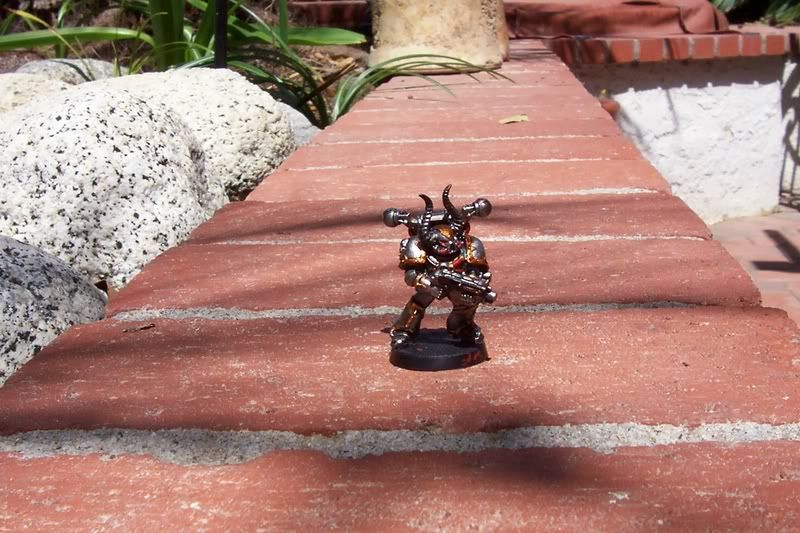 And After you do this several times...
So enjoy and hope this helps any Iron Warrior player out there who doesn't know how to paint them, and to any who need to know how to do some weathered looking metal effects.
C&C is Welcomed
- ÐëmêñTìÅ