Well, I finally got my brother started at painting his IG army (which isn't fully assembled yet...)
Just to show him the basics, my girlfriend, he and I all painted up one trooper (the front ones in the group photo...), with my brother doing the Vox Caster. Now, my I'm looking for C&C, as I'd like to know how he can improve the scheme etc.
And the Russ, that he started.. (no details painted yet)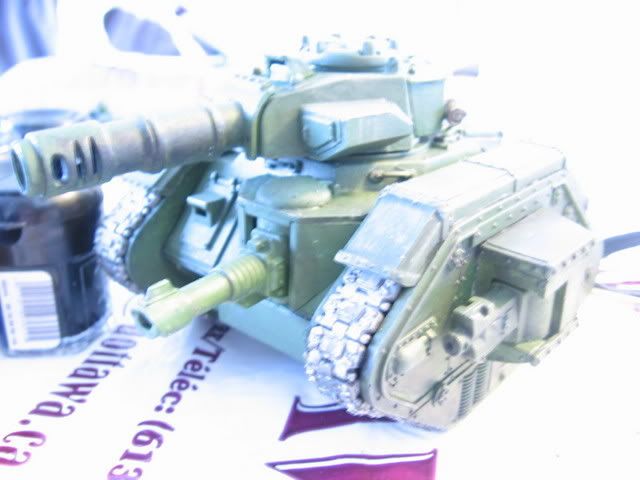 Sorry about the lackluster picture quality.. they were taken in a hurry, as I was packing to back to school, and set the shutter speed too slow, since I was afraid there wasn't enough light.