So here is an idea. I am gonna start this thread as not a tut, or WIP but as a play by play of how i am going about painting this mini. The title is implying that i'll scratch yor back if you scratch mine meaning that somewhere along the road this thread does help you out in one way another, the second is that maybe you think i made an error in the process and would like to help me out by sayin so.
So first ive taken the model and paint the most recessed areas, namely the uniform of the FW.
Now im not taking a mad amount of time filling in around the edges or really defining the caot of paint yet as i still need to sink areas in creases with black, and the model will still get another coat with the grey.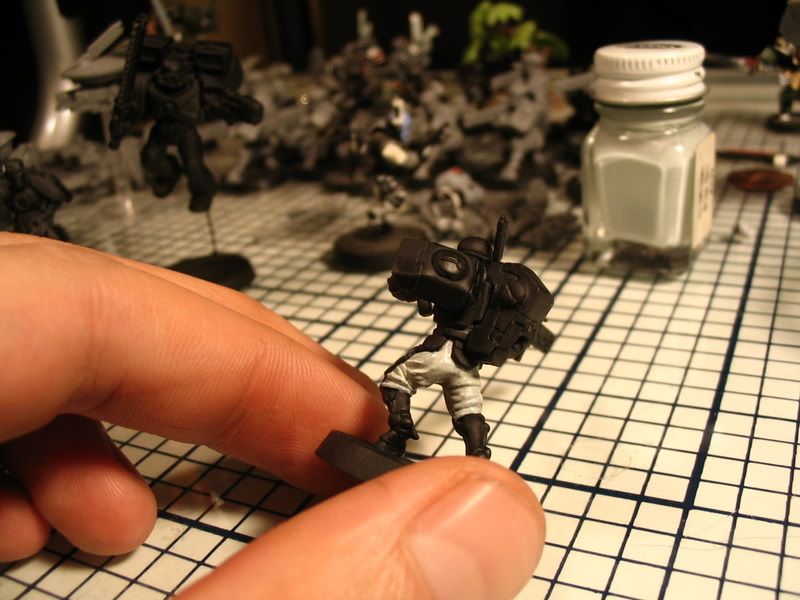 The areas i did pay more attention to were the very small recessed areas, around the plates on the legs on the front middle of the waist, around the neck. These areas will most likely get a spot of paint during the black sinks and the need to be defined so they get a little more attn.