Well, even though I already have a good color scheme, I decided to try a new one, and so far I am happy with the results.
Here's the Battlesuit so far: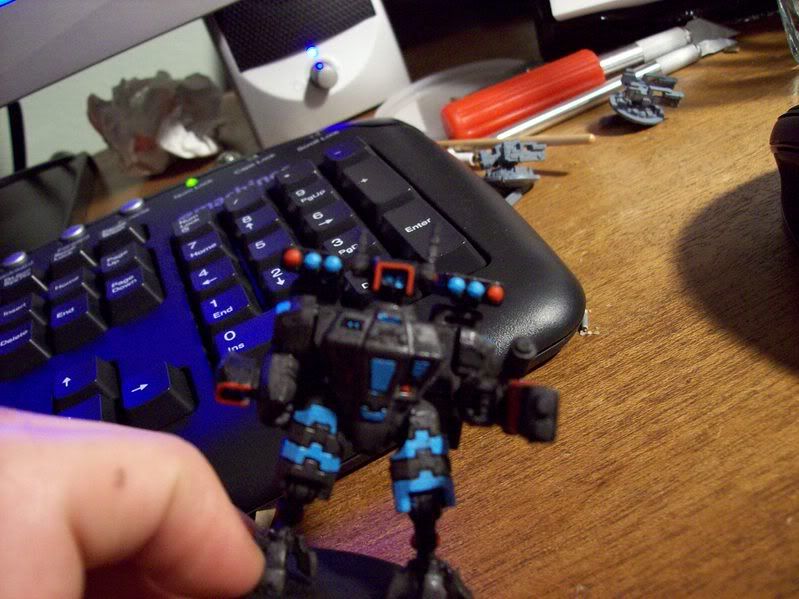 Now, he's by no means done, as all the black you see is just primer. I just wanted to see what the scheme looked like on black, and if I do say so myself I think he looks pretty good. Also, some of the red and blue could use some touch ups (and he does need to be based).
Other than that, if you have any suggestions on what to do, or if you just want to critique it, pretty please do share.