Yeah, you've seen this again and again, but hey, it happens.
Anywho, I've finally settled on a color scheme for my Tau, and this is the first Fire Warrior. I've also painted some XV15 suits, though they need touching up after taking a nasty fall of the tabletop(Scratched? Nooo! :cries
. I'll be putting some of my Devilfish and Pathfinders up when they're done. Anywho, C&C is always welcome.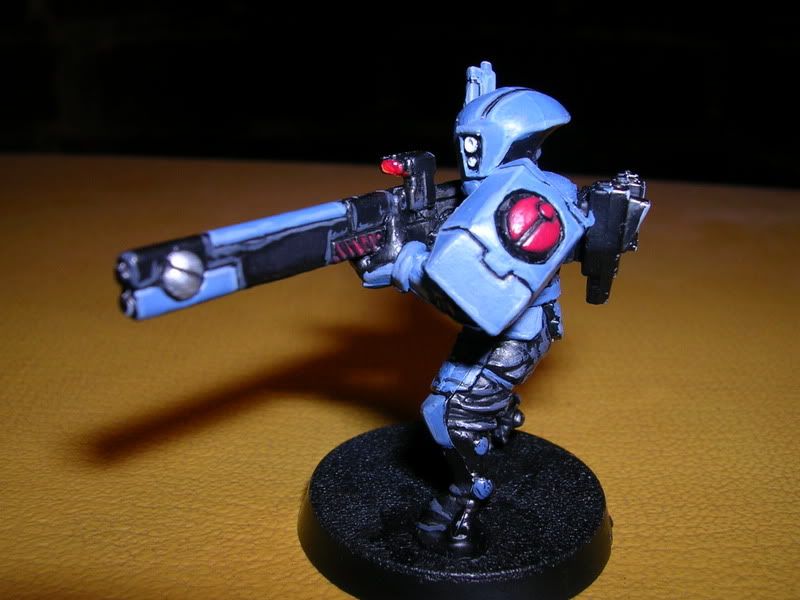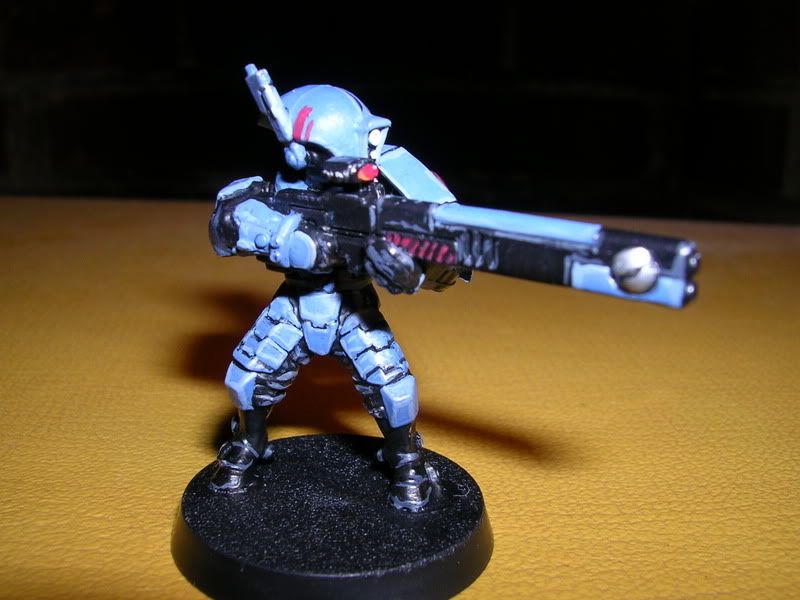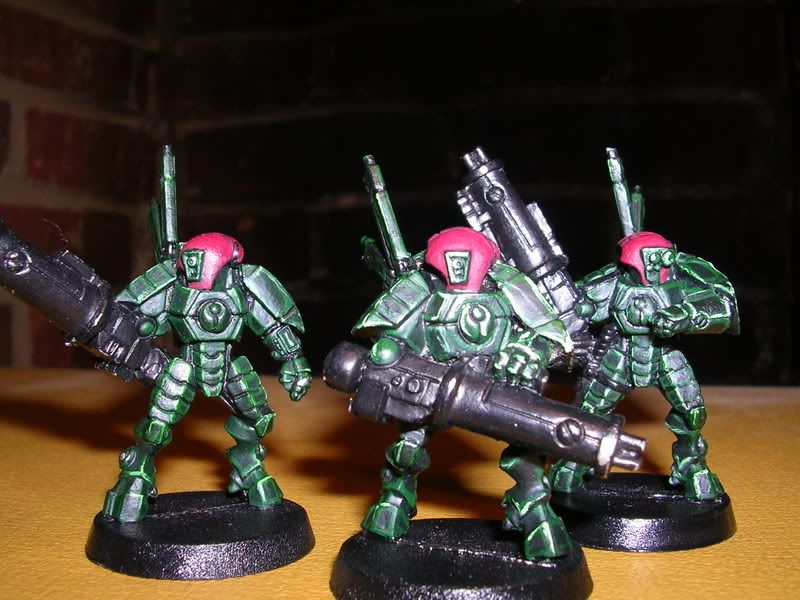 Edit: Those huge pics make my highlights look fat. >_< Guess I'll need to make them a bit neater.
Update!
My Crisis Commander: