Re: Battlefront III gameplay video.
---
Hmmm, looks interesting. The Coruscant level (If that's where it is) looks really cool. I think I saw a guy driving the Slave I, that'd be excellent. The things I'm most interesting about are the Clone Trooper Armor-wearing guy who was using an electrosword thing, and the dude who seemed to kill numerous Clones using his bare hands :huh:
In any case, it looks like this one'll have more of a storyline.
__________________
Current Armies:
Hive Fleet Jormungandr (Tyranids)- ~1700 pts
Tetra IV Warband (Slaanesh)- ~2500 pts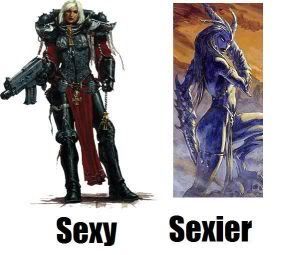 Mentos=Win