Adding pictures to your posts:
1. Go to
www.photobucket.com
.
2. Create an account. It's good and free.
3. Transfer your pictures from your camera to your PC.
4. Make sure you're logged into Photobucket, if not, do so.
5. Navigate to 'My Album.' There's a little tab up on top for it.
6. To the right there's a little box for uploading images. Click browse, hunt down your file, and click 'Open.'
7. Repeat as necessary. There's a little button that'll allow you to upload more pictures if you need it. Click '+ add more.'
8. Click 'Upload.'
Yay! You've now uploaded your pictures to teh internet. To add them in a post is simple. Just copy and paste the IMG Code from your album into the Post Reply window. Pretty easy.
At the end of Part II of the tutorial, I did add some little clickable thumbs. To get those you select the images you want thumbs of on your album (as in check the little check boxes) and then click Generate HTML and IMG code. You want the one labeled as "IMG clickable thumbnails for message boards - recommended". Just copy and paste that into the Post Reply window as normal. I hope I explained that part ok. If it sounds a little odd, here's that part in pictures.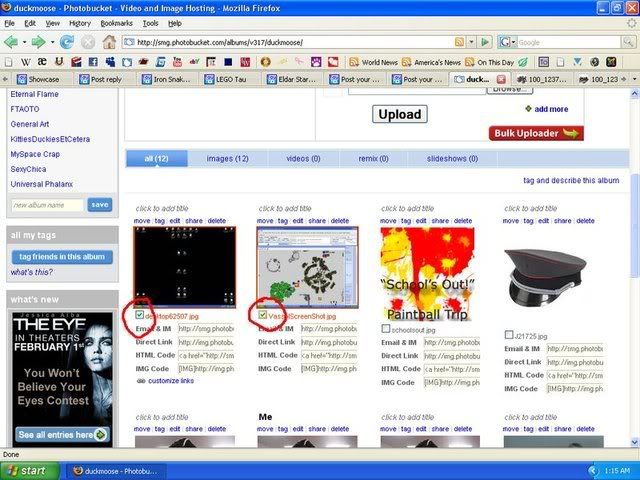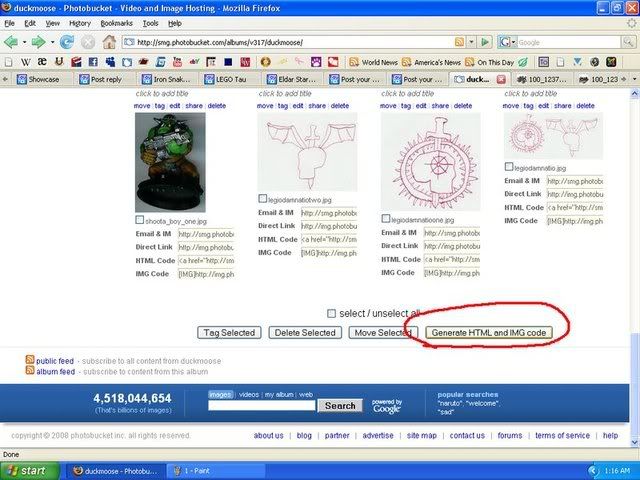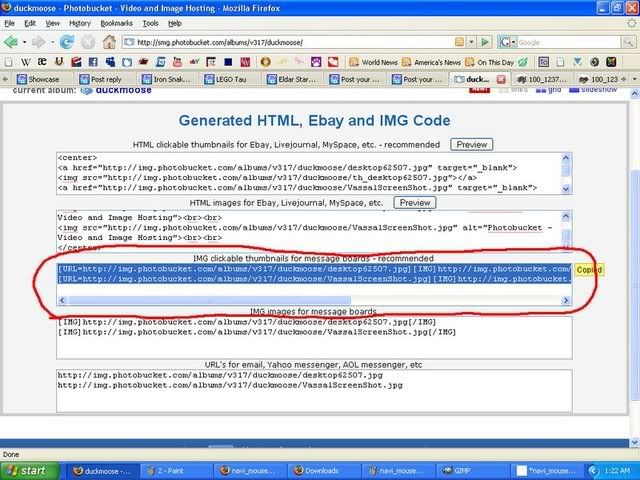 And the final result:
Hope that helps,
-Grandpa Ducky