Since people have been talking about this recently, Silk, and I just happened to be coverting a dozen Boyz this weekend, I thought I'd put together a quick how to.
It is probably one of the easiest conversions ever. All you need are the parts for a shoota boy and then a burna from any army. I used Imperial and Tau flamers. For the fuel tanks I used a mix of Imperial fuel tanks, gas cans, and other bitz. Below are all the components you will need. Not included are glue, clippers, and a needle file. Sorry about the dim pictures, but that's the best I could get.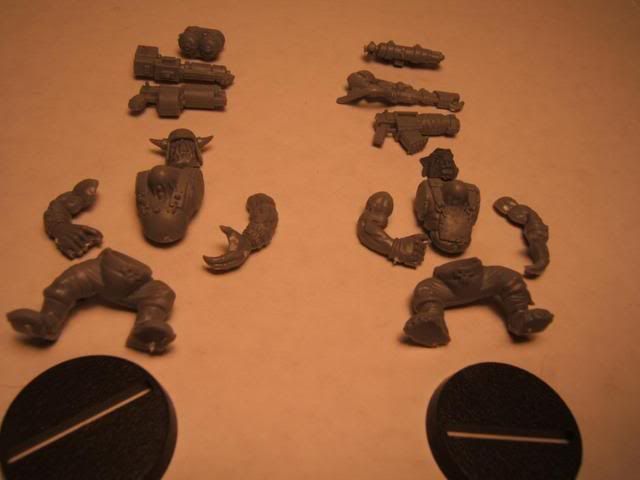 Next image is a close up of the weapons and fuel tanks used.
Next image shows how to cut up the weapons. Bascially chop off the barrels to the shootas and whatever part of the flamer you want. I always cut the Imperial flamer just behind where the fuel hose connects to the bottom. With the Tau flamer I cut it just before what I think is the fuel canister. Also, cut off any ammo magazines, the handles, and file all the pieces so they fit together.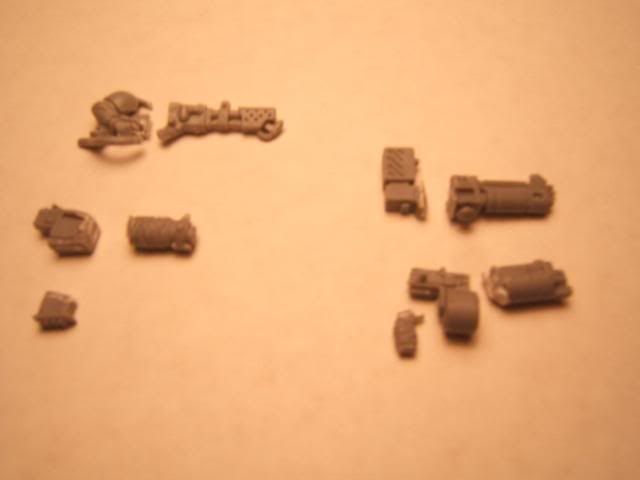 Now you just glue together the pieces:
Next just put the Boyz together, and attach whatever you are going to use as a fuel tank, to his back. You can go a step further and add greenstuff straps if you want.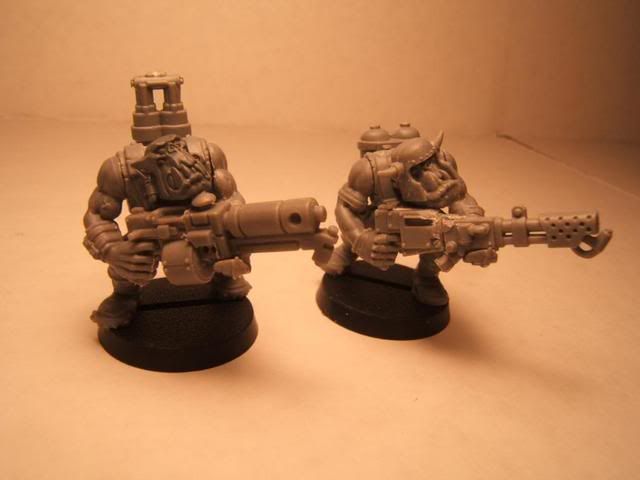 Picture of the fuel tanks: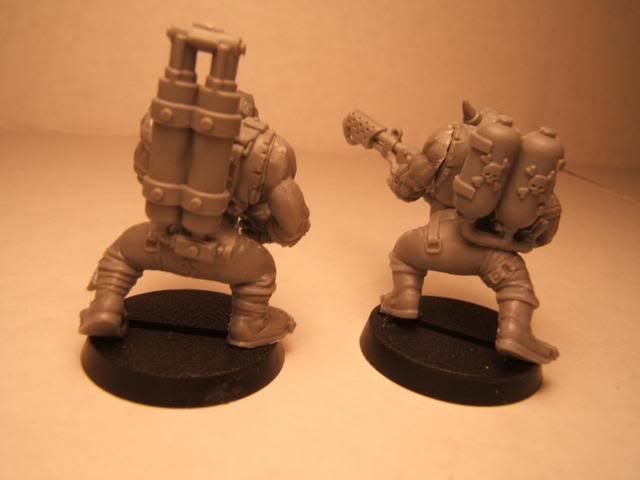 Here are a few more Burna Boyz I put together: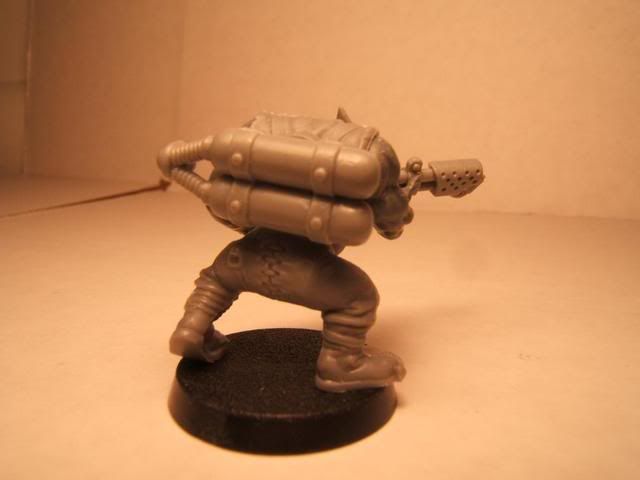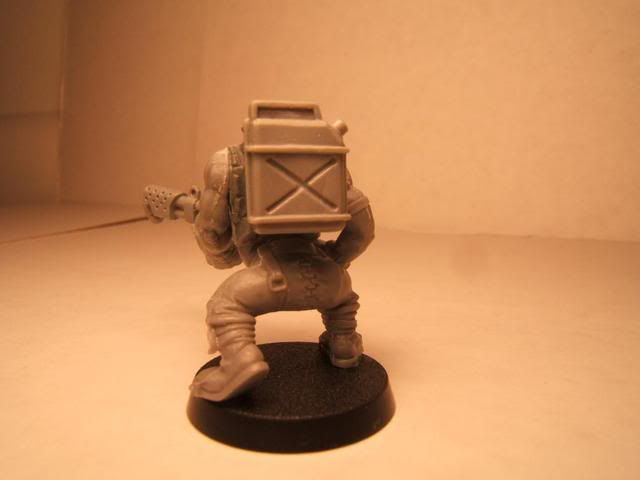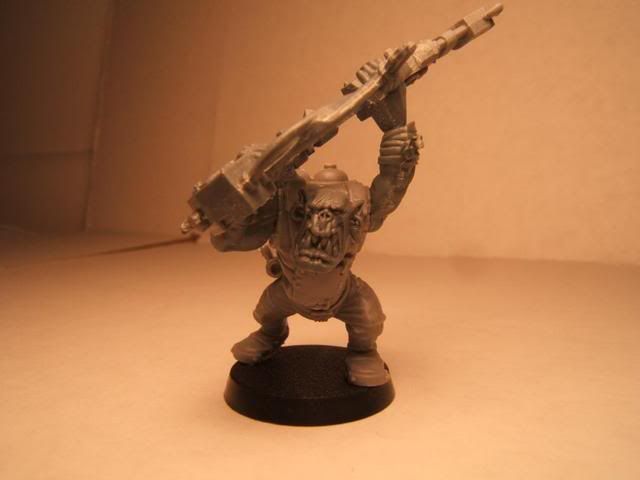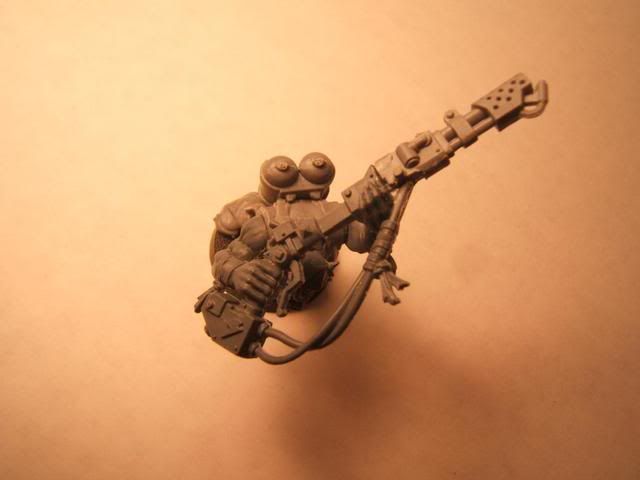 Well that's all folks. Hope you enjoyed it.