At the moment my army is called the 'twin heralds' due to my two lords the solar herald and the lunar herald. one has a solar pulse, the other a veil of darkness (plus a couple of other toys). My Necrons are followers of the Outsider, the mad C'tan. I wanted an egyptian style look to my force and picked my colours accordingly.
My Necron tomb is on a world which has become a verdant paradise since the war in heaven. During the thousands of years the necrons have been in stasis the world has become overun with grassy plains and rolling forests. Now however the necrons have awakened and emerged to find a world full of souls ripe for harvesting. Also a paradise world full of life gives much more reason for Tyranids, tau, imperial settlers etc etc to come there looking for a new home or food or whatever only to disturb my necrons and get slaughtered.
Initially I only went with a grass base for the lazy option as I was getting my army done as fast as possible however after testing a few different colours I much prefer the brighter colour green on the base so i've altered my fluff accordingly. I do intend to make the bases a bit fancier but they'll be staying as predominantly grassy bases. I have also altered my tomb Spyder bases since these pics were taken and they now have extra scarabs swarming along beneath them.
I'm also working on a third lord for my army the big boss who i'm planning to call the Host of Paradox I have started painting and assembling him and he's inspired by the psycho german guy from Hellboy the one with the knives on his wrists and the clockwork heart. I want the Host or Paradox kitted out for close combat and leading a squad of Flayed Ones just for something to put the wind up people. Anyway here's the pics and i'll add one with the assembled Host of paradox when I get round to finishing him up.
First off here's the commanders, my Twin Lords; the Lunar Herald, and Solar Herald, disciples of the Outsider: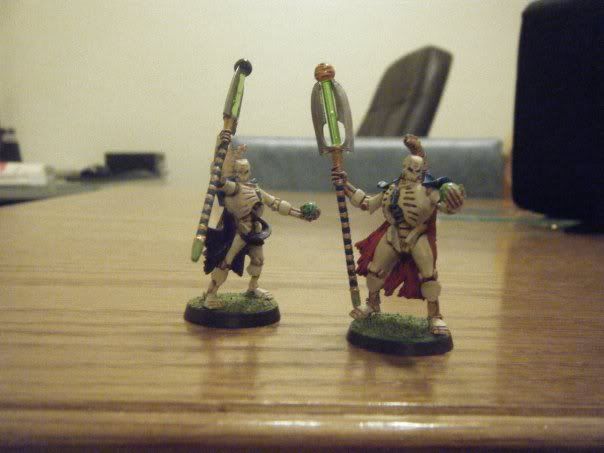 And Here's the Guardians of the tomb the Tomb Spyders and their scarabs: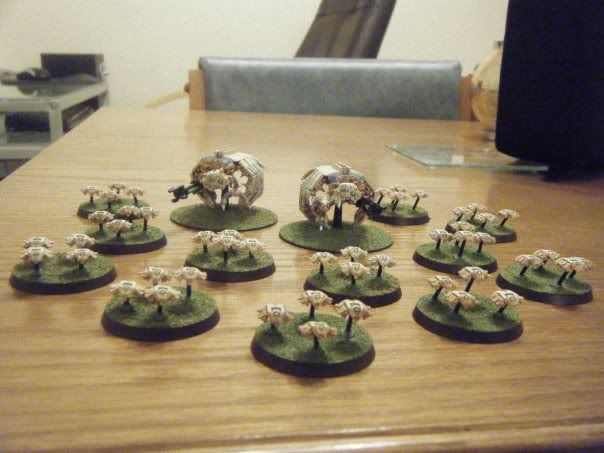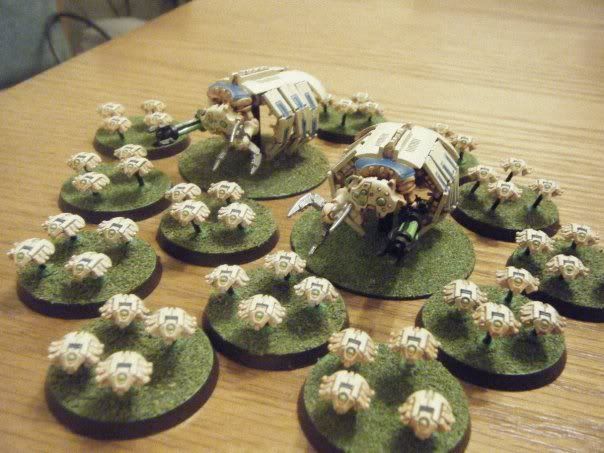 My two Liths in all their glory: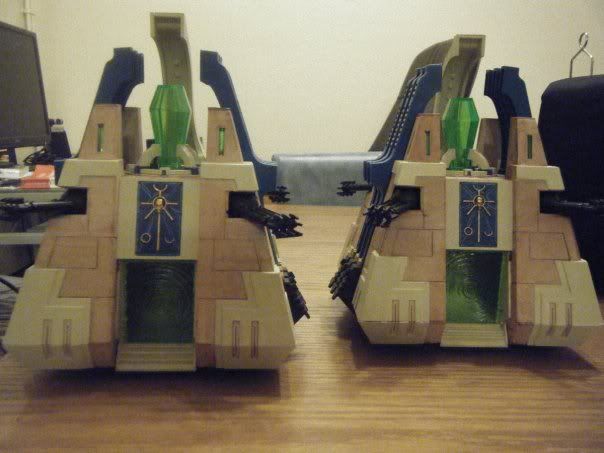 Some shots of the warriors. All 48 of them: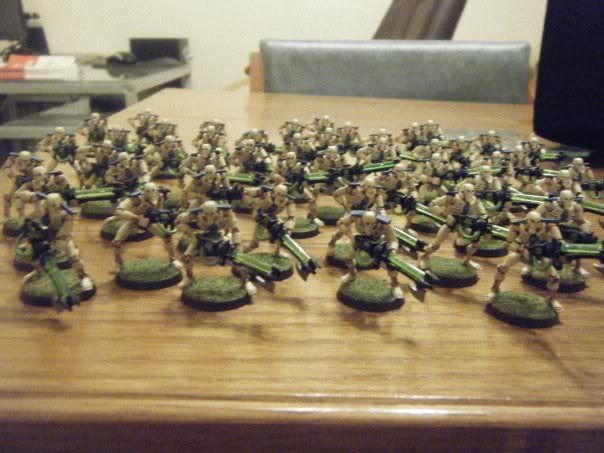 And the Army in its entirety: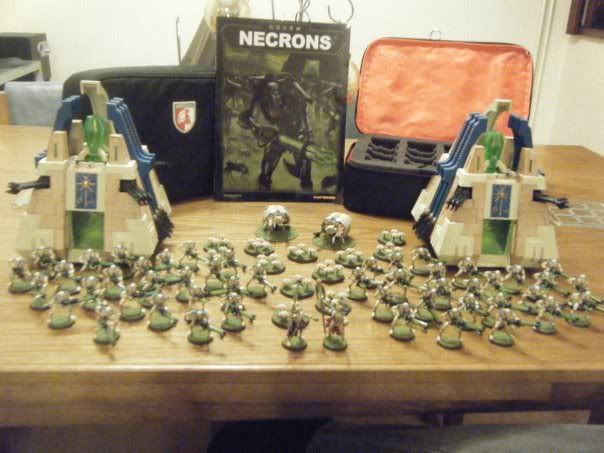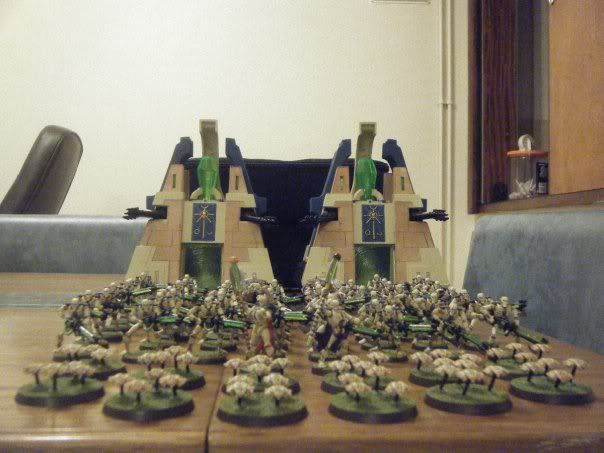 Here's one older pic showing a selection of warriors, a single WIP lith and the Solar Herald in close up: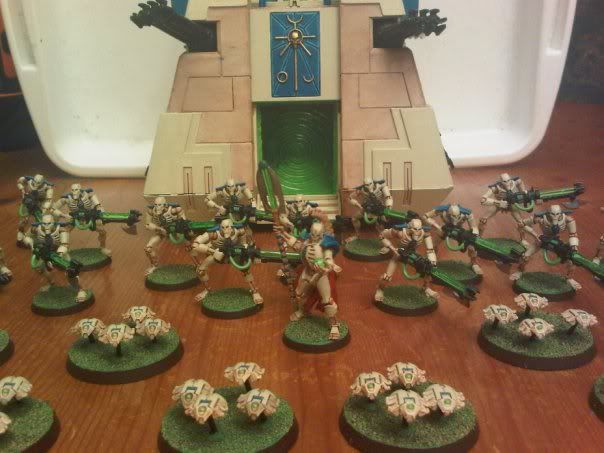 EDIT: by the way i'm loving your pariahs and your Lord of flame also looks very cool indeed. Would you mind terribly if I borrowed from your conversion a little, I think some green flame rising from my Host of Paradox could be just what i'm looking for to give the conversion that little extra something.