I have decided that my necrons are a bit boring with their paint scheme and would like some ideas of unusual schemes that look good. Maybe a bit brighter. I don't mind changing the rod colour either! Hopefully i would like something easy to paint.
My current scheme is:
(sorry only picture i have) The guns are actually a very dark blue but the photo makes them look black.
EDIT: Maybe a white scheme, white armour plates and the skeletal frame is mithril silver. Gun rod is red and the gun itself black. Highlight with white and shadow grey for the gun. a wash with a light brown to help pick out detail. Minor details picked out in scab red. What do you think?
EDIT 2: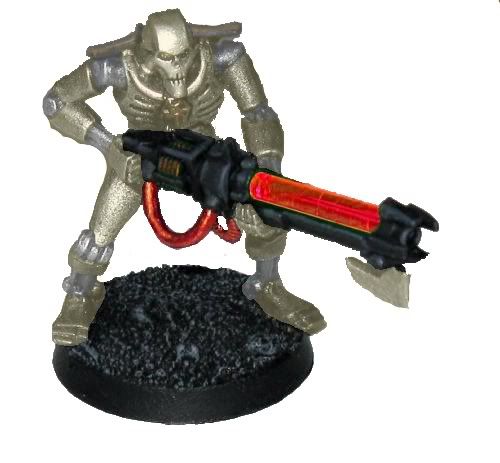 The armour didn't do well in photo shop and looks shit but you should get the idea. Also which rod goes best?