I will try to take somepics of them sometime here soon. I have a few things on photo like...
My scratch built Warhound Titan...
The models surrounding my Titan are Electro-Priests (Left), and Skitarii (Right). I am using the old Storm Trooper models for Skitarii and Praetorians are modelled from the Vostroyan models. They look oddball and kind of augmented, which is what I like. The Electro Priests are some old robed models I had laying around that I modded out, they look pretty good.
And my datasheet tank the Cerberus (currently getting refined after it;s first game this week)...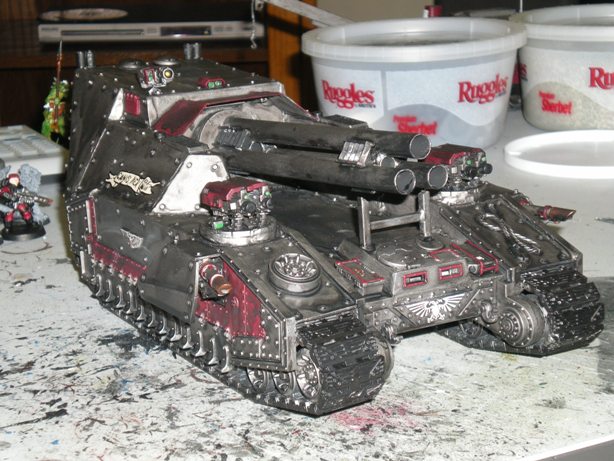 See, I have heard of people playing under Guard or Inquisition, but never Tempus Fugitives, how would that work as far as units? I have never had the count-as codex thing fully explained. Any help would be nice as I think the Ad Mech is sweet and I would love to play by them!
Thanks,
F-C