So I've decided to make a small harlequin army. Though I was just wondering a few things, and they are:
1) Is their any tips/pointers I should know when making my army list(s).
2) Would I be able to use normal eldar models, like scorpions and storm guardians, just painted differently? Like this: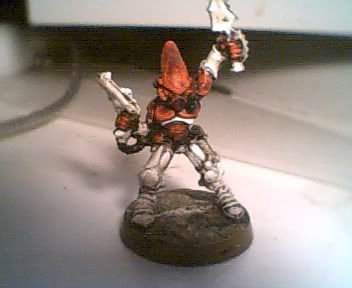 Note: I know the pictures are of bad quality, and the models are still WIP, I'm not posting in the showcase right now, just giving you guys a general idea of what I mean, so please do not comment on poor picture quality or the fact that theirs gems missing, eyes not done, ect.
Thanks in advance (I hope
)