Hi,
Name's Pieter, and for those unfamiliar with Dutch its pronounced without the "i." Well, I've been stalking these forums for a few weeks and have been meaning to introduce myself so here I am...
I started collecting 40K minis when I was about 12, that being some 19 years ago, and have continued off and on since. I still have some very old school unbuilt beaky space marines I'll eventually use to make pre-heresy Thousand Sons. Magnus was framed.
I've been playing for a couple years now, definately a noob when it comes to strategy and tactics. I currently use my Tau, Chaos Space Marines and Imperial Guard to embarass myself and generally have a good time with my friends and wife. Noteworthy mention about the wife, its usually her that embarasses me with her very deadly [glow=red,2,300]Necron [/glow] army. :-[
I'm really a big fan of conversions and would like to eventually have a fully painted army (to the best of my ability), as I think painted armies are favored by the dice gods. Here's a shot of my Ethereal, Aun'Sil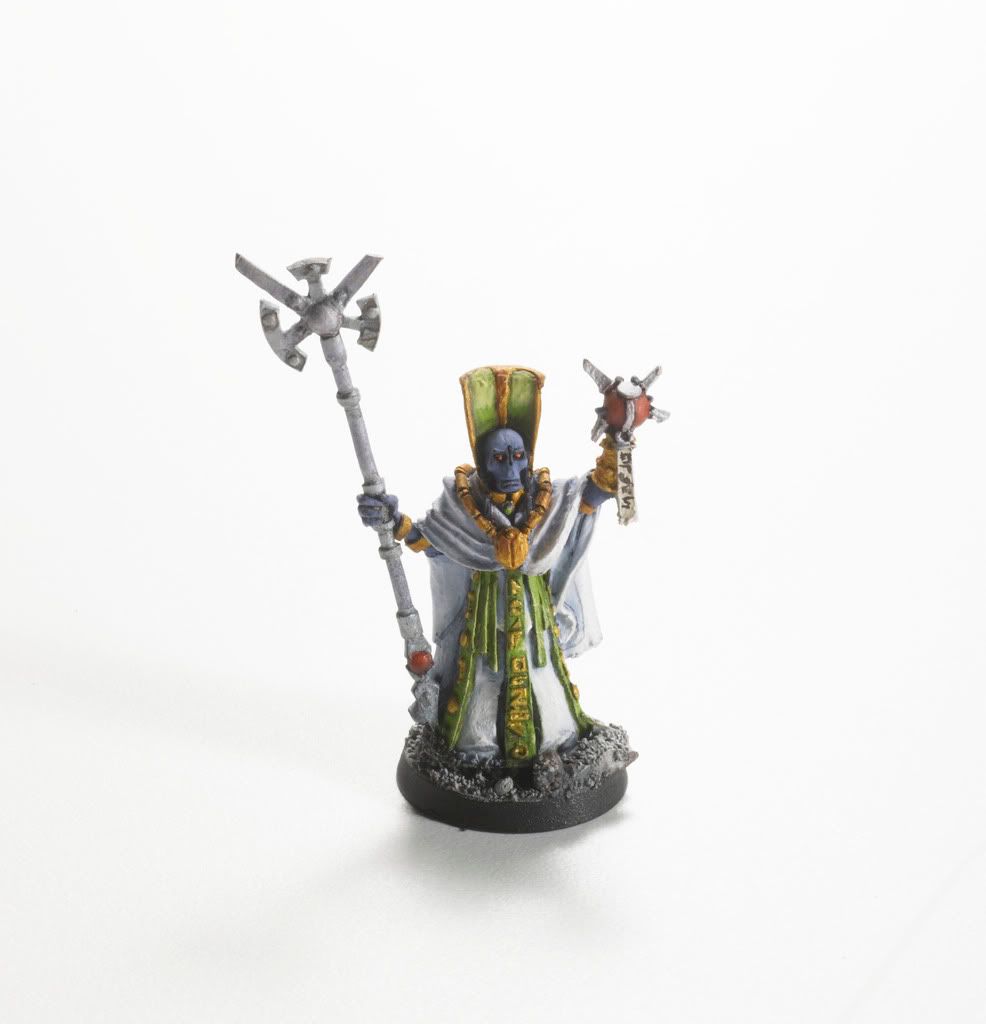 sorry the image is so big, but I am very proud. Well, my new found friends, thanks for the great work on this site. If you dig the paint job on the Ethereal keep an eye open on the TOMV cause he's going to get a ride and a unit of Vespids this month.
Oh, one other thing, flame me for misspelled words, bad grammar or general unreadability. It irks me to no end, but I need to learn patience, for the greater good of my nerves.
Peace be with you all,
Piet