Quote:
Originally Posted by Jwioden
and thanks in advance for your kind words (i hope :-\ ).
*!Ģ Ģ"! *@"*$ *** bleeep!! :P
Welcome to TO. And you are correct, it's hard to find a kinder forum that TO (Que cheesy wink
I'm sure that we will share our tactia with you on the Tau boards, and they will be very useful to you. Hopefully, when you become more experienced, you will share your Tactia with us, and we'll all hail you with a golden parade!
... Okay, no golden parade, but will still thank you dearly... ;D
__________________
(C:/Dos)
(C:/Dos/Run)
(Run, Dos, Run!)
"Roses are #FF0000, violets are #0000FF, all my base are belong to you."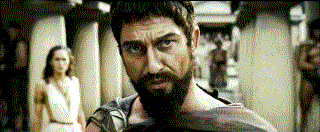 Quote:
Originally Posted by Circus
Circus: Yes well Bubgum we've been gradually establishing today that you're wrong
Quote:
Originally Posted by Anton
Anton: I placed the broom between my legs, engaged the engine, applied the gas and away I was.
Quote:
Originally Posted by Timjim
I'm working on it, I'll even unclip the crotch flap so it swings