Re: My first post...
---
[Big, god-like voice] Welcome, worm, to our realm of Immortality! We enjoy the taste of fresh young'uns, but with luck and determination, you may be able to pass our tests of Toughness, Strength, and armour saves Mental ability! You seem like a true born Tau Online member, so join our ranks with pride![/Big, god-like voice]

Welcome to TO. If you have any questions, ask a Mod, An Admin, A member who looks smart, or me ;D
As I have said before, you seem like you will be a helpful, and creative member, so I take my chance to welcome you :P Oh, and please don't use your XV84 to try and fight off the horde of ninja scorpions. You will not survive. :P

EDIT; Woah, what happened there?
__________________
(C:/Dos)
(C:/Dos/Run)
(Run, Dos, Run!)
"Roses are #FF0000, violets are #0000FF, all my base are belong to you."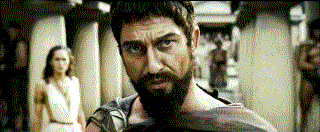 Quote:
Originally Posted by Circus
Circus: Yes well Bubgum we've been gradually establishing today that you're wrong
Quote:
Originally Posted by Anton
Anton: I placed the broom between my legs, engaged the engine, applied the gas and away I was.
Quote:
Originally Posted by Timjim
I'm working on it, I'll even unclip the crotch flap so it swings