Quote:
Originally Posted by fat-tree
and me, the resident tree. Thats all i have gotten given, well infact, i just gave it to myself.

welcome to the forums, watch out for zen, AC, Bubgum And scorpion master (fT)


I was told to be watched out for! I feel..... Special :-*
[hr]
Welcome to the forums Squidar! And weak? Tau? Weak? You are un-informed, my young friend. you have much to learn >
Okay, so they're not the bees knees in Close combat, but when it comes to ranged combat, they are absolutely insanely good. And also, we are home to the most powerfull gun in the whole game! Yes. It has S10, and AP1. It is... The Railgun >
__________________
(C:/Dos)
(C:/Dos/Run)
(Run, Dos, Run!)
"Roses are #FF0000, violets are #0000FF, all my base are belong to you."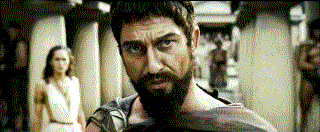 Quote:
Originally Posted by Circus
Circus: Yes well Bubgum we've been gradually establishing today that you're wrong
Quote:
Originally Posted by Anton
Anton: I placed the broom between my legs, engaged the engine, applied the gas and away I was.
Quote:
Originally Posted by Timjim
I'm working on it, I'll even unclip the crotch flap so it swings