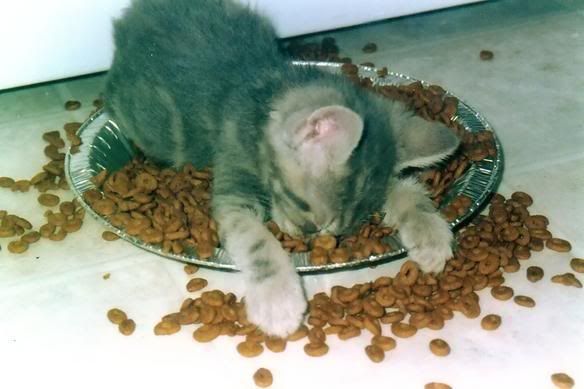 I KNOW, I know... I'm sorry, okay! I didn't mean to abandon TO so quickly...
I don't know how long I was gone... But the absence was needed. I found myself and got a handle on my life.
I guess I wasn't a big member here... During my leave I became one on another large board, and was
just
about to get largely involved with their e-zine and podcast when I stopped internet usage all together... and discovered what I was going to do with my life.
Right now, I'm studying for my chemistry and math placement tests for Ohio University, setting up my pre-med course schedule, working a full-time job, and organizing my life... and now I think I can handle being in the wire. I won't let it control my life.
So, that brings us back to the reason why we're here... I decided I
did
like 40k as a hobby, and wanted to continue with it... Same with MTG, DnD, video games, music, and reading. OH, and I became Greek Orthodox. That one threw me for a loop. Here's me, one of the most cynical, skeptical guys, who role-played as a protestant at my high school for 4 years, actually buying into it. But I digress...
I'm back.